Konstantinos Biginas
Lecturer in HR and Organisational Behaviour
Email: konstantinos.biginas@coventry.ac.uk
Konstantinos is a Lecturer in Human Resource Management and Organisational Behaviour and Module Leader for Individual and Group Consulting Projects. The enhancement of students' learning experience has always been a top priority for Konstantinos. He believes that students should be seen as "equal partners in education" and should be involved and engaged in their learning experience.
Konstantinos has extensive research and teaching experience in both Business Economics and International Management fields. Teaching has been an important part of his career. Konstantinos has extensive professional experience having worked for several academic institutions in several countries. He has teaching and research experience from his positions at the EU Business School and the External Programmes of the University of Central Lancashire, the University of London, London School of Economics, Royal Holloway, and Empire State College, State University of New York.
Konstantinos is also the former Assistant Dean for Student Experience & Research of London College of International Business Studies. He was also the BSc Programme Leader for the Open University courses at London College of International Business Studies. As an Associate Editor he participates in book writing projects.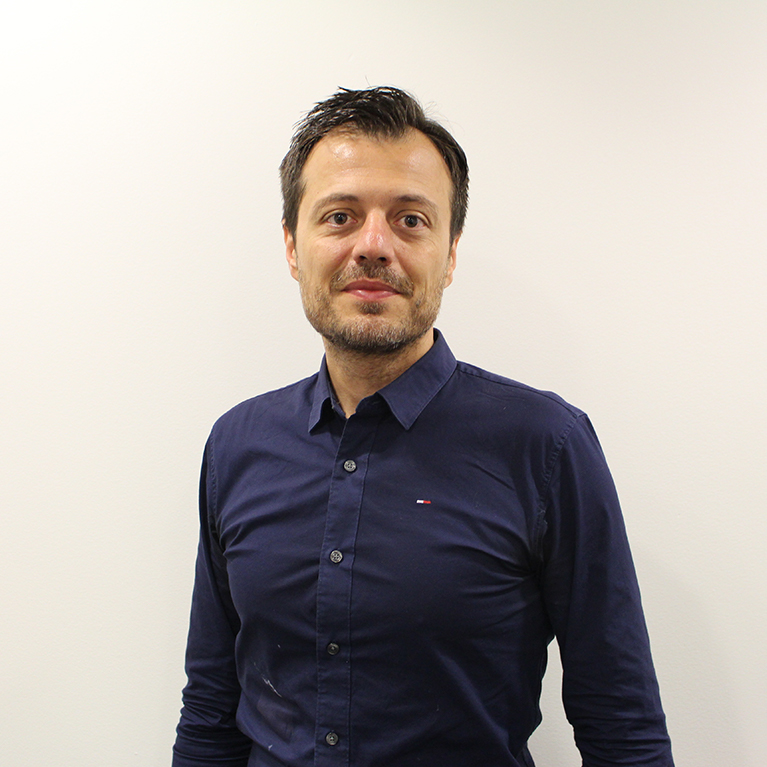 Teaching Areas
Working in Global Diverse Teams
Supply Chain and Operations Management
International Business Strategy
Developing Business Skills
International Human Resource Management
Leading in a Changing World
Business & Management Research Methods
Global Human Resource Management Strategies
Qualifications
MSc International Marketing Management, University of East London - 2003
Postgraduate Certificate in Academic Practice in Higher Education PgCAPHE, Coventry University - 2019
BA (Hons) Economics, Aristotle University of Thessaloniki (Equivalent Qualification), 2011
BA (Hons) Economics, Staffordshire University, 1999
Professional and Industry Memberships
Higher Education Academy (FHEA)
Register of Teachers of Higher Education - Greek Ministry of Education
Institute for Small Business and Entrepreneurship (ISBE)
London Chamber of Commerce and Industry
Research and Consultancy
Konstantinos has researched and written on International Management, Global Competition, FDI strategies, Entrepreneurship and Innovation Management. He has participated in various conferences and had his work published. He is keen to expand his research focus on ways to create global value chains and global innovation networks aiming at development and growth in the context of globalization and accelerating pace of change.
As a reviewer for the Journal of Knowledge Economy Konstantinos provided written feedback on the scholarly merits and the scientific value of the work, together with the documented basis for the reviewer's opinion, indicating whether the writing is clear, concise, and relevant.
Publications and Scholarship Activities
"Achieving Match between Learning Design and Small Business Entrepreneurial Learning Needs", Biginas K., Koumproglou A., Wyer P., Bowman S,,2019
"Fostering the Small Business as a Learning Organisation", Koumproglou A., Biginas K., Wyer P.,Bowman S,,2019
"Developing an Innovative Teaching and Learning Approach to Enterprise Education, Biginas K., Wyer P., Koumproglou A. ISBE 2017 Conference, Belfast, Ireland, November 2017. Published Paper. http://isbe.org.uk/wp-content/uploads/2017/11/ISBE-2017-final-programme-for-website-2.pdf
'Making Economics Accessible and Understandable for Growth Seeking Small Business Owner Managers'. Biginas K., Wyer P., Koumproglou A. (Current)
How companies used marketing techniques during the economic crisis in Greece to inspire customer loyalty and build emotional connections, Koumproglou A., Biginas K., Wyer P. ISBE 2017 Conference, Belfast, Ireland, November 2017.
http://isbe.org.uk/wp-content/uploads/2017/11/ISBE-2017-final-programme-for-website-2.pdf
Small Business Management and Control of the Uncertain External Environment. Biginas K., Wyer P., Koumproglou A., London 2017 (Current)Communities of practice and student engagement.. Biginas K., Koumproglou A., London 2016
Innovation through Public-Private Partnerships: How is it achieved and what is the current situation in Greece? - Biginas K., Sindakis S., The Innovation Journal - The Public Sector Innovation Journal, April 2015.
https://www.innovation.cc/scholarly-style/20_1_5_biginas_sindakis_innovate-public-private-health.pdf
Knowledge, Information and Data (KID), Analytics for Entrepreneurial Education Enabled by Higher Order Technological Learning (HOTL) AND Strategic Knowledge Serendipity and Arbitrage (SKARSE) - Edgeman R., Sindakis S., Biginas K. EDULEARN14, Barcelona, Spain, July 2014. https://library.iated.org/view/CARAYANNIS2014ENT
The role of School-Community-Family partnerships as Catalyst for Inclusion and Equity in Education. - Biginas K., Koumproglou A.
Ultra Organizational Co-opetition Dynamics: Designing Micro-Foundations of Organizational Performance. - Depeige A., Sindakis S., Biginas K., Performance Management 2014 Conference, University of Aarhus, Denmark, June 2014
http://mgmt.au.dk/fileadmin/ICOA/PMA2014/PMA2014_Programme_and_General_Information.pdf
Customer oriented new service development in the mental health sector. Preliminary findings of three mental health hospitals. - Sindakis S., Biginas K., MakeLearn Conference, Zadar, Croatia, 2013. http://www.toknowpress.net/ISBN/978-961-6914-02-4/papers/ML13-227.pdf (Journal of Business Development and Research / Journal of Intellectual Capital)
The Investment Strategies of Multinational Corporations in the Super Market sector in the background of global economic crisis. A study of the Greek market. - Biginas K., London March 2014.
Is the Economy stupid? What economic steps need to be taken to further boost the reputation of the EU as a global economic player and encourage greater citizenship engagement in the process? - Journée d'étude du Royaume Uni, 5 décembre 2006. http://www.confrontations.fr/wp-content/uploads/2006/12/Live-blanc-annexe-1-colloques.pdf
How cultural differences affect advertising. An empirical study of the UK and Greece. - Biginas K., University of East London, 2003.
CAPM - New Developments in the Capital Asset Pricing Model, Biginas K., Official Website of Greek Society of Technical Analysis (www.sta-gr.com), 2002.
Books:
Leading Editor: Currently working on the book "Small Business Management and Control of the Uncertain External Environment" The book is designed to be a part of the book series Advanced Strategies in Entrepreneurship, Education and Ecology - Emerald Publications UK. 2019-2020. https://drive.google.com/file/d/0B6wKtW8nFYzLQ28zejBZMUlfQ00/view
Konstantinos is one of the editors of the book Analytics, Innovation and Excellence-Driven Enterprise Sustainability. The book, which is part of the DIE4Growth (Democracy, Innovation, and Entrepreneurship for Growth) book series, (2015 - 2017). https://link.springer.com/book/10.1057/978-1-137-37879-8
Currently working on the areas of Organizational Sustainability and Growth and Economic, Technological and Social Development. (2018-2019)
Konstantinos contributed to the monograph book A Customer Driven Mental Health Care Innovation. The book deals with innovation and its importance for organisations in sustaining competitiveness.