Dr Johanna Jiang
Senior Lecturer in Entrepreneurship
Email: johanna.jiang@coventry.ac.uk
Dr Johanna Jiang is a senior Lecturer in Entrepreneurship in the Department of Management and Human Resources at Coventry University London. Her responsibilities include contributing to the teaching and development of entrepreneurship modules and research activities. She is managing the partnership programmes with PSB Academy Singapore.
Johanna joined the University in 2018, after graduating with her PhD from Westminster Business School. She has profound experience of enterprise activities across UK and China. In 2009-2011, Johanna worked as a coordinator for Manager Exchange and Training Programs between the EU and the Chinese government. In 2011 to 2017, she consulted for a range of Chinese universities to set up global networks of visiting lecturers for MBA programmes.
Johanna specialises in creating academic programmes and professional trainings by using team coaching and experiential learning. She supports young aspiring entrepreneurs in their venture creation process to make social impacts in the United Kingdom, Finland and Switzerland, as well as China. Johanna works closely with accelerators, entrepreneurs, and industry partners in Europe to deliver the best learning experience to students.
Her research is in the areas of transgenerational entrepreneurship, entrepreneurship education, entrepreneurial identity construction strategy and female entrepreneurship. This adds value to her teaching, professional training, and enterprise activities.
Qualifications
PhD in Entrepreneurship and Family Businesses, Westminster Business School
Master of Research, Manchester Metropolitan University
MSc in Financial Management and Information Systems, University of Central Lancashire
Professional and Industry Memberships
Fellowship of the High Education Academy, Coventry University
Coaching Entrepreneurship and Leadership Training Program, UK Team Academy
Research and Consultancy
Dr. Johanna Jiang publishes in the leading academic journals and haspresented her research at leading world-wide academic conferences, such as the European Academy of Management Conferences in Paris and Reykjavik, the Babson College Entrepreneurship Research Conference in the USA, and the Institute for Small Business and Entrepreneurship in the UK. She received the best paper award from the British Council and the Centre for Entrepreneurship at the University of Cambridge Woman Entrepreneurship Conference.
Publications and Scholarship Activities
Jiang, N., 2021, Chapter on Exploring a Hybrid Approach of Team Academy Model in the Conventional Entrepreneurship Master Programme. In the Book Series of Business Unusual: The Team Academy Approach to Entrepreneurial Learning, Routledge
Xian, H., Jiang, N., & McAdam, M. (2020), Negotiating the Female Successor–Leader Role within Family Business Succession in China. International Small Business Journal. (3*) Publication Link: https://doi.org/10.1177/0266242620960711
Xian, H.P. and Jiang, N. (2020), Chapter on Women Involvement in Chinese Entrepreneurship and Family businesses, McAdam, M., and Cunningham, J.A. (Eds) Women and Global Entrepreneurship: Contextualising Everyday Experience, Routledge
Jiang, N., Rieple, A. and Chang, J. (2018) Are Second Generation Family Business Owners In Mainland China Entrepreneurial?, Babson Entrepreneurship Research Conference, Ireland 2018
Jiang, N. (2015) Constructing Identities of Second-Generation Business Family Members in Mainland China, European Academy of Management Conference, Paris 2015
Jiang, N. (2014) Creating the Typology of New Generation Chinese Entrepreneurs. Developing Paper Workshop, Academy of Management, Vancouver 2014
Jiang, N. (2013) Applying the Practice-Orientated Approach to Enhance the Learning Experience in the Entrepreneurship Education. Teaching and Learning Conference, University of Westminster, UK 2013
Jiang, N. (2010) Exploring the Role of Human Capital and Social Capital in the Breakout Strategy: Cases of Chinese Firms in the United Kingdom. Institution for Small Business Enterprise Conference, London 2010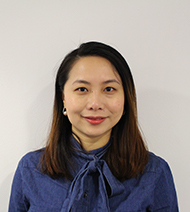 Teaching Areas
Introduction to Entrepreneurship (121 LON)
Entrepreneurship in the Global Context (207LON)
Entrepreneurship – Creating Business Opportunity (M059)
Entrepreneurship – Developing Business Plan (M060LON)