Stephen Kataya
Senior Lecturer
Email: stephen.kataya@coventry.ac.uk
Stephen is an associate chartered management accountant (ACMA) and chartered global management accountant (CGMA). He is also a qualified electrical engineer and management consultant and serves on various boards of family businesses and on a UK-based software research company and social enterprise firms.
Before entering academia, Stephen worked in various sectors including electrical energy utilities, building & construction, banking & financial services, and management consultancy roles in various Southern African countries and United Kingdom and gained invaluable industry experience spanning over 15 years.
Stephen entered academia in 2011. Prior to Stephen's engagement at Coventry University London, he was Associate Lecturer in Economics and Finance at Queen Mary University of London, Lecturer in Accounting and Finance at University of Northampton – Business School, and Lecturer in Advanced Management Accounting under the School of Business, Economics and Informatics at Birkbeck, University of London.
Qualifications
Chartered Global Management Accountant (CGMA), 2012
Postgraduate Business Research Methods Training, University of Greenwich, 2012
Postgraduate Certificate in Teaching for HE (in-house awarded in conjunction with School of Education and School of Business), University of Greenwich, 2011
Associated Chartered Management Accountant (ACMA), 2008
Master of Business Administration (MBA), University of Wales, Cardiff Business School, 1992
Bachelor of Engineering, Electrical Machines & Power, University of Zambia, 1989
Professional and Industry Memberships
Chartered Institute of Management Accountants (CIMA)
Chartered Institute of Public Finance and Accountancy (CIPFA) by affiliation to CIMA
Examiner for the MBA Global Programme, University of London International Programmes
Research and Consultancy
Stephen's research interests have been in strategic planning and its impact on corporate performance. He has been conducting a research study entitled "A Critical Examination of the Impact of Strategic Planning on Organisational Effectiveness in Zambia Listed Companies -A Mixed Methods' Study", as a requirement towards his PhD study from University of Greenwich and later transferred to University of Northampton. Currently this is on hold
A comparative multiple case study design using population drawn from top and senior executives, middle and lower level managers in companies with a public listing on the Lusaka Stock Exchange (LuSE), in Lusaka, Zambia, which is a developing economy in the Southern region of Africa was used. Preliminary findings are available.
Publications and Scholarship Activities
Stephen is the author of "The Dawn of a New Vision For Mother Zambia" (2011). The book spells out the key economic, social and governance challenges that his country of origin, Zambia has faced since gaining political independence from United Kingdom in 1964 to 2000s and goes on to suggest strategies to address some key ones.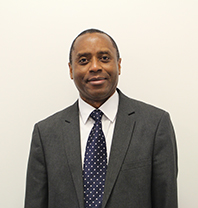 Teaching Areas
Introduction to Financial Accounting
Managing People and Systems
Financial Reporting and Analysis
Work Placement Project
Financial Management
Business Research Project
Audit and Internal Control
International Investment Analysis
Managerial Finance
International Accounting Perspectives Internship
Dissertation
Understanding Financial Reporting and Analysis