Finance MBA
Study level:

Postgraduate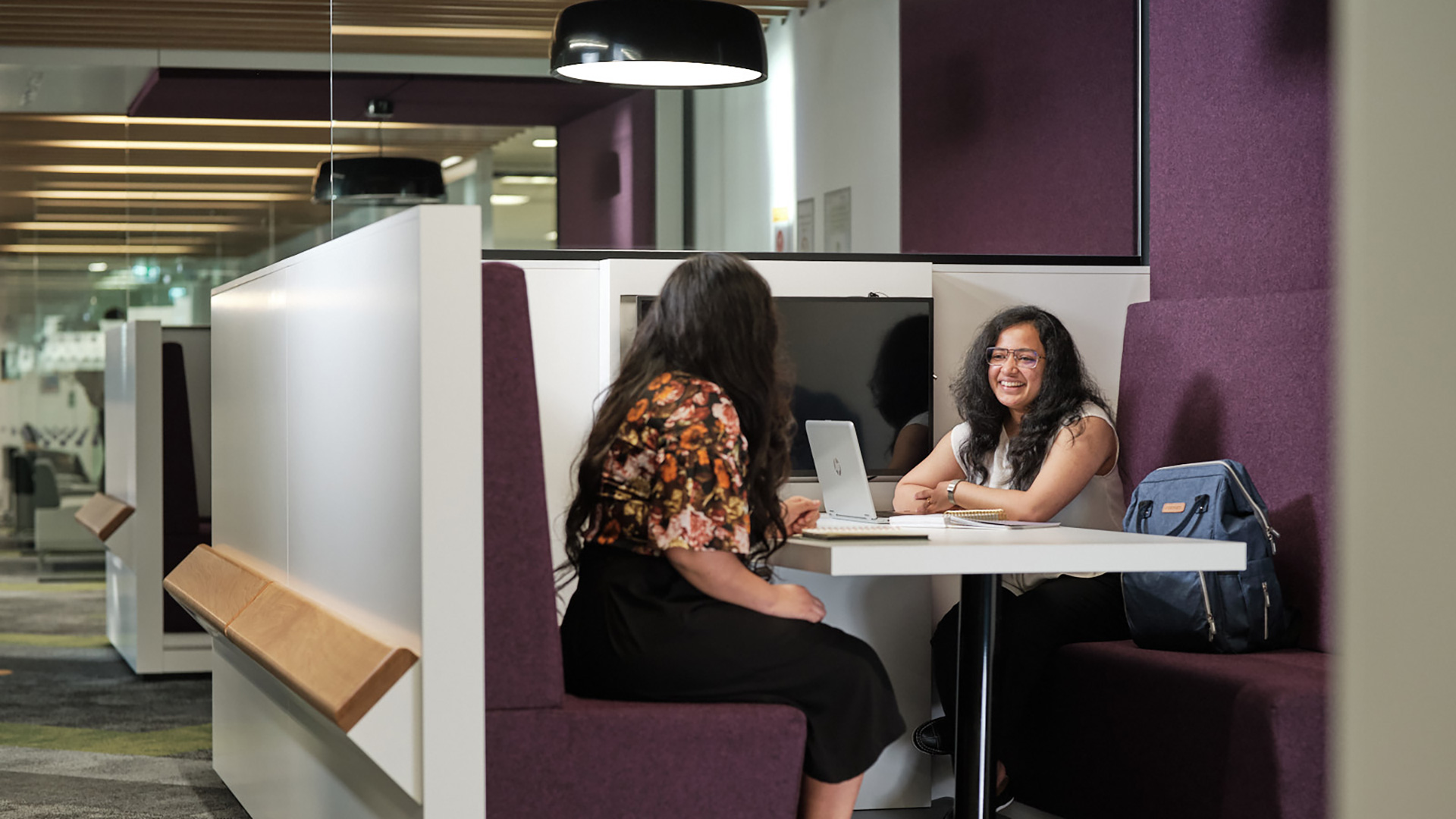 Join a new generation of business leaders by exploring the creation, development and sustainable growth of global businesses.
Location
Coventry University London (City of London)
Study mode
Full-time
Part-time
Duration
1 year full-time
2 years part-time
Start date
September 2023
January 2024
---
Course overview
Our Finance MBA is an exciting, vibrant, intensive non-industry specific course that can prepare you for a successful career in multi-discipline, business leadership and management roles globally.
Achieve an integrated understanding of the operation and strategy of management, with particular emphasis on relevant aspects of finance.
Develop an understanding of the financial environment and the finance function.
Gain the necessary analytical tools to be effective in management roles in the finance sector as well as management and leadership roles in the wide range of non-financial services, non-profit and for-profit organisations, consultancy industry, private and government organisations.

Global ready
An international outlook, with global opportunities

Teaching excellence
Taught by lecturers who are experts in their field

Employability
Career ready graduates, with the skills to succeed
Why should you study this course
CMI accreditation – Study a course with professional accreditation1 from one of the UK's leading professional management bodies - the Chartered Management Institute (CMI). Take the opportunity to obtain the CMI Level 7 Certificate in Strategic Management and Leadership Practice (subject to the successful completion of specific modules).
London location – Our campus is based in the heart of the City of London, one of the world's premier business locations and financial hubs. You'll be surrounded by businesses of every description, from start-ups to multi-nationals, and finance and asset management industries where you would have access to internship opportunities2 and continuing personal development with potential employers.
Industry insight – You'll be taught by highly qualified industry-experienced academics (staff are subject to change) and have the opportunity to attend tailored talks by experts from academia, the City of London and the real world of business and finance2. You'll also gain exposure to industry-standard software, databases and packages such as Bloomberg terminals, S&P Capital IQ and SPSS Statistics4. You'll learn to integrate them and their outputs into Excel.
Real-world experience2 – You'll develop and practice your own leadership and management skills through a multi-disciplinary, action learning approach focused upon group work, business simulations and real-world activities, all of which are underpinned by individual research, analysis and synthesis. This course is infused with work experience opportunities including Coventry University London's own student commercial enterprise2.
Prepare for your future – You'll have opportunities to mix with employers and to build your CV2. Should you wish to start your own business, we offer business start-up advice and support through our Enterprise Hub. MBA students also have the opportunity to take part in our Professional Development Programme, developed in collaboration with corporate learning and development specialists to help you develop key industry competencies.
Accreditation and professional recognition
This course is accredited1 and recognised by the following bodies:

Chartered Management Institute (CMI)
This course has been accredited by the Chartered Management Institute (CMI) . Students who successfully pass the CMI Mapped Modules offered in this course on their way to achieving the full Coventry University qualification will be eligible for a CMI Level 7 Diploma in Strategic Management and Leadership Practice award.
---
Immerse yourself in Coventry University London's global community and emerge as a talented, career-ready graduate with an international outlook.
---
What you'll study
Your main study themes are:
Research enriched learning – Our curriculum has been developed using rich research methods components, including a Research Methods module and various research components within Business and Finance subject-specific modules.
Embedded employability2 – This theme aims to lend real business experience through applied learning, enhanced by realistic business simulations, internships, internal and external projects, and extra-curricular activities.
Creativity and enterprise – Creative thinking is embedded throughout MBA Finance with case studies and simulations to assist you in understanding the impact of knowledge and academic theory in a real-world context.
Intercultural and international engagement – The theme aims to provide a framework within which you can develop an analytical understanding of global business in the context of an increasingly changing environment through the critical analysis and evaluation of new concepts and managerial practices in addressing today's macro and micro business environment.
Community contribution and responsibility – Ethical standards and contribution to society are essential to the academic and professional business community and highly promoted by the accrediting professional body CMI.
Innovation and digital fluency – You are taught to critically evaluate sources of information and apply these in complex and unpredictable situations. The use of technology is embedded in all modules with a focus on enhancing student engagement and learning.
During the course, you get to develop and practice your own leadership and management skills through a multi-disciplinary, action learning approach which is therefore focused upon group work, business simulations and real-world activities2, all of which are underpinned by individual research, analysis and synthesis.This course stimulates a proactive approach and gives a wider perspective to organisational issues, with particular emphasis on Finance aspects, that may arise from the impact of changes in the economic environment and the context within which managers and organisations operate.
Modules
Business and Financial Transformation in the Digital Age - 15 credits

This module aims to expose you to the fast-growing and evolving intersection of technology and business finance which is disrupting the functioning of financial services and financial intermediation. By the time you complete this module, you should have mastered important concepts in the transformations in business and financial services, best practice in digital industries and the way firms are embracing the new rules of competition.

Economics for Business and Finance - 15 credits

This module aims to cover the main economic concepts that have a practical value in the role of a manager. The module will also provide you with an opportunity to apply your knowledge in a real-world example.

Global Strategic Management - 15 credits

This module aims to explore concepts of strategy, along with its scope, purpose and outcomes from an international perspective, and provides a practical outline of a number of different approaches to management of global organisations.

Leadership: Towards Mastery of Leading Change and Inclusivity - 15 credits

This module is about leadership as a living practice through the mastery of strategic and ethical leadership. You will examine the leadership themes of ethics, authenticity, adaptability, change, complexity, and diversity in an action-based and reflective learning environment.

Leadership: Towards Mastery of Leading Self and Global Cultures - 15 credits

This module is about leadership as a living practice through the mastery of leading yourself and others in the context of organisational cultures and a complex global environment. This module will help you develop your leadership skills in preparation for a career in international business or to establish your own business.

Managerial Finance - 15 credits

Modern business leaders need a good understanding of how their organisation is operating and performing to monitor, control, assess and report on the contribution being made to shareholders and stakeholders. This module's overall aim is to explore key accounting and finance practices and the associated decision-making tools within organisations.

Marketing in a Global Age - 15 credits

This module aims to deepen your understanding of global marketing and its role within business, and help you understand how to meet the needs of a range of stakeholders. This module will facilitate your understanding of applied marketing.

Risk Management in Business and Finance - 15 credits

This module provides an overview of some of the wide-ranging aspects of risk both from a general business and a financial services sector perspective. This module introduces the principles and concepts of risk and risk management, the techniques for incorporating risk in long-term and short-term decision-making is addressed.

Research Methods - 0 credits

This module aims to equip you with the skills to be able to sensitively and critically design, carry out, report, read, and evaluate the quality of qualitative and quantitative research projects. It will cover the steps necessary to prepare you to identify which research approach or method is appropriate for the final term module options, i.e., Dissertation or Internship Consulting Project. It will encourage you to be critical and analytical, work independently and benefit from feedback from both lecturers and peers. You should be able to understand the differences between primary and secondary data collection methods and data analysis, and be able to interpret data as required by the nature and characteristics of your individual research project. In addition, you will also learn to plan, organise, present information and design a structure for your chosen final semester option.

Final Semester Project - 60 credits

Choose one of the following:

Dissertation - 60 credits
The dissertation module provides you with the opportunity to consolidate your learning by conducting a comprehensive study of a chosen research topic. You will be responsible for framing a research problem guided by existing knowledge in the academic literature or an identified organisational issue discussed and agreed with the academic supervisor. The aim is for you to independently research a subject area by applying appropriate research strategies supported by a critical appreciation of appropriate research designs. The module is structured around taught Research Method classes aimed to build your knowledge of the research process to work independently on your research project. After completing this module, you should be confident to communicate the research outcomes in a manner that demonstrates clarity of organisational thinking, logical argument and the production of relevant recommendations for further research and for practice. The topic selected will need to be appropriate to the course of study, logistically feasible, adequately resourced and will adequately address ethics, safety and any required permissions.

Internship Consulting Project2 - 60 credits
The internship consulting project offers you a unique opportunity for practical, meaningful and hands-on work experience2 to learn how to work collaboratively with others and obtain a better perspective of careers within your chosen field. This module aims to develop the requisite work-related knowledge, skills and capabilities to pursue further career-related opportunities related to your chosen areas of interest. The internship consulting project should allow you to put into practice, in a professional environment, the skills and knowledge gained throughout your MBA. This module will also enhance your own understanding of your working practise, time-management, and develop your critical and self-reflective awareness through reflecting on your own learning and personal development in a strategic, analytical and autonomous way.
We regularly review our course content, to make it relevant and current for the benefit of our students. For these reasons, course modules may be updated.
Our strong global business connections provide students with access to real-life work experience, so you can put your skills into practice and make connections in the world of work
---
How you'll learn
Experiential learning activities, case studies and analysis, scenario-based problem-solving activities are integrated into the curriculum throughout the course, enabling you to develop analytical and interpersonal skills to apply them effectively in your professional lives to enhance skills and find new career opportunities.
Teaching methods may include live classes, textbooks, workshops, debates, case studies, consultancy projects2, simulations and online collaborations.
Make the most of a free self-learning resources Bloomberg Market Concepts (BMC) - a library of e-learning courses. To earn the BMC Certificate, you must complete all online learning resources covering financial markets and familiarise yourself with over 100 Bloomberg terminal functions (around 8 hours).
Take part in extra-curricular activities such as our Student Enterprise Business society, student mentoring programmes and volunteering opportunities to develop your personal and professional skills. You could also take part in our High Flyers programme (subject to availability), to help you develop the personal and professional skills necessary to thrive in a rapidly changing world, through a suite of extracurricular, non-course specific workshops.
This course can be offered on a part-time basis. While we would like to give you all the information about our part-time offering here, it is tailored for each course each year depending on the number of part-time applicants. Therefore, the part-time teaching arrangements vary. Please contact registry.london@coventry.ac.uk for more information about studying this course part-time.
---
Teaching contact hours
The number of full-time contact hours may vary from semester to semester. However, on average, it is likely to be around 12 contact hours per week. They may be made up of a combination of face-to-face teaching, individual and group tutorials, and online classes and tutorials. Additionally, you will be expected to undertake significant self-directed study of approximately 12 hours each week depending on the demands of individual modules, which may include, for example, guided study using hand-outs, online activities.
The contact hours may be made up of a combination of face-to-face teaching, individual and group tutorials, and online classes and tutorials.
As an innovative and enterprising institution, the university may seek to utilise emerging technologies within the student experience. For all courses (whether on-campus, blended, or distance learning), the university may deliver certain contact hours and assessments via online technologies and methods.
In response to the COVID-19 pandemic, we are prepared for courses due to start in or after the 2023/24 academic year to be delivered in a variety of forms. The form of delivery will be determined in accordance with government and public health guidance. Whether on campus or online, our key priority is staff and student safety.
---
Assessment
This course will be assessed using a variety of methods which will vary depending upon the module.
Assessment methods may include:
Essays
Group work
Presentations
Reports
Projects
Coursework
Individual Assignments
The Coventry University Group assessment strategy ensures that our courses are fairly assessed and allows us to monitor student progression towards the achieving the intended learning outcomes.
---
International experience opportunities
This course takes a globalised approach to the curriculum, placing your learning in the context of international challenges, opportunities and regulatory frameworks. It is designed to prepare you for working globally, whether overseas, or for a multi-national, or for a firm which trades internationally. You will have the opportunity for an international field trip, and you could also arrange to do either a consultancy project or an internship2 (as part of your final major project) overseas. You may benefit from studying alongside an international cohort of students, learning from the perspectives they bring while developing your own ability to work cross-culturally.
The MBA Finance is an exciting, vibrant, intensive non-industry specific course that prepares students for successful careers in multi-discipline, business leadership and management roles globally. The course will develop students as individuals who are well-equipped to meet the leadership challenges of the future. They will, therefore, emerge from the course with well-developed powers of analysis, clear perspectives on strategy and strategic thinking, and highly effective communication and research skills, all of which are demanded by employers in the private, public, and third sectors.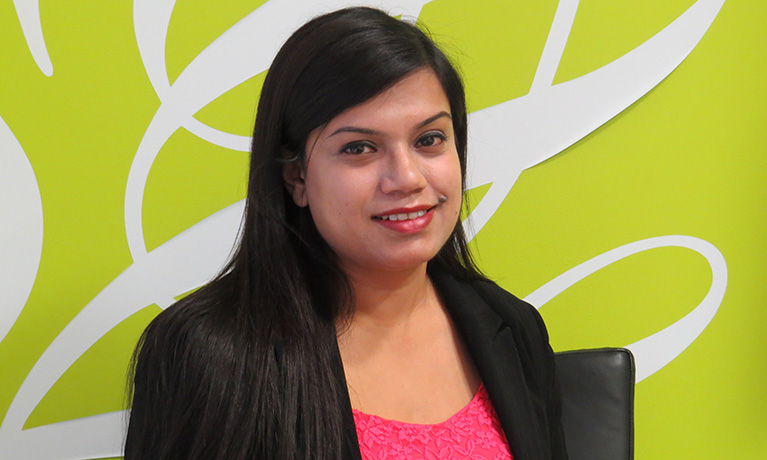 ---
Entry requirements
Typical offer for 2023/24 entry.
An honours undergraduate degree (minimum 2:2) in a relevant academic discipline, preferably in business related subject area.
Applicants with a degree in another discipline may be admitted after consideration on a case-by-case basis. In addition, applications are encouraged from those with a lower-level qualification and/or appropriate experience or, exceptionally, substantial related work experience (2 years +) alone, may be acceptable; other qualifications or experience which demonstrate that an applicant possesses appropriate knowledge and skills at Honours Degree standard may also be acceptable.
Careful monitoring of applications to ensure that successful applicants are suited to the course. Where necessary, applicants are interviewed (remotely if applicable), especially those that do not appear to meet standard admissions criteria. Where deemed appropriate, a written exercise may also be administered to establish suitability.
We recognise a breadth of qualifications, speak to one of our advisers today to find out how we can help you.
Select your region to find detailed information about entry requirements:

You can view our full list of country specific entry requirements on our Entry requirements page.
Alternatively, visit our International hub for further advice and guidance on finding in-country agents and representatives, joining our in-country events and how to apply.
English language requirements
IELTS 6.5 overall (with at least 5.5 in each component area)
If you don't meet the English language requirements, you can achieve the level you need by successfully completing a pre-sessional English programme before you start your course.
---
Fees and funding
2023/24 tuition fees.
| Student | Full-time | Part-time |
| --- | --- | --- |
| UK | £22,550 per year | Request fee information |
| International | £22,550 per year | Not available |
For advice and guidance on tuition fees3 and student loans visit our Fees and Finance page.
We offer a range of International scholarships to students all over the world. For more information, visit our International Scholarships page.
Tuition fees cover the cost of your teaching, assessments, facilities and support services. There may be additional costs not covered by this fee such as accommodation and living costs, recommended reading books, stationery, printing and re-assessments should you need them.
The following are additional costs not included in the tuition fees:
Any optional overseas field trips or visits: £400+ per trip.
Any costs associated with securing, attending or completing a placement (whether in the UK or abroad).
How do you know if you need to pay UK or international tuition fees?

We carry out an initial fee status assessment based on the information you provide in your application. Your fee status determines your tuition fees, and what financial support and scholarships may be available to you. The rules about who pays UK (home) or international (overseas) fees for higher education courses in England are set by the government's Department for Education. The regulations identify all the different categories of student who can insist on paying the home rate. The regulations can be difficult to understand, so the UK Council for International Student Affairs (UKCISA) has provided fee status guidance to help you identify whether you are eligible to pay the home or overseas rate.

If you meet all the criteria required by any one category, including any residence requirements, your institution must charge you the home rate. You only need to find one category that you fit into.
---
Facilities
Our MBA Finance students have access to a wide range of facilities to help you become proficient with some of the leading practices and technology in the financial industry, and prepare for the world of work.
Take a virtual tour of our campus to explore all of the facilities4 available to you.
Bloomberg Trading Floor
Our Trading Floor has been created to reflect the environment where traders work on the London Stock Exchange. It contains Bloomberg Terminals, which provide access to real-time global financial data. Students learn how to use them through teaching and simulated projects.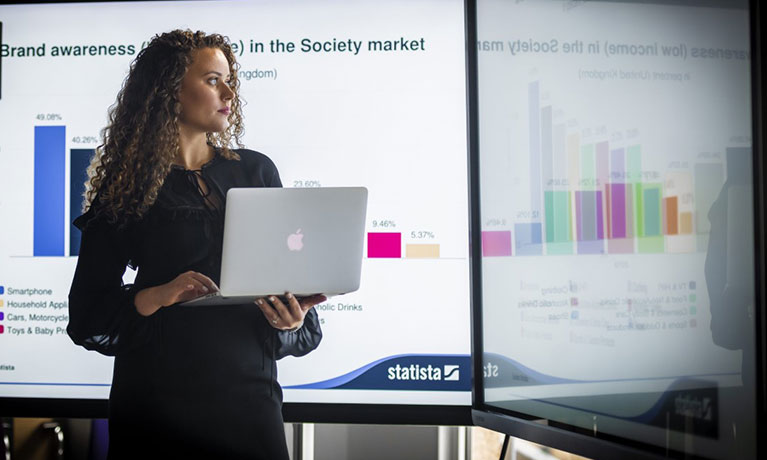 Standard & Poor Market Intelligence Suite (S&P)
The S&P Suite4 contains some of the same software used by Wall Street. Its databases and tools can help you track performance, identify investment ideas, and keep up with industry news and insights.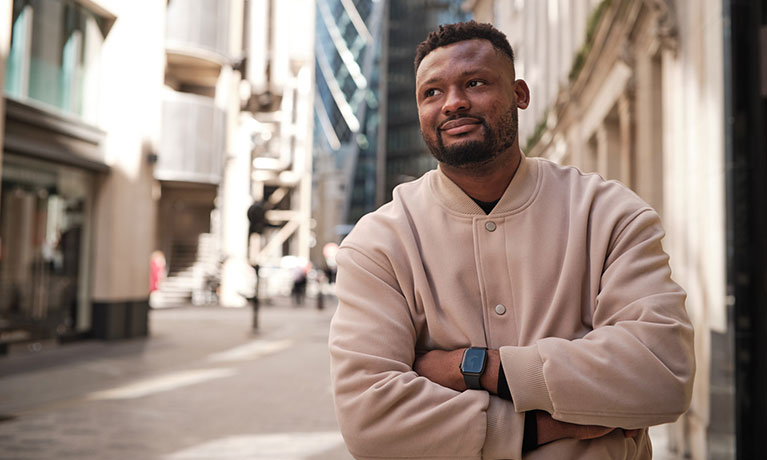 Professional Development Programme
MBA students have the opportunity to take part in our Professional Development Programme, developed in collaboration with corporate learning and development specialists to help you develop key industry competencies. You will be assigned a professional coach as part of the programme.
---
Careers and opportunities
You will emerge from our MBA Finance with well-developed analysing ability, clear perspectives on strategy and strategic thinking, and highly effective communication and research skills, all of which are in demand by employers in private, public, and third-sector organisations around the world.
Typical career routes for graduates of this course include business leadership and management roles globally.
On successful completion of the course you will be able to:
evaluate global business environments and situations using relevant theoretical models to investigate economical, socio-political and technological conditions of global developments that impact on business
critically evaluate and use essential analytical tools of finance to respond to employer related problems by making a set of clearly evaluated recommendations
analyse financing of the business enterprise or other forms of organisations and banks: sources, uses and management of finance; use of accounting for managerial and financial reporting applications
synthesise knowledge of other management functions of marketing and leadership into critical aspects of strategy and the strategic process
critically evaluate incident of strategic organisational change by exploring the role of leadership
critically assess the role of digitalisation and new technologies in fostering marketing communications and performance
evaluate a comprehensive understanding of the current business and financial transformation landscape and critical awareness of the changes that influence the functioning of the financial industry and banking regulatory requirements particularly with the emergence of fintech companies
appraise financial implications of various financial risks including market risks, credit risk and operational risk in business and financial institutions
methodically review the uses and limitations of a range of research methods/techniques relevant for a chosen business discipline, both qualitative and quantitative, to investigate and apply relevant analytical skills to complex global business financial issues and communicate their strengths and weaknesses.
Where our graduates work
Previous graduates have gone on to work at McGraw Hill, Tesco, NatWest Bank, Munoth Hedge Fund, TaxGuru, China Construction Bank, Canara Bank, CITIbank India, RBC and Boutique.
As part of the journey of professional and role development, students are encouraged to continue their academic journey through access to a range of higher degrees, including PhD and other taught doctorates.
---
How to apply
UK students

To apply to study for a postgraduate course at Coventry University London, you can apply online.

---

For further support or more information about your course get in touch with us today.

International students

Students applying to start in September should apply directly to the university. Read our application pages to find out your next steps to apply.

How to apply

For further support for international applicants applying for an postgraduate degree view our International hub.

---

Get in touch with us today for further advice and guidance.
Disclaimers

Coventry University together with Coventry University London Campus, CU Coventry, CU London, CU Scarborough and Coventry University Online come together to form part of the Coventry University Group (the "University") with all degrees awarded by Coventry University.

1Accreditations

The majority of our courses have been formally recognised by professional bodies, which means the courses have been reviewed and tested to ensure they reach a set standard. In some instances, studying on an accredited course can give you additional benefits such as exemptions from professional exams (subject to availability, fees may apply). Accreditations, partnerships, exemptions and memberships shall be renewed in accordance with the relevant bodies' standard review process and subject to the university maintaining the same high standards of course delivery.

2UK and international opportunities

Please note that we are unable to guarantee any UK or International opportunities (whether required or optional) such as internships, work experience, field trips, conferences, placements or study abroad opportunities and that all such opportunities may be subject to additional costs (which could include, but is not limited to, equipment, materials, bench fees, studio or facilities hire, travel, accommodation and visas), competitive application, availability and/or meeting any applicable travel COVID and visa requirements. To ensure that you fully understand the visa requirements, please contact the International Office.

3Tuition fees

The University will charge the tuition fees that are stated in the above table for the first Academic Year of study. The University will review tuition fees each year. For UK (home), if Parliament permit an increase in tuition fees, the University may increase fees for each subsequent year of study in line with any such changes. Note that any increase is expected to be in line with inflation.

For International Students, we may increase fees each year but such increases will be no more than 5% above inflation. If you defer your course start date or have to extend your studies beyond the normal duration of the course (e.g. to repeat a year or resit examinations) the University reserves the right to charge you fees at a higher rate and/or in accordance with any legislative changes during the additional period of study.

4Facilities

Due to COVID-19, some facilities (including some teaching and learning spaces) and some non-academic offerings (particularly in relation to international experiences), may vary from those advertised and may have reduced availability or restrictions on their use.

Student Contract

By accepting your offer of a place and enrolling with us, a Student Contract will be formed between you and the university. The 2023/24 Contract is currently being updated so please revisit this page before submitting your application. The Contract details your rights and the obligations you will be bound by during your time as a student and contains the obligations that the university will owe to you. You should read the Contract before you accept an offer of a place and before you enrol at the university.
Coventry University London (City of London)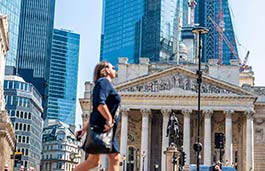 Coventry University London (City of London)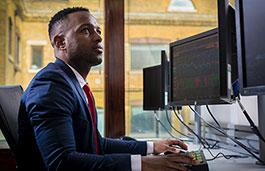 Financial Technology (Fintech) MSc
---