Apprenticeships and work-based learning
Thanks to Coventry's ongoing investment into teaching in line with employers' needs we pride ourselves on providing core skills for the city and the Midlands. Many of our students are recruited locally and many chose to stay on in the region after graduating, helping retain skills an investment in the region and ensure education is accessible to all.
Coventry University is now part of wider programmes across the West Midlands to increase the number of degree apprenticeships and address shortages in areas such as health and construction locally.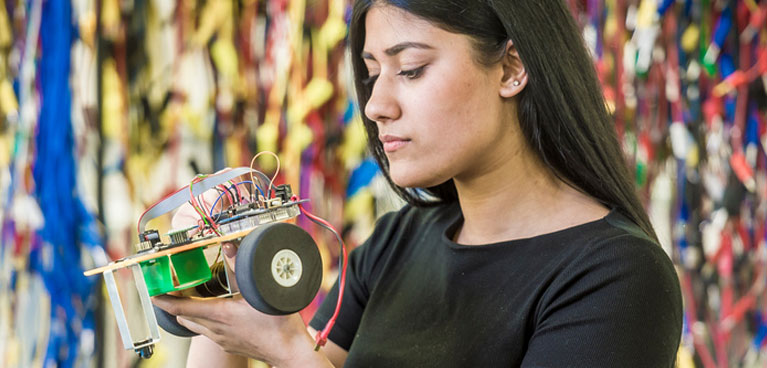 Coventry University is investing heavily in apprenticeship programmes to enable people of all ages to earn a wage while studying. Higher and degree apprenticeships are available from Level 4 to Bachelor's and Master's degree levels, and offer professional accreditation and membership of bodies such as the Chartered Management Institute, Chartered Institute of Legal Executives, and Association for Project Management.
75%
More than 75 per cent of our UK nursing, midwifery and paramedic science students who graduated in 2015/16 went on to work in the West Midlands.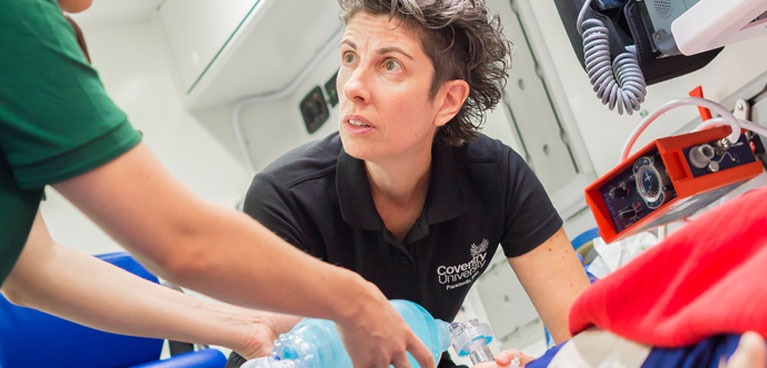 Degree Apprenticeships
A programme of 125 new degree apprenticeships will run from Coventry University from September 2018 to help tackle a regional shortage of professionals in health, construction and engineering. Students will be paid to train in one of 13 professions including as paramedics, registered nurses, building site managers and design engineers. Courses are being delivered with seven regional partners including George Elliot, University Hospitals, and Coventry and Warwickshire Partnership NHS Trusts; the West Midlands Ambulance Service and Unipart.
The university has a long history of developing work-based learning, and thanks to our strong industry links regionally we are ideally placed to help to continue to deliver first class learning to our growing student community.

Aidan Friend, Associate Pro-Vice-Chancellor at CU Group
Did you know?
The first five Chartered Management degree apprentices all graduated in 2018 after being trained in partnership with GE Aviation where they were all offered contracts. Read news story...
Meet Chloe
A Coventry University fashion graduate who set up her own business, Bottle Blonde Studio in the city after graduating in 2014. She now creates bespoke clothing, and sells festival outfits and dance costumes to the stars – taking students on placement from Coventry University's fashion school each year to help give them the experience needed for the workplace.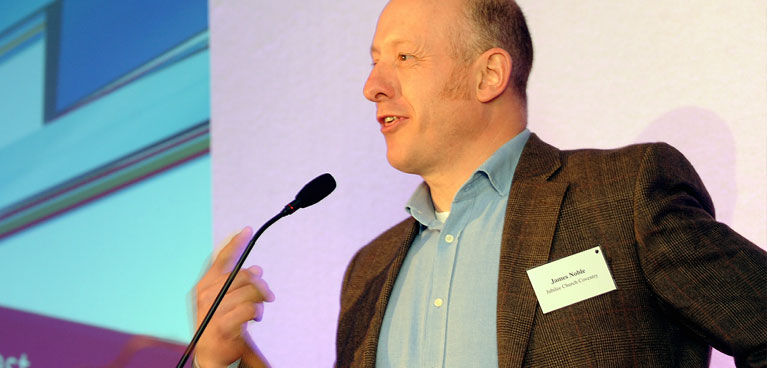 Meet James
James Noble moved to the city to study for an Automotive Design Research MA in 2000. After graduating he set up MotoFest Coventry, the first successful motorsport event on public roads in the UK. The annual two-day event aims to keep the influence of automotive design and manufacturing alive in Coventry, and celebrate the city.
MotoFest is all about telling that story; past, present and future and to get people in the rest of the country to understand what the city is all about and unlock the potential.

I couldn't have imagined when I moved to Coventry in 2000, that 18 years later I would be running the largest free wheels festival in the UK and leading the church. But Coventry trained me to think in a way that meant the unusual was okay. That makes Coventry's graduates valuable because they do think differently.

James Noble
Discover where our graduates are now