International Hospitality and Tourism Management BA (Hons)
Study level:

Undergraduate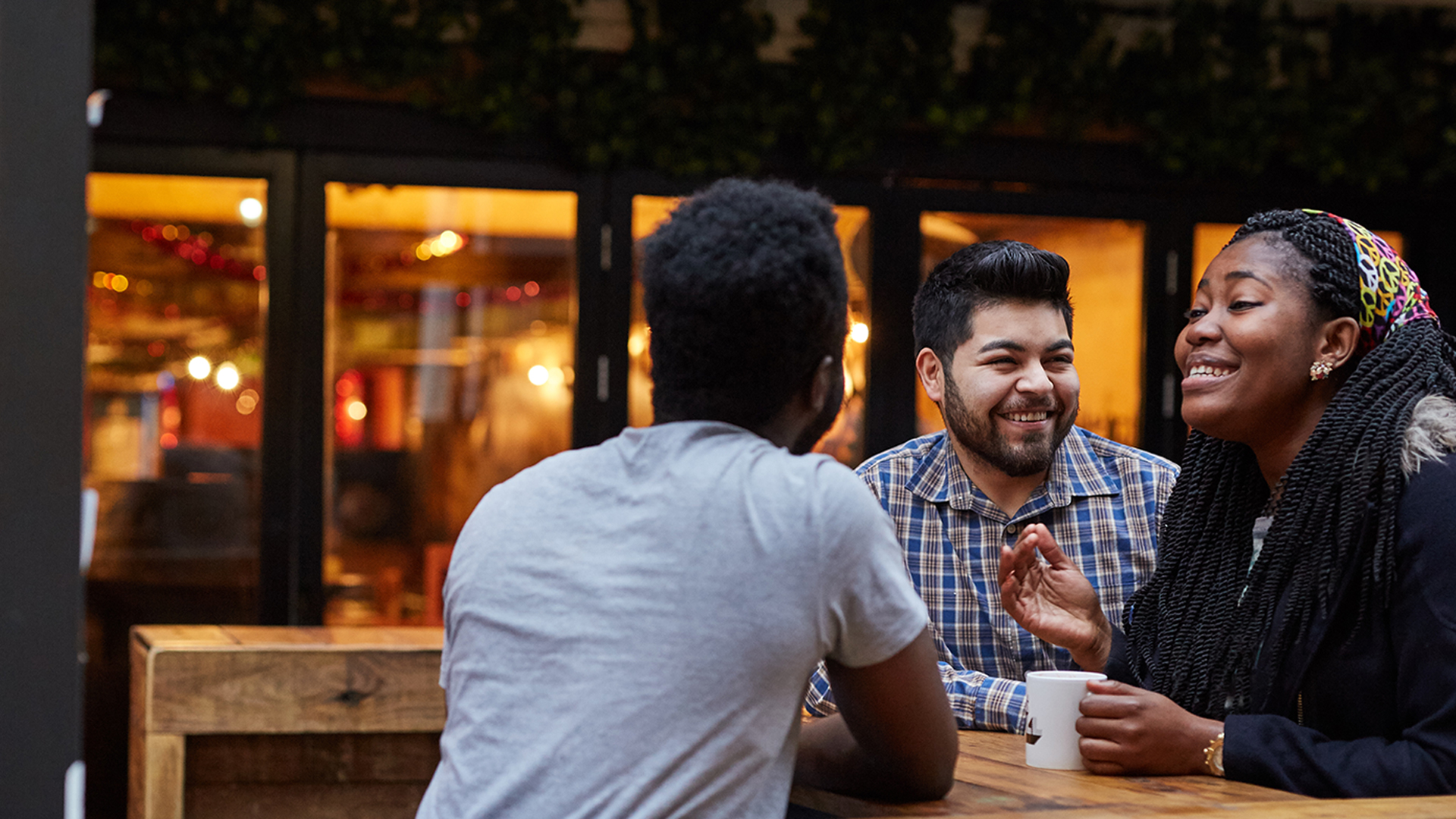 Develop skills essential for a career in hospitality and tourism management, as well as broader themes in business management that will root your understanding of hospitality and tourism in the wider business environment.
Location
Coventry University London (City of London)
Study mode
Full-time
Part-time
Sandwich
Duration
3 years full-time
4 years sandwich
5 years part-time (UK only)
Start date
September 2023
January 2024
---
Course overview
Learn about the major trends which are transforming the industry – from a greater emphasis on sustainability to technological advances, and from changing customer expectations to new concepts of luxury.
Develop a sense of professional community, culture and identity through a range of applied learning experiences.
Build foundations for a successful future career in hospitality and/or tourism management by exploring networking opportunities with a range of organisations2.

Global ready
An international outlook, with global opportunities

Teaching excellence
Taught by lecturers who are experts in their field

Employability
Career ready graduates, with the skills to succeed
Why you should study this course
London location
You will be studying in the heart of London's most engaging neighbourhood of new hotels and cutting-edge restaurants, as well as heritage tourism events and arts attractions.
Global learning experience
This course considers hospitality and tourism from a global perspective, preparing you for a career which understands global issues and could be based anywhere in the world.
Real world experience
The hands-on nature of this course, alongside the opportunity to undertake a work placement or internship2, aims to provide you with work-ready skills which should help you transition more quickly and easily into your professional career.
Prepare for your future
Your course is designed to ready you for the fast-paced but exhilarating world of hospitality and tourism management. If you're interested in starting your own business, you could get business start-up advice and support from our Enterprise Hub.
Accreditation and professional recognition
The degree is accredited1 and recognised by the following bodies:

Institute of Hospitality (IOH)
This degree is accredited by the Institute of Hospitality (IOH) for the 2023/24 intake. Gaining IOH recognition for this course means that the quality of our teaching and student experience is recognised by the leading hospitality professional body. The IoH helps to connect our students with their colleagues in other institutions and with professionals around the world. If the recognition of this course or the modules on this course change, we would seek to notify applicants and students as soon as possible. Visit the IOH website  for further information.
---
Coventry University is considered one of the best universities for hospitality and tourism and the London campus is surrounded by hotels and restaurants. Some of the resources that we have over here are highly recommended and the staff have been great. You can consult them on anything, not just studies but future employment and internships.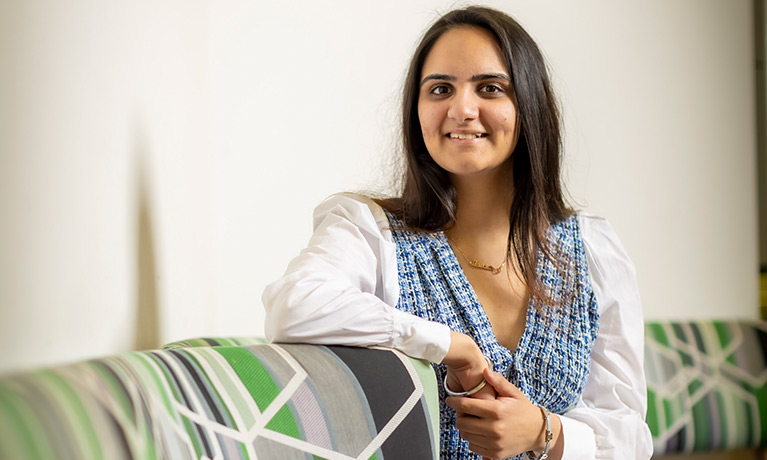 ---
The first year focuses on introducing you to key concepts and fundamental principles, to build your understanding of the hospitality and tourism industries. You will be exploring key skills in management practices, and the basics of good business.
Modules
The Economic Environment of Business - 20 credits

This module aims to introduce you to the external environment in which a business organisation operates. It focuses on the theoretical concepts in both the microeconomic and macroeconomic environment and uses real-world examples to focus on other factors such as legal identity.

Professional and Academic Skills - 20 credits

The module aims to develop and give you an introduction to the skills you will need for success on your degree course and in your subsequent professional career. Skills introduced will include some of the essential underlying personal and information handling skills, numerical techniques and basic mathematical and statistical foundations.

Introduction to Hospitality Operations - 20 credits

This module seeks to give you an introductory understanding of the nature of operations management in service industries like travel, tourism and hospitality. It emphasises business awareness, proactive and logical thinking, research and critical analysis to help managers make sound tactical and strategical customer-based decisions.

International Business Cultures - 20 credits

This module aims to introduce you to the differences between Asian/Western European cultural and business practices. Particular attention will be given to contrasting elements of Western and Eastern cultures that are most likely to cause problems in the first stages of working and business relationships.

Contemporary Digital Landscapes - 20 credits

This module aims to develop your understanding and insight into the world of digital engagement both internally and externally to businesses and approaches used by companies.

Principles of Tourism Management - 20 credits

This module aims to provide a key foundation for the rest of your course of study, by introducing you to the core principles of tourism management and the tourism industry.
In the second year, you will study core modules that explore practical applications of different aspects of hospitality and tourism management.
Modules
Revenue and Procurement Planning for HTE - 20 credits

This module aims to develop your critical knowledge of the principles of procurement, financial and revenue management relating to events. It provides you with theories, tools, frameworks and methods to engage with financial management and financial statements.

Consumer Behaviour - 20 credits

This module aims to provide you with an insight into how consumers make buying decisions and psychological and social factors that influence the decision-making process. The module provides a sound basis for further study in marketing, advertising and communication psychology in particular.

Business Law for Hospitality, Tourism and Events - 20 credits

The aim of this module is to introduce you to the constraints and demands of laws on hospitality and tourism operators and events managers.

Food and Beverage Management - 20 credits

This module emphasises the role of food and beverage in the hospitality, tourism and events industries. It may be key to the destination itself, or sometimes an essential service or part of the guest experience.

Project Management for Events - 20 credits

The module aims to give you the appropriate knowledge and skills to initiate, plan, implement and evaluate an event. At the end of this module, you should be able to evaluate and apply project management techniques to scenarios faced by event managers when planning and delivering events

Contemporary Issues in Tourism - 20 credits

You explore how the global tourism industry contributes to the world's economy, how it is regulated, and how it fits into contemporary policy and governance frameworks. You should develop knowledge of how local, national and international stakeholders understand and value tourists and the tourism industry.
There's no better way to find out what you love doing than trying it out for yourself, which is why a work placement2 can often be beneficial. Work placements usually occur between your second and final year of study. They're a great way to help you explore your potential career path and gain valuable work experience, whilst developing transferable skills for the future.
If you choose to do a work placement year, you will pay a reduced tuition fee3 of £1,250. For more information, please go to the fees and funding section. During this time you will receive guidance from your employer or partner institution, along with your assigned academic mentor who will ensure you have the support you need to complete your placement.
Modules
UK Work Placement– 0 credits

This module2 provides you with an opportunity to reflect upon and gain experience for an approved placement undertaken during your programme. A placement should usually be at least 26 weeks or equivalent; however, each placement will be considered on its own merits, having regard to the ability to achieve the learning outcomes.

International Study/Work Placement – 0 credits

This module2 provides you with an opportunity to reflect upon and gain experience for an approved international study/work placement undertaken during your programme. A work/study placement should usually be at least 26 weeks or equivalent; however, each placement will be considered on its own merits, having regard to the ability to achieve the learning outcomes.
In your third year, you will focus on more strategic-related management practices and concepts. You also have the choice of conducting a research project or gaining professional experience through an internship2 or a simulation.
Modules
Research Skills for the Services and Creative Industries - 20 credits

This module aims to expose you to research methodologies in an academic and professional way. You will learn to conduct rigorous and meaningful research projects in hospitality, tourism and events to support your research project/work placement/simulation project.

International Business Strategy - 20 credits

This module aims to equip you with the knowledge, skills, and competencies to interpret and develop business strategy. You use these skills to assist an organisation in creating and capturing value. Through this process, you develop an understanding of the impact of contemporary issues on the development and implementation of international strategy.

Sponsorship and Brand Management for Hospitality and Events - 20 credits

This module aims to develop your critical knowledge of sponsorship and brand management in both hospitality and events industries. It provides you with theories, tools, frameworks and methods to enable you to engage with sponsors and develop your own brand for competitive advantage.

Tourism Destinations Management - 20 credits

This module focuses on the application of strategic analysis to international tourism. It explores events and destination development from a variety of perspectives. It encourages you to consider an integrative and systematic approach to strategy development for the various sectors of the hospitality and tourism industry.

Optional modules

Choose one from the following:

Dissertation - 40 credits
You will conduct a comprehensive study on your chosen research topic in a logical, detailed way. You are responsible for framing a research problem guided by gaps in existing knowledge and by an organisational issue. Your aim is to independently research a question by using appropriate research strategies and apply specific knowledge and research methods to a relevant model.
Internship Project2 - 40 credits
The aim of this module is to allow you to relate your university studies to practical situations in the workplace. You will do this by applying business research skills to a specific business issue or practice, and producing a set of key findings and recommendations in a Project Report.
Simulation - 40 credits
This module creates a platform for you to get real business experience. It introduces you to a learning environment where you anticipate outcomes and observe the effects of business decisions. The aim is to help you learn to reflect and refine your knowledge by actively engaging in a group business review facilitated by their supervisor.
We regularly review our course content, to make it relevant and current for the benefit of our students. For these reasons, course modules may be updated.
---
How you'll learn
We designed the teaching and learning for this course to give you a strong academic knowledge of key theories and concepts to help you understand and appreciate current and relevant research in this subject area.
You also have the opportunity to apply the theories and concepts to current practice through real-life scenarios, case studies and a variety of class activities. The course will also give you the opportunity to develop and demonstrate your essential analytical skills and respond to employer-related problems by making a set of clearly evaluated recommendations.
This course can be offered on a part-time basis. Whilst we would like to give you all the information about our part-time offering here, it is tailored for each course each year depending on the number of part-time applicants. Please contact registry.london@coventry.ac.uk for more information about studying this course part-time.
---
Teaching contact hours
The number of full-time contact hours may vary from semester to semester, however, on average, it is likely to be around 12 contact hours per week in the first and second year dropping to around 10 contact hours per week in the third and final year as you become a more independent learner.
Additionally, you will be expected to undertake significant self-directed study of approximately 20 hours each week, depending on the demands of individual modules.
The contact hours may be made up of a combination of face-to-face teaching, individual and group tutorials, and online classes and tutorials.
As an innovative and enterprising institution, the University may seek to utilise emerging technologies within the student experience. For all courses (whether on-campus, blended, or distance learning), the University may deliver certain contact hours and assessments via online technologies and methods.
In response to the COVID-19 pandemic, we are prepared for courses due to start in or after the 2023/2024 academic year to be delivered in a variety of forms. The form of delivery will be determined in accordance with Government and Public Health guidance. Whether on campus or online, our key priority is staff and student safety.
---
Assessment
This course will be assessed using a variety of methods which will vary depending upon the module.
Assessment methods include:
Coursework
Tests
Essays
Practical or project work
Group work
Presentations
Formal examinations
The Coventry University Group assessment strategy ensures that our courses are fairly assessed and allows us to monitor student progression towards achieving the intended learning outcomes.
---
International experience opportunities
This course takes a globalised approach to the curriculum, placing your learning in the context of international challenges, opportunities and regulatory frameworks. It will prepare you for working globally, whether overseas, or for a multi-national, or for a firm which trades internationally.
You may have the opportunity for an international field trip, and you could also arrange to do an internship (as part of your final major project) overseas. You may benefit from studying alongside a truly international cohort of students, learning from the perspectives they bring while developing your own ability to work cross-culturally2.
Studying hospitality and tourism can be a platform to careers in operations, sales and marketing, public relations, human resources, across a number of different sectors. The degree offers a number of transferable skills in an environment where you can discover something you will love.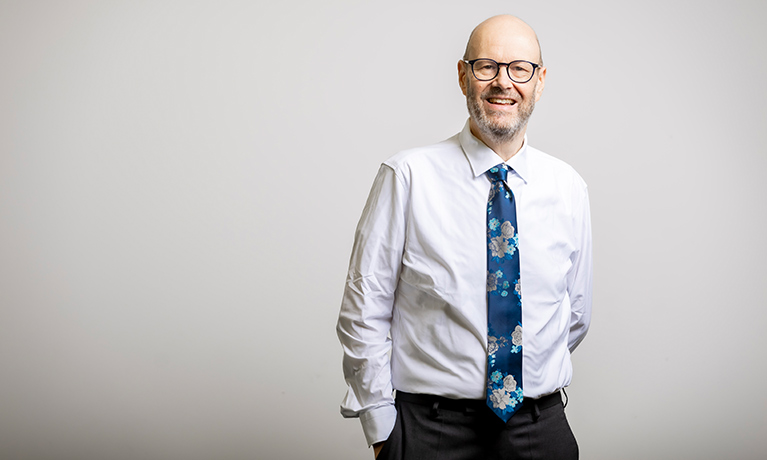 "Stepping out of this university makes you feel like a true professional"
Our students are at the heart of everything we do here at Coventry University London. Hear about Hitanshu, Shaikh, Amrin, Hani and Philippine's experiences of studying with us in the City of London
---
Entry requirements
Typical offer for 2023/24 entry.
---
Fees and funding
2023/24 tuition fees.
| Student | Full-time | Part-time |
| --- | --- | --- |
| UK, Ireland*, Channel Islands or Isle of Man | £9,250 per year | Request fee information |
| EU | £9,250 per year with EU support bursary** | Not available |
| International | £16,800 per year | Not available |
If you choose to study this course with a professional placement or study abroad year, you will need to pay a tuition fee of £1,250 to cover your academic support.
For advice and guidance on tuition fees3 and student loans visit our Fees and Finance page.
We offer a range of International scholarships to students all over the world. For more information, visit our International Scholarships page.
The following are additional costs not included in the tuition fees:
Additional overseas field trips or visits: £400+ per trip.  
Any costs associated with securing, attending or completing a placement (whether in the UK or abroad) 
*Irish student fees
The rights of Irish residents to study in the UK are preserved under the Common Travel Area arrangement. If you are an Irish student and meet the residency criteria, you can study in England, pay the same level of tuition fees as English students and utilise the Tuition Fee Loan.
**EU support bursary
Following the UK's exit from the European Union, we are offering financial support to all eligible EU students who wish to study an undergraduate or a postgraduate degree with us full-time. This bursary will be used to offset the cost of your tuition fees to bring them in-line with that of UK students. Students studying a Degree with a Foundation Year with us are not eligible for the bursary.
How do you know if you need to pay UK or international tuition fees?

We carry out an initial fee status assessment based on the information you provide in your application. Your fee status determines your tuition fees, and what financial support and scholarships may be available to you. The rules about who pays UK (home) or international (overseas) fees for higher education courses in England are set by the government's Department for Education. The regulations identify all the different categories of student who can insist on paying the home rate. The regulations can be difficult to understand, so the UK Council for International Student Affairs (UKCISA) has provided fee status guidance to help you identify whether you are eligible to pay the home or overseas rate.

If you meet all the criteria required by any one category, including any residence requirements, your institution must charge you the home rate. You only need to find one category that you fit into.
---
Facilities
Our International Hospitality and Tourism Management BA (Hons) students have access to a wide range of facilities4 to help you prepare for a successful career in hospitality and tourism management.
Take a virtual tour of our campus to explore all of the facilities available to you.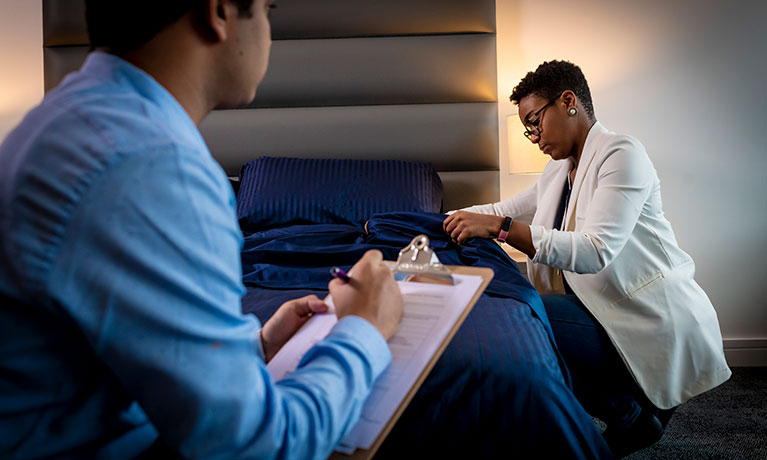 Hospitality suite
Our Hospitality Suite allows you to use a hotel setting to learn about management accounting, revenue management, services marketing and entrepreneurship. You can also learn how to market products and services, based on market demand.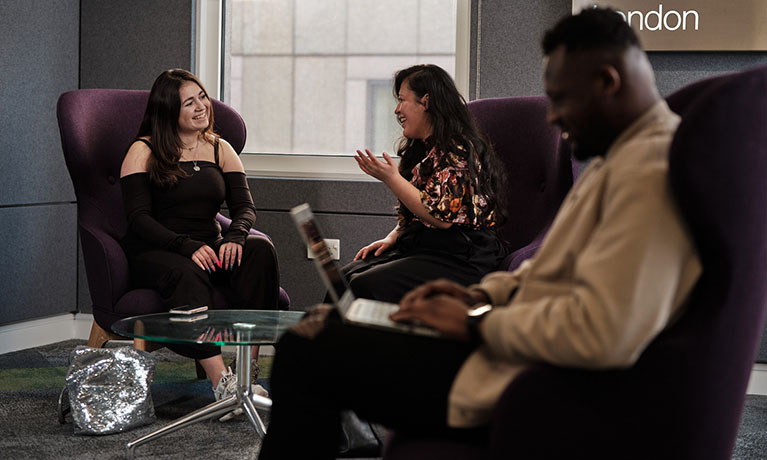 The Talent Team is our dedicated employability support team. They can assist you in applying for work placements and graduate level jobs and offer skills development workshops. They also organise networking events to enable you to meet potential employers and industry contacts.
---
Careers and opportunities
On successful completion of this course, you will be able to:
Demonstrate an understanding of the theory and practice of hospitality and tourism management in the international arena.
Apply an enquiring, analytical and innovative approach to understanding of organisations in international hospitality and tourism industries, including key issues that have shaped, and continue to shape, hospitality and tourism management and the consumer environment.
Systematically utilise appropriate digital, financial, legal and economical solutions and techniques to analyse and present information to meet the requirements of different challenges involved in the management of hospitality and/or tourism operations.
Analyse and evaluate the business environment and its impacts on the international hospitality and tourism industry.
Apply appropriate hospitality and tourism concepts, models or techniques to identify, analyse and critically assess contemporary business issues within hospitality and tourism organisations in both local and international contexts.
Communicate effectively using appropriate written, verbal, visual or electronic format output in a national, international and intercultural context.
Critically evaluate and synthesise a range of views on a variety of business focussed issues within the international hospitality and tourism arena.
Appraise research skills and ethical considerations that are necessary to understand, explore and evaluate a specific topic relevant to the hospitality and tourism industries.
Demonstrate an awareness of the ethical and sustainability issues likely to arise in the conduct of business and professional practice and an ability to formulate solutions through dialogue with peers, clients, mentors and the wider community in a professional manner.
When you graduate, you could choose a career pathway in tourism or hospitality, or work for a large organisation which spans both.
You might join an independent hotel or a chain (either in the UK or overseas), on a graduate programme or in a permanent named role. You could work for a tour operator, a travel agency, an airline or a cruise company, or work in incentive or corporate travel. Roles will also be open to you in publishing, PR, journalism, IT or consultancy, for example, where they relate to hospitality and tourism.
Alternatively, you will have a wide range of skills which will appeal to employers in other industries, so you would be free to branch out beyond hospitality and tourism.
Where our graduates work
Our previous graduates have gone on to work at:
Mandarin Oriental
The Ritz
The Savoy
Red Carnation Hotels
Marriott Hotels
Corinthia Hotels
Further Study
Upon successful completion of our International Hospitality and Tourism Management BA (Hons) course, you may wish to continue to further your studies at postgraduate level. You can do that right here at Coventry University London, with our International Hospitality and Tourism Management MSc. You could continue to build on what you have learnt, further preparing you to build the managerial aptitudes needed to run operations and manage destinations sustainably.
We also offer alternative postgraduate degrees if you decide to take a slightly different route. You can explore all of your options, including other locations within the Coventry University Group. You may be entitled to an alumni discount on your fees if you decide to extend your time with us by progressing from undergraduate to postgraduate study.
London gives me every opportunity to work with hotels, they're just a five minute walk! We have so many practical events; we had presentations with hotels recently where we spoke with the managers about how they work there. And the faculty is really experienced when it comes to the industry, everyone's from the industry which they are teaching.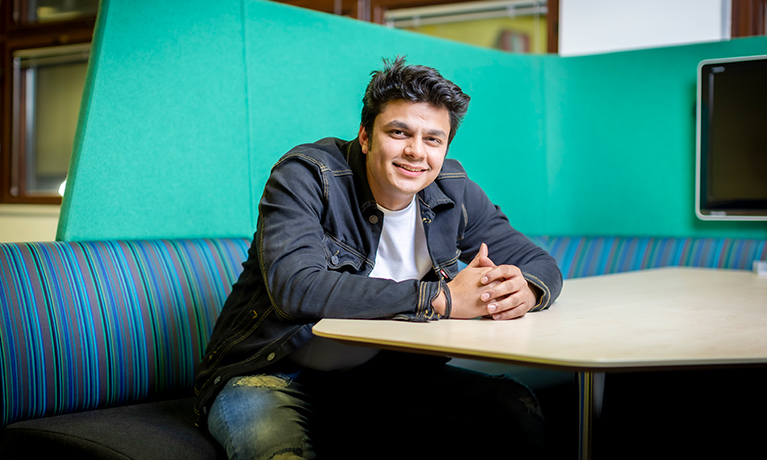 Global business connections at Coventry University London
Our strong global business connections provide students with access to real-life work experience, so you can put your skills into practice and make connections in the world of work
---
How to apply
UK students

Full-time students applying to start in September should apply for this course through UCAS. Part-time students should apply directly to the university. Read our application pages to find out your next steps to apply.

How to apply

---

For further support or more information about your course get in touch with us today.

International students

International codes:
LONU046

Full-time students applying to start in September 2023 should apply directly to the university.

How to apply

For further support for international applicants applying for an undergraduate degree view our International hub.
Disclaimers

Coventry University together with Coventry University London Campus, CU Coventry, CU London, CU Scarborough and Coventry University Online come together to form part of the Coventry University Group (the "University") with all degrees awarded by Coventry University.

1Accreditations

The majority of our courses have been formally recognised by professional bodies, which means the courses have been reviewed and tested to ensure they reach a set standard. In some instances, studying on an accredited course can give you additional benefits such as exemptions from professional exams (subject to availability, fees may apply). Accreditations, partnerships, exemptions and memberships shall be renewed in accordance with the relevant bodies' standard review process and subject to the university maintaining the same high standards of course delivery.

2UK and international opportunities

Please note that we are unable to guarantee any UK or International opportunities (whether required or optional) such as internships, work experience, field trips, conferences, placements or study abroad opportunities and that all such opportunities may be subject to additional costs (which could include, but is not limited to, equipment, materials, bench fees, studio or facilities hire, travel, accommodation and visas), competitive application, availability and/or meeting any applicable travel COVID and visa requirements. To ensure that you fully understand the visa requirements, please contact the International Office.

3Tuition fees

The University will charge the tuition fees that are stated in the above table for the first Academic Year of study. The University will review tuition fees each year. For UK (home) students, if Parliament permit an increase in tuition fees, the University may increase fees for each subsequent year of study in line with any such changes. Note that any increase is expected to be in line with inflation.

For International Students, we may increase fees each year but such increases will be no more than 5% above inflation. If you defer your course start date or have to extend your studies beyond the normal duration of the course (e.g. to repeat a year or resit examinations) the University reserves the right to charge you fees at a higher rate and/or in accordance with any legislative changes during the additional period of study.

4Facilities

Due to COVID-19, some facilities (including some teaching and learning spaces) and some non-academic offerings (particularly in relation to international experiences), may vary from those advertised and may have reduced availability or restrictions on their use.

Student Contract

By accepting your offer of a place and enrolling with us, a Student Contract will be formed between you and the university. A copy of the 2023/24 contract can be found here. The Contract details your rights and the obligations you will be bound by during your time as a student and contains the obligations that the university will owe to you. You should read the Contract before you accept an offer of a place and before you enrol at the university.
---
---