Financial Economics and Banking BSc (Hons)
Course Code
UCAS Code: N320
International Code: LONU045
Location
Coventry University London (City of London)
Study mode
Full-time
Part-time
Duration
3 years full-time
4 years sandwich
Condensed option
5 years part-time (UK only)
---
Course overview
Study level: Undergraduate
Gain expertise in economics, econometrics and financial systems, to prepare yourself for roles in corporate and investment banking, financial management or economic policy.
On the course, you'll have the chance to:
Complete practical exercises such as case studies and banking or trading simulations.
Perform real workplace tasks using industry-standard technology.
Take part in work experience and trips to companies and financial firms (subject to availability and requirements).

Global ready
An international outlook, with global opportunities

Teaching excellence
Taught by lecturers who are experts in their field

Employability
Career ready graduates, with the skills to succeed
Why you should study this course
You'll have the opportunity to learn about:
Key economic policies and banking concepts.
How finance operates around the world.
The various economic sectors and the different types of financial business, and how they all inter-relate.
How to approach decision-making creatively and with the right information.
Studying this course has opened my eyes to understand how the banking and finance sector operates around the world. It has helped me to develop my problem-solving and critical thinking skills, preparing me for the world of work. The level of teaching is to a very high standard, and allows you to put your knowledge into practice.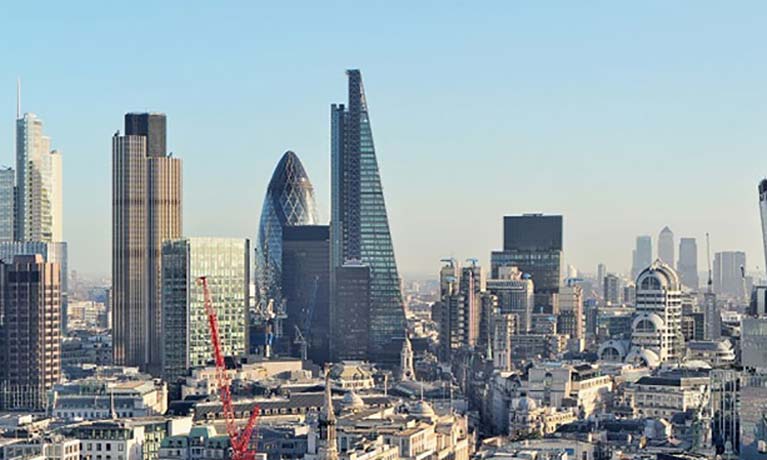 ---
Year one offers a broad mix of modules which will introduce you to the way the economy works and how money and value form part of that process. You will focus on foundation subjects such as economics, finance and data analysis.
Modules
Introduction to Economics (20 credits)

The aim of this module is to introduce you to the core concepts of economics. The module considers microeconomics, whereby economic decisions are made at the individual level, and macroeconomics, a branch of economics where decision making occurs at the economy level. In microeconomics, you will be encouraged to use the fundamental model of demand and supply to explore how the economy works. You should also gain a better understanding of elasticity, market structures and market failures, as well as the economic environment and its policy implications.

Professional Practice and Academic Skills (20 credits)

The module aims to introduce and develop the skills you will need for success on your course and in your potential professional career. These include some of the essential underlying personal and information handling skills, numerical techniques and basic mathematical and statistical foundations required by all students studying in a business school. The module also aims to develop your critical awareness of your developmental needs.

Introduction to Financial Accounting (20 credits)

The aim of this module is to introduce you to the core systems and techniques required by businesses to produce financial statements, and to the core concepts underpinning these statements.

Quantitative Methods (20 credits)

This module aims to give you the quantitative background needed to understand and formulate financial and economic problems. It aims to do so by giving you the opportunity to calculate, present and analyse data using mathematical and statistical techniques. You will also receive training on a variety of IT tools used for these functions.

Corporate and Business Law (20 credits)

This module aims to give you the knowledge, understanding and skills to identify and deal with a range of business legal issues. You will learn the relevant laws and how to apply them to a variety of scenarios.

Principles of Finance and Banking (20 credits)

This module aims to provide an essential understanding of the workings of monetary and financial systems, financial intermediaries, and the principles of finance, to explore policy options and problems in economics, banking and finance.

The module surveys basic monetary theory and aims to provide insight into current debates in banking and finance. It seeks to establish a basic understanding of the banking system, and also gives you the chance to develop understanding of financial concepts, risk and regulation within banking.
In year two, this course aims to deepen your understanding of key themes in economics, such as macro and microeconomics. You'll focus on the ethical and regulatory frameworks governing finance and explore how policy and regulations affect financial decisions. You will explore how corporate and investment banks operate around the world.
Modules
Intermediate Microeconomics (20 credits)

The aim of this module is to build on the knowledge you should have acquired in year one, by examining microeconomic concepts in greater depth, based on prior introduction. You will explore modern microeconomic theory by addressing several issues faced by individuals, households and firms.

Introduction to Econometrics (20 credits)

The aim of this module is to introduce you to the concepts of econometrics and their usefulness in analysing economic and financial data. It aims to equip you with the relevant 'toolkit' to be able to apply important econometric techniques used in the economics and financial industry. It also gives you the chance to develop knowledge of how to accurately apply the tools to estimation, statistical inference and forecasting in a variety of markets. You will have the opportunity to acquire programming skills with the use of relevant econometric software packages, topped up by the necessary skills to interpret results in economics, finance and banking contexts.

Corporate and Investment Banking (20 credits)

The aim of this module is to give you an understanding of a wide range of corporate finance services and investment banking services. You will examine the roles of corporate banking and investment banking, which are becoming vital as providers and mediators between lenders and borrowers, and between corporations and financial institutions around the world. Topics covered include the role of banks, services corporate banks provide, working capital management, international banking services, structured finance, IPO services and merger acquisition process.

Intermediate Macroeconomics (20 credits)

This module will use the main economic concepts, such as output, unemployment, inflation, consumption, and investment to study the dynamics of an economy at a more advanced level. The way the economy behaves at a country level is explained, as is what the government and other policy authorities (such as the central bank) can do to influence it. You will be encouraged to use the knowledge that should have been acquired in year one, to examine the short-run and long-run effects of price changes on employment, output and other key macroeconomic variables. You will also have the opportunity to study how policy changes in one sector of the economy may affect the rest of the macroeconomy (intentionally or not). In addition to examination of the causes of inflation and economic crises, various approaches to responding to these will be covered.

Banking Risk Management (20 credits)

This module, in conjunction with banking regulations, takes you through risks in financial services. It aims to equip you with a broad understanding of how banks are impacted by risk, and what measures banks can take to measure and mitigate the risks they encounter. It focuses on the traditional spectrum of risk types including market risk, foreign exchange risk, credit risk and operational risk.

Banking Supervisions, Regulatory Frameworks and Fin Ethics (20 credits)

Banking supervision is becoming gradually vital due to the impact of the EU on UK regulation, and changes in government policy. The aim of this module is to provide an understanding of the function and operation of financial services within the wider economy, covering the evolution of global banking supervision, current trends in regulatory standards and the role of central banks and supervisory authorities in the implementation of regulatory rules. Topics covered include the theoretical framework of banking supervisions and financial ethics, international banking regulation, and the evolution of international capital framework, including Basel I, Basel II and Basel III.
After your second year, you have the opportunity to take a sandwich year, studying abroad or on professional placement*. Our employability experts in the Talent Team can provide you with a wide range of support services in order to help you apply for a placement opportunity*, including mock interviews and CV-writing workshops.
(*subject to availability, competitive application, meeting visa requirements and potentially, additional costs).
You should now be studying all themes in depth, and seeking to strengthen your research skills in preparation for your final major project (an internship, a dissertation or a simulation). You should spend time exploring the potential employment paths you seek to pursue following graduation, with our academic and employability tutors, as well as with invited speakers (subject to availability*).
Modules
Applied Econometrics and Research Methods (20 credits)

The module aims to provide you with an in-depth knowledge of modern econometrics, with the opportunity to facilitate your awareness in how these techniques can be used and applied to real economics, finance and banking data. More specifically, the module is designed to consolidate and extend the material covered in the second-year Introduction to Econometrics module. It prepares you to critically assess empirical findings reported in the literature, as well as providing you with the chance to explore how to carry out your own empirical research. You will have the opportunity to enrich your programming skills through the continued use of an econometric package, to conduct economic and financial data analysis.

Investment Analysis and Portfolio Management (20 credits)

This module focuses on a wide range of up-to-date financial instruments for financing and investment in today's financial markets. It aims to provide in-depth understanding of trading mechanisms and the investment process in the markets.

International Economics (20 credits)

This module explores the economic interactions between nations. Following the financial crisis and recent global developments (Brexit and the trade war between the US and China), the economic relationship between countries may be more important than ever. This module explores theories and empirical research on open economies. It should help you to familiarise yourself with international economics concepts used in the modern global economic environment.

You will have the opportunity to study models of international trade and finance that aim to provide the basic analytical tools, together with a solid and coherent framework, to enable you to critically reflect on the current policy debate pertaining to international trade, investment and economic development. The focal point of this module is to link the models and theories studied in class with the real-world issues/policies in international economics.

Optional modules

Choose one from the following:

International Securities (20 credits)

This module aims to provide a systematic knowledge of international securities, primary and secondary markets and valuation techniques for equity, fixed income and derivative instruments. You will also have the chance to learn the characteristics and organization of the international money market and its participants, understand all types of currency risks, and explore how to manage these by applying hedging techniques.

Venture Capital and Private Equity (20 credits)

This module aims to provide you with a systematic and in-depth understanding of the workings of Venture Capital (VC) funds, Leveraged Buy Out (LBO) funds and the Private Equity (PE) industry. It will explain the origins, history and development of the PE and VC industries and their participants, structure, and transactions. You will have the chance to gain knowledge of business planning processes, fundraising processes, investment processes and different methods of creating value. The latest trends, current developments and issues in the industry will be covered.

Final Project

Choose from one of these final projects:

Dissertation AFE (40 credits)

The aim of this module is to provide students with the opportunity to undertake a significant piece of written work on a topic appropriate to their field of study. Students will undertake a substantive piece of research, where they will use their knowledge and experience to focus on a specialist area.

Internship Project AFE* (40 credits)

This project will provide students with an opportunity to undertake an internship and accompanying piece of research, which will contribute to their research skills development and extend their experience in the fields of Accounting, Finance or Economics. The project will need to be based on a topic relevant to the internship employer context and approved by the student's supervisor.

Simulation AFE (40 credits)

The Simulation module is an action-based learning module, in which students have the opportunity to act as professionals in the fields of accounting, finance and economics, in a simulated business environment. Participants will be required to make business decisions which they will see the results of in real time, in a highly competitive environment, over several rounds of simulation.
We regularly review our course content, to make it relevant and current for the benefit of our students. For these reasons, course modules may be updated.
---
How you'll learn
You will typically receive around six hours of contact teaching per week. The contact hours may be made up of a combination of face-to-face teaching, individual and group sessions, and online classes. You will also be expected to spend a significant amount of time conducting independent study.
As an innovative and enterprising institution, the university may deliver certain contact hours and assessments via emerging online technologies and methods across all courses. For all courses (whether on-campus, blended, or distance learning), the university may deliver certain contact hours and assessments via online technologies and methods. In response to the COVID-19 pandemic, we are prepared for courses due to start in or after the 2021/2022 academic year to be delivered in a variety of forms. The form of delivery will be determined in accordance with Government and Public Health guidance.
Assessment
The course follows the university's Assessment Strategy and includes a variety of types of assessments. Assessment methods include formal examinations, coursework, reports, essays, group work and presentations.
---
Job ready
On successful completion of the course, you will be able to:
Apply economic and financial theories and concepts to discuss, formulate and evaluate macroeconomic and microeconomic policies, both at national and international level.
Synthesise, interpret and communicate information from a range of sources.
Identify and apply appropriate quantitative and qualitative methods for the interpretation of economic and financial data and present them to both specialist and non-specialist audiences.
Analyse and model data through the use of a computer package and communicate results for decision-making purposes.
---
International experience opportunities
This course is designed to be taught from a global perspective, which is of major importance because economies are interconnected and financial services organisations either trade internationally, or are impacted by what happens in the wider world.
You will study alongside students from around the world, with the opportunity to hear their perspectives and learn to work cross-culturally, in a way that can help everyone be maximally comfortable and productive.
The course offers a range of opportunities for international travel*. You could go on a field trip to visit institutions in another country or take a sandwich year to work or study overseas. You could also arrange an overseas internship in your final term.
---
A typical offer for 2022 entry:
| Requirement | What we're looking for |
| --- | --- |
| A level | BBB |
| GCSE | Minimum 5 GCSEs at A*-C including English Language and Mathematics |
| BTEC | DDM |
| IB Diploma | 27 points |
We recognise a breadth of qualifications, speak to one of our advisers today to find out how we can help you.
Are you eligible for the Fair Access Scheme?
We believe every student should have the opportunity to dream big, reach their potential and succeed, regardless of their background. Find out more about our Fair Access Scheme.
Select your region to find detailed information about entry requirements:

You can view our full list of country specific entry requirements on our Entry requirements page.
If you do not have the typical entry requirements, you may want to consider studying this course with an international foundation year. Upon successful completion our International Foundation Year - Accounting and Finance will provide you with the knowledge and skills you need to progress onto this undergraduate degree.
Alternatively, visit our International hub for further advice and guidance on finding in-country agents and representatives, joining our in-country events and how to apply.
English language requirements
IELTS: 6.0 overall (or an equivalent language test), with no component below 5.5.
If you don't meet the English language requirements, you can achieve the level you need by successfully completing a pre-sessional English programme before you start your course.
We recognise a breadth of qualifications, speak to one of our advisers today to find out how we can help you.
---
Fees and funding
2022/23 Tuition fees
| Student | Full time | Part time |
| --- | --- | --- |
| UK | £9,250 per year | Not available |
| International | £15,300 per year | Not available |
If you choose to study this course with a professional placement or study abroad year, you will need to pay a tuition fee of £1,250 to cover your academic support.
For advice and guidance on tuition fees and student loans visit our Fees and Finance page.
We offer a range of International scholarships to students all over the world. For more information, visit our International Scholarships page.
---
Bloomberg Trading Floor
Our Trading Floor has been created to reflect the environment where traders work on the London Stock Exchange. It contains Bloomberg Terminals, which provide access to real-time global financial data, which students learn how to use through teaching and simulated projects.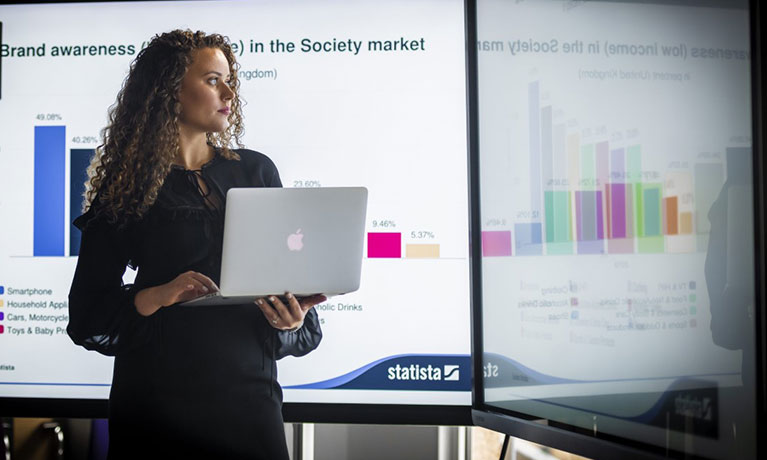 Standard & Poor Market Intelligence Suite (S&P)
The S&P Suite contains some of the same software used by Wall Street. Its databases and tools can help you track performance, identify investment ideas, and keep up with industry news and insights.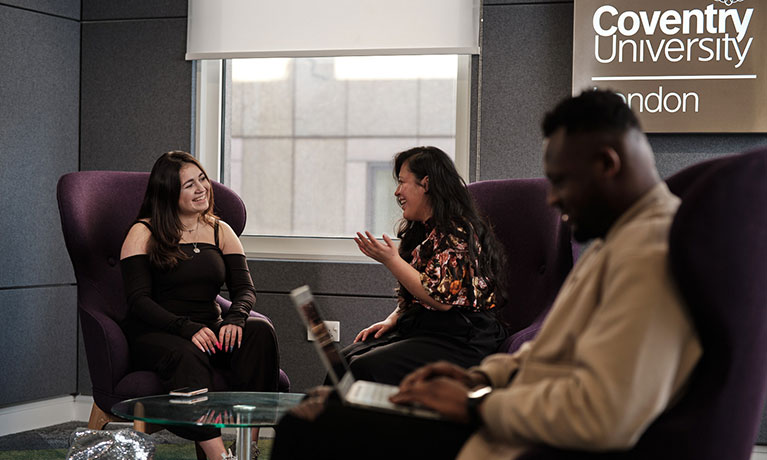 Need employability support? Our dedicated Talent Team are on hand to help. They can assist you in applying for work placements, graduate level jobs and offer skills development workshops. They also organise networking events to introduce you to potential employers and industry contacts.
---
Careers and opportunities
This course will provide you with a solid foundation to enter the banking sector, or work as an economist or financial advisor in the public, private or third sectors.
You may even wish to pursue self-employment, which our Talent Team can assist with.
---
How to apply
UK Students

Full-time students applying to start in September should apply for this course through UCAS. Part-time students should apply directly to the university. Read our application pages to find out your next steps to apply.

How to apply

---

For further support or more information about your course get in touch with us today.

International Students

Full-time and part-time students applying to start in September should apply directly to the university. Read our application pages to find out your next steps to apply.

How to apply

For further support for international applicants applying for an undergraduate degree view our International hub.
Disclaimers

Student Contract

By accepting your offer of a place and enrolling with us, a Student Contract will be formed between you and the university. A copy of the 2022/23 contract can be found here. The Contract details your rights and the obligations you will be bound by during your time as a student and contains the obligations that the university will owe to you. You should read the Contract before you accept an offer of a place and before you enrol at the university.

Tuition fees

The tuition fee for the course that is stated on the course webpage and in the prospectus for the first year of study will apply. We will review our tuition fees each year. For UK and EU students, if Parliament permit an increase in tuition fees, we may increase fees for each subsequent year of study in line with any such changes. Note that any increase is expected to be in line with inflation. Following the UK's exit from the European Union, EU students should be aware that there may be a change to UK laws following the UK's exit, this may change their student status, their eligibility to study part time, and/or their eligibility for student finance. We will act in accordance with the UK's laws in force in relation to student tuition fees and finance from time to time.

For International students the tuition fee that is stated on the course webpage and in the prospectus for the first year of study will apply. We will review our tuition fees each year. For international students, we may increase fees for each subsequent year of study but such increases will be no more than 5% above inflation.

Accreditations

The majority of our courses have been formally recognised by professional bodies, which means the courses have been reviewed and tested to ensure they reach a set standard. In some instances, studying on an accredited course can give you additional benefits such as exemptions from professional exams (subject to availability, fees may apply). Accreditations, partnerships, exemptions and memberships shall be renewed in accordance with the relevant bodies' standard review process and subject to the university maintaining the same high standards of course delivery.

Facilities

Facilities mentioned on this page may not be relevant for every course. Due to the ongoing restrictions relating to COVID-19, some facilities (including some teaching and learning spaces) and some non-academic offerings (particularly in relation to international experiences), may vary from those advertised and may have reduced availability or restrictions on their use.

Placements and study abroad opportunities

Please note that we are unable to guarantee any placement or study abroad opportunities and that all such opportunities may be subject to additional costs (e.g. travel, visas and accommodation etc.), competitive application, availability and/or meeting any applicable visa requirements. To ensure that you fully understand the requirements in this regard, please contact the International Office for further details if you are an EU or International student.

Additional costs

This course may incur additional costs associated with any field trips, placements or work experience, study abroad opportunities or any other opportunity (whether required or optional), which could include (but is not limited to), equipment, materials, bench fees, studio or facilities hire, travel, accommodation and visas).
You may also like
Coventry University London (City of London)

International Finance and Accounting BA (Hons)
Coventry University London (City of London)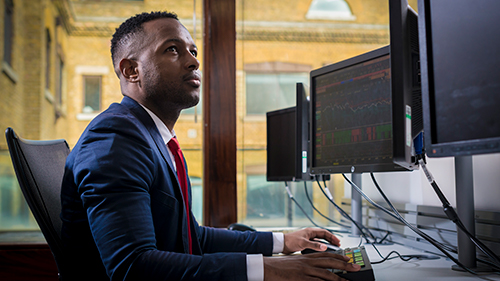 Financial Technology (FinTech) MSc
Coventry University London (City of London)

Global Financial Trading MSc
---