Global Financial Trading MSc
Study level:

Postgraduate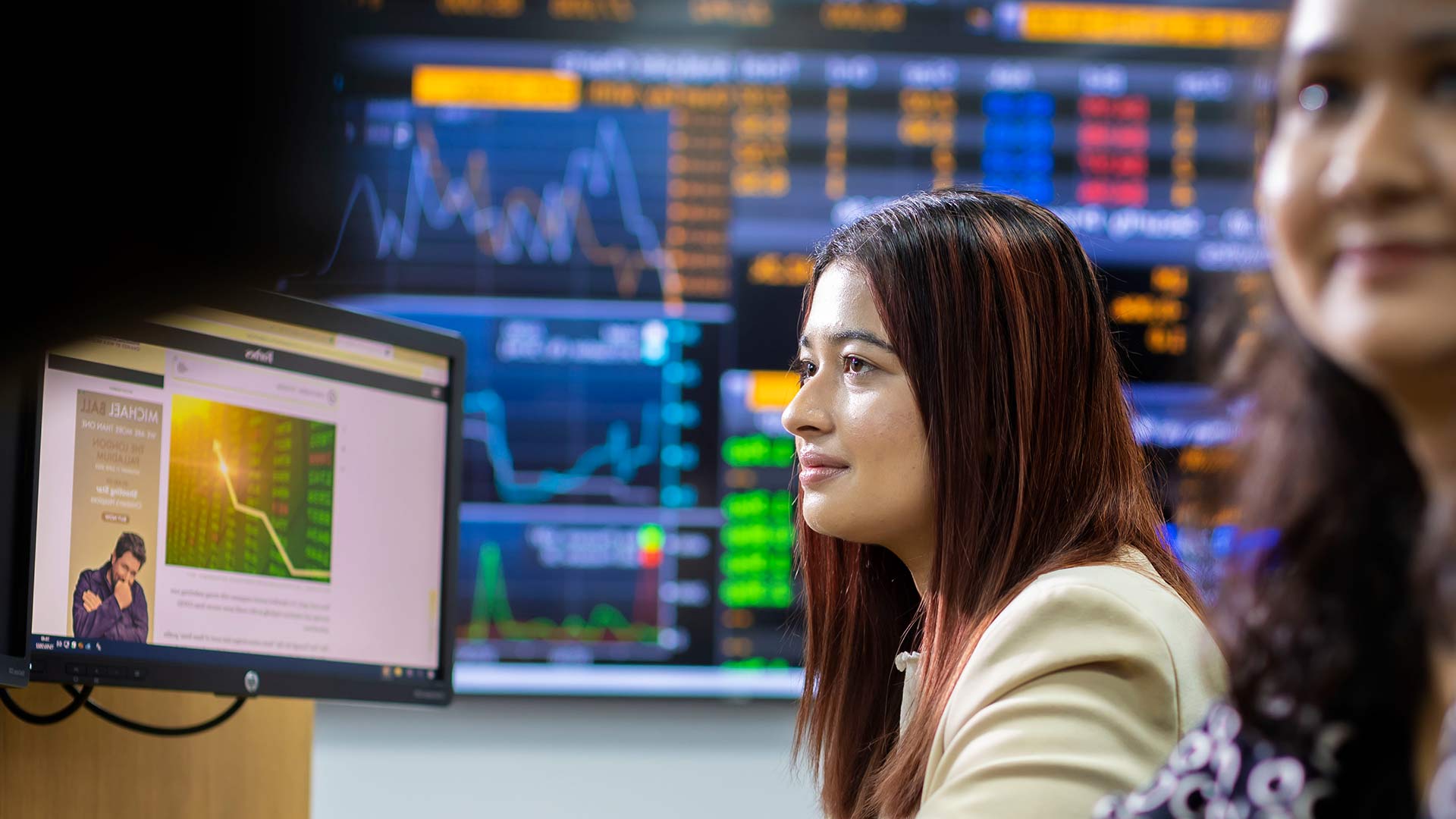 This course aims to help you explore the financial trading sector and build the quantitative and qualitative skills you need to work strategically within it.
Location
Coventry University London (City of London)
Study mode
Full-time
Part-time
Duration
1 year full-time
2 years part-time
18 months Extended Professional Practice
Course code
LONT071
LONT072 (with Extended Professional Practice)

Start date
September 2023
January 2024
---
Course overview
Trading is at the core of global financial markets, encompassing arbitrage and market-making by individual traders and proprietary trading by financial institutions.
An understanding of global economic fundamentals, market behaviour analysis, technical indicators, algorithmic trading and quantitative portfolio management is essential to be a successful trader.
Explore the main theories of economics and finance and work with economic and financial data to examine how different activities and external events affect the world
Leverage our simulated trading floor to explore global financial market behaviour, and gain practical exposure and hands-on experience in trading
This course has been developed in close collaboration with city financial traders and practitioners in this field
Our 18-month MSc Global Financial Trading with Extended Professional Practice is aimed at individuals who are looking to attain a deeper understanding of business in a very practical way2.

Global ready
An international outlook, with global opportunities

Teaching excellence
Taught by lecturers who are experts in their field

Employability
Career ready graduates, with the skills to succeed
Why you should study this course
Industry-standard technology
Traders depend on technology for research, modelling, decision support and portfolio tracking. You'll get exposure to industry-standard software4 and technical databases such as Bloomberg Terminals and S&P Capital IQ and their integration with Python, R and Excel. You are also encouraged to attain the Bloomberg Market Concepts (BMC) certificate to enhance your employability.
London location
We are at the heart of a global finance and asset management city. You will have many opportunities for access to current market participants, placements/employment and continuing personal development with financial employers2.
Industry insight
You'll be taught by highly qualified industry-experienced academics with sound finance knowledge who are qualified academically and professionally (staff are subject to change). You'll also have the opportunity to attend tailored talks by experts from academia, the City of London and the real world of finance and investment touching on various areas of finance and leadership2.
Prepare for your future
This is a professionally focused programme that has been devised in close collaboration with industry experts and tailored in line with guidance from industry experts. The course also places a strong focus on ethics and professional conduct. You'll have many opportunities to mix with employers and build your CV. Should you wish to start your own business, we offer business start-up advice and support through our Enterprise Hub.
Real-world experience
This course offers the opportunity for you to undertake an internship in different aspects of finance with reputable companies in industries attractive to students and with whom the university has existing relationships2. You also have the opportunity to apply for our 18-month MSc Global Financial Trading MSc course with Extended Professional Practice.
Immerse yourself in Coventry University London's global community and emerge as a talented, career-ready graduate with an international outlook.
The modules were the ideal balance each semester so that students like myself could comprehend and explore various subjects while working toward their absolute favourites through internships in the following semesters. My class included students from all around the world, with varying degrees of experience and a healthy competitive spirit, making class all about the worldwide experience.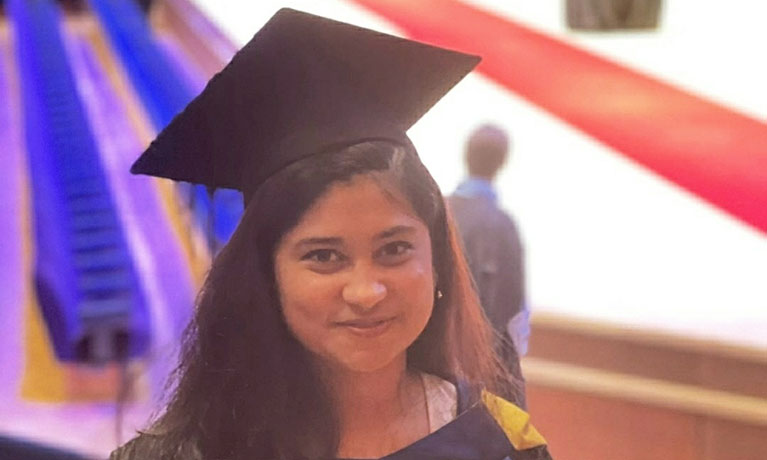 ---
What you'll study
This course aims to offer hands-on experience in the art of trading. This practical dimension is underpinned by the course's focus on global financial markets, the principles of equity trading and evaluation, bond trading and financial derivatives, stock markets in emerging economies, and proprietary trading. This course can be carried out over one academic year (full-time), or over two academic years (part-time).
Your main study themes are:
Change
The recent financial crisis has led to fundamental economic, social, technological and geo-political changes, and the emergence of new and different realities in the markets. To respond effectively, traders, managers and leaders must develop very different patterns of thinking and behaviour.
Decision support
Successful trading depends on making the right decisions at the right time – which depends, in turn, on being able to access and analyse the right information.
Managing risk
To achieve rewards, you must identify, assess, model and mitigate risk, and you must also master the various tools, including technology, to enable this.
Ethics
The recent financial crisis has also led to greater ethical scrutiny of trading to avoid a repeat of the morally dubious/illegal conduct which came to light; for example, trading sub-prime mortgages bundled into securities; trading financial instruments too complex to understand; and banks rigging interest rates in their favour.
Modules
Economics for Financial Markets - 15 credits

This module aims to enhance your knowledge in the theories, tools and methods of modern economics, together with the application of these methods to the critical analysis of economic problems. This module is also designed to introduce you to economic theory and policy.

Quantitative and Research Methods - 15 credits

This module aims to provide you with the necessary quantitative skills to pursue empirical research in accounting, finance and economics. It provides the opportunity to study and reflect upon a range of quantitative techniques, statistics inference, econometrics skills and research methodologies to interpret, evaluate and perform an empirical finance research.

Equity Markets and Analysis - 15 credits

This module aims to provide you with an exposition on equity investments and financial markets that will take you from the basic concepts, strategies, and fundamentals to a more detailed understanding of the markets, advanced strategies, and models. By the end of this module, you will have a critical understanding of stock selection, portfolio and performance management.

Fixed Income Markets and Analysis - 15 credits

This module aims to give you exposure to bond and debt management to introduce you to core bond investment theories and fundamentals, and a detailed understanding of the markets and advanced strategies. This module helps you to develop the relevant knowledge and understanding of fixed income instruments and interest rate models for those aiming for a career in fixed income.

Econometrics for Finance - 15 credits

This module aims to integrate statistical tools that are useful in conducting empirical elements of research in finance with your studies and research. It focuses on using data and econometric analysis to answer real-world questions and examine financial theory.

Algorithmic Trading - 15 credits

This module aims to provide a skill set to devise and execute powerful algorithmic trading strategies. You will learn back-testing, paper trading and finally real trading for the algorithmic strategies that you have created.

Stochastic Finance - 15 credits

This module introduces you to stochastic calculus. From this foundation, it implements probabilistic and stochastic models and introduces you to discrete-time and continuous-time stochastic processes. Stochastic models are then used to study the underlying parameters of analytical valuation models such as the Black-Scholes-Merton option pricing model and interest rate models.

Derivatives and Alternative Investment - 15 credits

This module provides the essential knowledge of derivative securities, and alternative investments which constitute the basic products and strategies used by Alternative Investment Managers within banking and investment management. This module explores, describes, and analyses the characteristics of commonly used financial derivative securities (e.g., forward and future contracts, options, and swaps) and alternative instruments which include private equity, real estate, hedge funds, commodities, and infrastructure.

Final Semester Project

Choose one of the following:

Dissertation - 60 credits

This module aims to provide you with the opportunity to undertake a substantive piece of independent research, integrating research skills development and extending your knowledge and experience to a specialist area. You may pick a topic of literature relating to the course. Alternatively, it may relate to your current/past work experience.

Internship and Consulting Project2 - 60 credits

The internship consulting project offers you the opportunity to apply for practical, meaningful and hands-on work experience to learn how to work collaboratively with others and obtain a better perspective of careers within accounting, finance and economics. This module aims to develop work-related knowledge, skills and capabilities necessary to pursue further career-related opportunities in your subject area. Your academic supervisors will guide you through the process and review your progress and provide a space for critical reflection and feedback. You will work independently with support at every stage of your academic journey, including through directed formative submissions. Altogether, you will be able to develop a meaningful project, demonstrating and applying skills attained during your studies at Coventry University London.

Simulation Project - 60 credits

This module is an action-based learning module, in which you have the opportunity to be a professional in accounting, finance and economics in a simulated business environment. You will get to make business decisions and see results (real-time) in a highly competitive environment over several rounds of simulation representing business years. The Simulation module creates a platform that provides you with real experience on your learning journey by introducing you to an environment where you actively engage in deep learning through anticipating outcomes and observing the effects of the decisions and business choices you make. This module helps you learn, reflect and refine your knowledge by actively engaging in group business review facilitated by your supervisor. This review process will help you reinforce learning from the application of theoretical framework/models/concepts.

MSc Global Financial Trading with Extended Professional Practice

This pathway includes the option to study for the MSc with Extended Professional Practice, with an extended period of internship (additional fees apply). You are expected to spend 22 weeks at one (or more) host employer or campus-based setting(s) and will have the opportunity to apply theory to practice2.

Extended Professional Practice 1 - 0 credits

This is a compulsory module on MSc courses with Extended Professional Practice. This non-credit bearing module, together with Extended Professional Practice 2 will provide students on Extended Professional Practice MSc courses with a substantive professional experience. This will take the form of either an internship with a host organisation2 or a campus-based professional experience.

Please note: It is recommended that work experience during the Extended Professional Practice 1 module should be at least 11 weeks in length and full time. Approval of work settings by the Talent Team beforehand is mandatory, to be evaluated on its own individual merit, and achievement of the professional practice's learning and development objectives. All students, regardless of internship length, must adhere to attendance monitoring requirements throughout the course.

Extended Professional Practice 2 - 0 credits

This is a compulsory module on MSc courses with Extended Professional Practice. This non-credit bearing module is a continuation of Extended Professional Practice 1, providing students on an Extended Professional Practice MSc course with a substantive professional experience. This will take the form of either a continuation of the internship2 with a host organisation, or campus-based professional experience.

Please note: It is recommended that work experience during the Extended Professional Practice 2 module should be at least 11 weeks in length and full time. Approval of work settings by the Talent Team beforehand is mandatory to be evaluated on its own individual merit, and achievement of the professional practice's learning and development objectives. All students, regardless of internship length, must adhere to attendance monitoring requirements throughout the course.

Extended Professional Practice Project - 60 credits

This is a compulsory module on MSc courses with Extended Professional Practice. This module aims to integrate theory and practice either through undertaking an Extended Professional Practice or campus-based project in an area relevant to the subject being studied. This will have involved you working on an organisational issue either within a host organisation2 or on campus addressing a project brief, as part of the Extended Professional Practice modules 1 and 2.
We regularly review our course content, to make it relevant and current for the benefit of our students. For these reasons, course modules may be updated.
Placement experiences
Our strong global business connections provide students with access to real-life work experience, so you can put your skills into practice and make connections in the world of work.
---
How you'll learn
Although your studies will be underpinned by solid academic theory, this course has been designed to provide every opportunity to apply what you've learned to real business contexts.
Teaching methods may include live classes, textbooks, workshops, debates, case studies, consultancy projects, simulations, and online collaborations.
You'll have opportunities to enjoy field trips, tours, guest lectures and visits to businesses and institutions in the UK and overseas2. For example, you might visit the Bank of England, the London Stock Exchange – or even Wall Street.
Make the most of extra free self-learning resources such as BMC - a library of e-learning courses. To earn the BMC certificate, you must complete all online learning resources covering financial markets and familiarise yourself with over 100 Bloomberg terminal functions (around 8 hours).
Continue your learning outside the classroom by joining one of our student union societies such as the Accounting, Finance and Economics Society or the Banking and Finance Society.
You could also take part in our High Flyers programme (subject to availability) to help you develop the personal and professional skills necessary to thrive in a rapidly changing world, through a suite of extra curricula, non-course-specific workshops.
This course can be offered on a part-time basis. While we would like to give you all the information about our part-time offering here, it is tailored for each course each year depending on the number of part-time applicants. Therefore, part-time teaching arrangements vary. Please contact registry.london@coventry.ac.uk for more information about studying this course part-time.
---
Teaching contact hours
You will typically receive around 12 hours of contact teaching per week. The contact hours may be made up of a combination of face-to-face teaching, individual and group tutorials, and online classes and tutorials. In addition, you will be expected to undertake 21 hours of self-directed studying and revising in your own time each week, which may include, for example, guided study using hand-outs and online activities.
As an innovative and enterprising institution, the university may seek to utilise emerging technologies within student experience. For all courses (whether on-campus, blended, or distance learning), the university may deliver certain contact hours and assessments via online technologies and methods.
In response to the COVID-19 pandemic, we are prepared for courses due to start in or after the 2023/24 academic year to be delivered in a variety of forms. The form of delivery will be determined in accordance with government and public health guidance. Whether on campus or online, our key priority is staff and student safety.
---
Assessment
Assessment methods may include:
Formal examinations
Phase tests
Essays
Group work
Presentations
Reports
Projects
Coursework
Exams
Individual assignments
The Coventry University Group assessment strategy ensures that our courses are fairly assessed and allows us to monitor student progression towards achieving the intended learning outcomes.
---
International experience opportunities
This course takes a globalised approach to the curriculum, placing your learning in the context of international challenges, opportunities and regulatory frameworks. It will prepare you for working globally, whether overseas, or for a multi-national, or for a firm which trades internationally. You will have the opportunity for an international field trip2, and you could also arrange to do either a consultancy project or an internship (as part of your final major project) overseas. You may benefit from studying alongside a truly international cohort of students, learning from the perspectives they bring while developing your own ability to work cross-culturally.
Please note that all international experience opportunities may be subject to additional costs, competitive application, availability and meeting applicable visa and travel requirements are therefore not guaranteed2.
---
Entry requirements
Typical offer for 2023/24 entry.
An honours undergraduate degree (minimum 2:2) in Accounting, Finance, Economics or any other area with a strong quantitative background or equivalent is required.
Other applications, where the entry requirements have not been met but professional qualifications (equivalent to level 6) can be evidenced, will be considered on a case-by-case basis. Finance related work experience in private, public or third sectors (a minimum of two years would be desirable) will be considered on a case-by-case basis.
We recognise a breadth of qualifications, speak to one of our advisers today to find out how we can help you.
Select your region to find detailed information about entry requirements:
You can view our full list of country specific entry requirements on our Entry requirements page.
If you do not have the typical entry requirements, you may want to consider studying this course with the International Pathways Programme. Upon successful completion our International Pre-Master's - Business will provide you with the knowledge and skills you need to progress onto this postgraduate degree.
Alternatively, visit our International hub for further advice and guidance on finding in-country agents and representatives, joining our in-country events and how to apply.
Typical entry requirements
The course is subject to the Coventry University London's admission procedures and access policies. To be accepted for the course students must normally possess:
2:2 classification UK bachelor's degree or equivalent
Acceptable subjects: a wide range of subjects accepted in economics, accounting and economics, finance, and engineering
Required module areas: evidence of quantitative study e.g., accounting, economics, finance, maths, management sciences or engineering.
Other subjects considered if quantitative ability can be demonstrated.
It is recognised that some applicants may possess more than one of the above. Students with strong quantitative background through science, technology, engineering and mathematics (STEM) are particularly encouraged to apply.
English language requirements
IELTS: This course requires IELTS of 6.5 overall, with at least 5.5 in each component area. Pre-sessional English is available if required.
If you don't meet the English language requirements, you can achieve the level you need by successfully completing a pre-sessional English programme before you start your course.
For more information on our approved English language tests visit our English language requirements page.
---
Fees and funding
2023/24 tuition fees.
Student
Full-time
Part-time
UK, Ireland*, Channel Islands or Isle of Man
£15,400 | £21,250 (extended prof. practice)
Request fee information
EU
£15,400 | £21,250 (extended prof. practice) per year with EU support bursary**
£20,050 | £21,250 (extended prof. practice) per year without EU support bursary**
Not available
International
£20,050 | £21,250 (extended prof. practice)
Not available
For advice and guidance on tuition fees3 and student loans visit our Fees and Finance page.
We offer a range of International scholarships to students all over the world. For more information, visit our International Scholarships page.
Tuition fees cover the cost of your teaching, assessments, facilities and support services. There may be additional costs not covered by this fee such as accommodation and living costs, recommended reading books, stationery, printing and re-assessments should you need them.
The following are additional costs not included in the tuition fees:
Any optional overseas field trips or visits: £400+ per trip.
Any costs associated with securing, attending or completing a placement (whether in the UK or abroad).
*Irish student fees
The rights of Irish residents to study in the UK are preserved under the Common Travel Area arrangement. If you are an Irish student and meet the residency criteria, you can study in England, pay the same level of tuition fees as English students and utilise the Tuition Fee Loan.
**EU support bursary
Following the UK's exit from the European Union, we are offering financial support to all eligible EU students who wish to study an undergraduate or a postgraduate degree with us full-time. This bursary will be used to offset the cost of your tuition fees to bring them in-line with that of UK students. Students studying a Degree with a Foundation Year with us are not eligible for the bursary.
How do you know if you need to pay UK or international tuition fees?

We carry out an initial fee status assessment based on the information you provide in your application. Your fee status determines your tuition fees, and what financial support and scholarships may be available to you. The rules about who pays UK (home) or international (overseas) fees for higher education courses in England are set by the government's Department for Education. The regulations identify all the different categories of student who can insist on paying the home rate. The regulations can be difficult to understand, so the UK Council for International Student Affairs (UKCISA) has provided fee status guidance to help you identify whether you are eligible to pay the home or overseas rate.

If you meet all the criteria required by any one category, including any residence requirements, your institution must charge you the home rate. You only need to find one category that you fit into.
---
Facilities
Our MSc Global Financial Trading students have access to a wide range of facilities4 to help them become proficient with some of the leading technology in the financial industry, and prepare for the world of work.
Take a virtual tour of our campus to explore all of the facilities available to you4.
Bloomberg Trading Floor
Our Trading Floor has been created to reflect the environment where traders work on the London Stock Exchange. It contains Bloomberg Terminals, which provide access to real-time global financial data, which students learn how to use through teaching and simulated projects.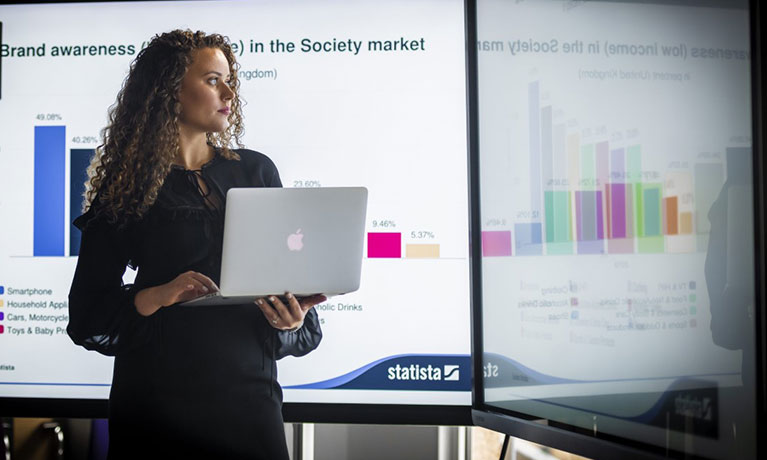 Standard & Poor Market Intelligence Suite (S&P)
The S&P Suite contains some of the same software used by Wall Street. Its databases and tools can help you track performance, identify investment ideas, and keep up with industry news and insights.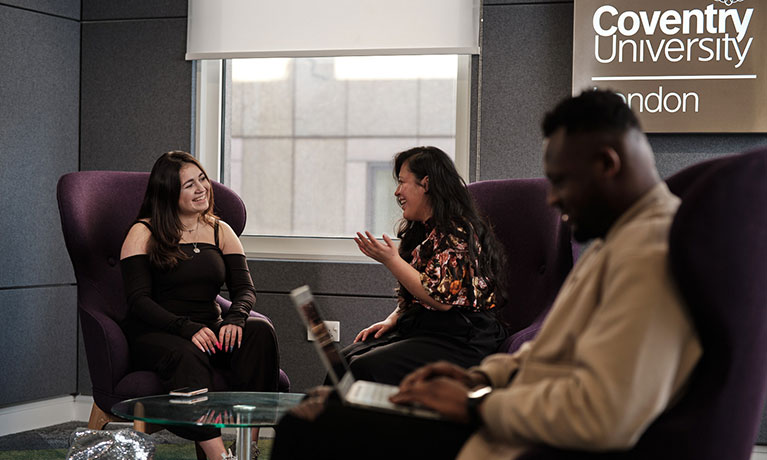 Need employability support? Our dedicated Talent Team are on hand to help. They can assist you in applying for work placements, graduate-level jobs and offer skills development workshops. They also organise networking events to introduce you to potential employers and industry contacts.
---
Careers and opportunities
On successful completion of this course, you will be able to:
Demonstrate the ability, knowledge, and skills to be a competent trader, analyst, risk manager, banking professional, financial engineer, and effective leader of international organisations
Understand the core business, financial disciplines, and methods of working in the financial sector, and be able to apply these in practical contexts
Enhance your analysis, strategic approaches, and communication skills to meet analytical and leadership challenges
Appraise the current and future environments, and develop a competitive, strategic response
Define, investigate, analyse, evaluate, and respond to tactical and strategic issues of financial services organisations
Adopt an analytical and creative approach to problem-solving through independent judgment and critical self-awareness, working as individuals or as part of a team
Communicate ideas clearly, demonstrating a capacity for logical and coherent thinking
Manage your own learning and self-development and use a range of personal skills and competencies that will enable you to operate effectively in your industry.
Typical career routes for graduates from this course could include (but are not limited to): algorithmic trading, investment, and credit analysts; risk management; portfolio managers; financial analysts; corporate financiers; asset management; trading and brokerage; working for international financial and government institutions and academia, including further PhD study.
Where our graduates work
Previous graduates have gone on to work at Citibank, IBM, in investment management, trading houses, or have gone on to study for a PhD in financial computing.
I applied for this course because I wanted to have a worldwide perspective on the financial sector. Over the last 1.5 years, I've learned more about myself and focused down my areas of interest. I worked two separate internships during the internship term in order to figure out what was right for me and what wasn't. This helped me prepare for the job opportunities I'm currently pursuing.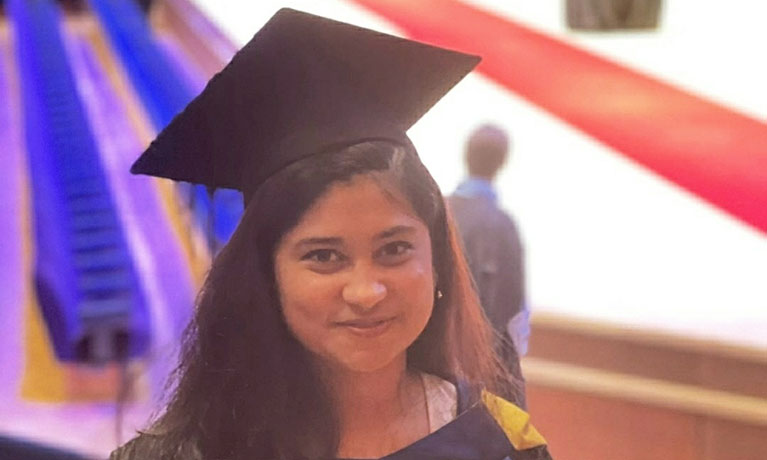 Student experiences
Our students are at the heart of everything we do here at Coventry University London. Hear about Hitanshu, Shaikh, Amrin, Hani and Philippine's experiences of studying with us in the City of London.
---
How to apply
UK students

To apply to study for a postgraduate course at Coventry University London, you can apply online.

---

For further support or more information about your course get in touch with us today.

International students

Students applying to start in September should apply directly to the university. Read our application pages to find out your next steps to apply.

How to apply

For further support for international applicants applying for an postgraduate degree view our International hub.

---

Get in touch with us today for further advice and guidance.
Disclaimers

Coventry University together with Coventry University London Campus, CU Coventry, CU London, CU Scarborough and Coventry University Online come together to form part of the Coventry University Group (the "University") with all degrees awarded by Coventry University.

1Accreditations

The majority of our courses have been formally recognised by professional bodies, which means the courses have been reviewed and tested to ensure they reach a set standard. In some instances, studying on an accredited course can give you additional benefits such as exemptions from professional exams (subject to availability, fees may apply). Accreditations, partnerships, exemptions and memberships shall be renewed in accordance with the relevant bodies' standard review process and subject to the university maintaining the same high standards of course delivery.

2UK and international opportunities

Please note that we are unable to guarantee any UK or International opportunities (whether required or optional) such as internships, work experience, field trips, conferences, placements or study abroad opportunities and that all such opportunities may be subject to additional costs (which could include, but is not limited to, equipment, materials, bench fees, studio or facilities hire, travel, accommodation and visas), competitive application, availability and/or meeting any applicable travel COVID and visa requirements. To ensure that you fully understand the visa requirements, please contact the International Office.

3Tuition fees

The University will charge the tuition fees that are stated in the above table for the first Academic Year of study. The University will review tuition fees each year. For UK (home), if Parliament permit an increase in tuition fees, the University may increase fees for each subsequent year of study in line with any such changes. Note that any increase is expected to be in line with inflation.

For International Students, we may increase fees each year but such increases will be no more than 5% above inflation. If you defer your course start date or have to extend your studies beyond the normal duration of the course (e.g. to repeat a year or resit examinations) the University reserves the right to charge you fees at a higher rate and/or in accordance with any legislative changes during the additional period of study.

4Facilities

Due to COVID-19, some facilities (including some teaching and learning spaces) and some non-academic offerings (particularly in relation to international experiences), may vary from those advertised and may have reduced availability or restrictions on their use.

Student Contract

By accepting your offer of a place and enrolling with us, a Student Contract will be formed between you and the university. A copy of the 2023/24 contract can be found here. The Contract details your rights and the obligations you will be bound by during your time as a student and contains the obligations that the university will owe to you. You should read the Contract before you accept an offer of a place and before you enrol at the university.
---