Clearing 2019
Clearing places available on this course
Limited places are available on some of our courses* with the following tariffs: HNC= 32pts, HND= 40pts, degree= 48pts (*excludes Nursing/Design courses). Contact us to discuss your options:
---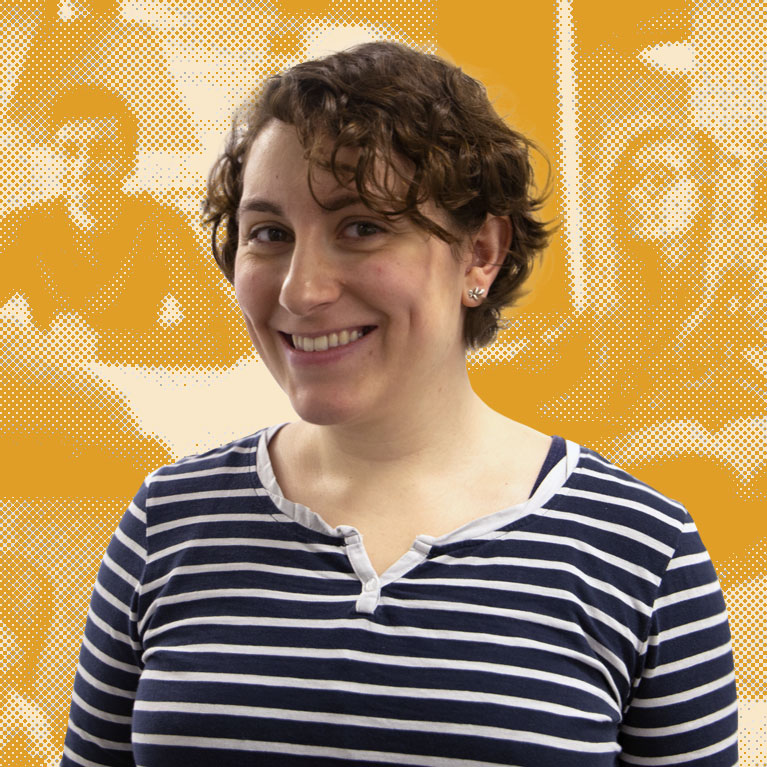 Rise above
Not having end of year exams is incredible because you can focus on what you are doing. The module structure means you can study one topic, do one assignment and have a practical approach.
Franziska Poschl, Business Management & Leadership BA (Hons)
Course code:
L512 - BA (Hons)
L511 - HND
L513 - HNC
Study options:
3 year - Degree
2 year - HND
1 year - HNC
Location:
Starting:
September 2019
November 2019
January 2020
March 2020
April 2020
June 2020
Fees:
---
Get in touch
For questions regarding study and admissions please contact us:
The Health and Social Care BA (Hons) degree is composed of theoretical and practical learning modules that underpin the core concepts of health care. The content taught is relevant to both current health care practice and the changing context of health care delivery, while reinforcing the impact of care delivery on patients, their families, carers and the wider health care sector.
The aim of this course is to supply knowledgeable, enthusiastic and skilled individuals for employment and to support the delivery of health and social care within the NHS, Local Authority Services, private health provision, and third sector services.
Why CU London
We offer a style of education which is flexible and designed to fit around your life, allowing you to benefit from a modern, forward-thinking higher education institution, reinforced by the quality and reputation of Coventry University. We aim to provide career-focused courses, wherever possible, coupled with placement opportunities to help prepare you for the world of work. We are dedicated to making higher education accessible and enjoyable to everyone, so we keep our fees low and made it a policy to cover one module at a time, allowing you to become a specialist in each topic before moving onto the next.
Employability
Dedicated Careers & Employability department who will assist you in finding employment
Top Quality Courses
Taught by industry professionals, awarded by Coventry University
No End of Year Exams
Our modern teaching techniques mean no last-minute cramming and less stress
Professional Recognition
Specific courses contain additional industry recognised qualifications from awarding bodies
This degree aims to equip you with specialist knowledge of the fundamental concepts and processes used in the deployment of health and social care in communities.
The course covers a broad range of subjects from contemporary advances in health and care social policy, to the challenges of successfully integrating health promotion into everyday practice.
Modules
Overview
This year, you'll examine the skills, behaviours and techniques of a reflective practitioner and define safe and effective practice in health and social care. You will also become confident in the fundamentals of collaborative working within the sector, with solid knowledge of services, roles and responsibilities of practitioners. Students who complete year one are eligible for a Higher National Certificate (HNC) in Health & Social Care.
Modules
You will be introduced to the concepts of enablement, self-care and self-management. You'll also begin to understand the role of the health and social care worker in the delivery of safe and effective practice. Underpinning this module is the importance of effective interpersonal communication and how this impacts working within in a team and with service users.

Managing expectations is a key component of safe and effective practice. In this module, you will cover risk management and the complex nature of safeguarding whilst working with vulnerable adults. You will identify lines of reporting for safeguarding issues and the challenges this often presents in health and social care.

This module aims to explore the concepts of working with different professionals to effectively manage health and social care. The principles of collaboration will be explored, along with the benefits and barriers to multi-disciplinary and multi-agency approaches to health and social care delivery.

This module encourages development towards becoming a reflective practitioner, who can appreciate the importance of your personal role in the delivery of safe, effective, evidence based care. Concepts of decision making, thinking critically, processes of reasoning and collaborative action are explored. You will also explore your own personal values and principles using a reflective model.
Overview
Working at an advanced level, you will explore life stages and development, critically analysing social and cultural influences on an individual's health and wellbeing, discussing methods of improvement and promotion. Students who complete year two are eligible for a Higher National Diploma (HND) in Health & Social Care.
Modules
This module focuses on how to support individuals with self-care through health promotion models. You will assess the challenges in health and social care and explore social and cultural influences on individuals' health and social wellbeing.

This module develops knowledge and understanding of social policy, communities and mental health through the integration of theory and practice. You will define the role of the health and social care professional while engaging with key legislation in relation to the care of clients with mental health conditions.

Engaging with relevant theories, you will focus on how health can be promoted and maintained at each life stage. This application of theory to practice will be encapsulated within the assessment strategy, as you deliver a presentation and critically examine challenges to health status and the role of health care professionals.

This module will develop your understanding of research methods, both quantitative and qualitative. You will be introduced to ethical issues surrounding practitioner based research, including positionality and researching practice in health and social care settings.
Overview
Sandwich and placement years give you the opportunity to gain further insight into the industry or career you are seeking to follow. This enables you to contextualise the theoretical models and concepts discussed in the classroom in the work place. You can also choose to take an optional year abroad between the second and third year of study. If you decide to take advantage of a placement or sandwich year, this version of the degree will help to increase your employment prospects by acquiring skills and gaining an understanding of what employers expect of graduates.
Overview
In the final year, you will work at a highly proficient and skilful level, engaging critically with the principles and evolvement of local, national and international perspectives on health and social care. You will research, compile and integrate project relevant knowledge from a variety of sources, demonstrating self-management skills and competence in your chosen subject area. Professional skills are refined this final year, preparing you for further advancement down your chosen career path. Students who complete the final year are awarded a BA (Hons) degree in Health & Social Care.
Modules
This module aims to develop an understanding of the complexities of providing contemporary health and social care within the community setting. Alongside this, you will explore the impact of the local, national and international public health agenda. By the end of this module, you will have a solid understanding of the impact of epidemiology upon local health and social care practice.

You will gain skills and knowledge required to better assess the health status of populations. Using a range of epidemiological methods, you'll consider ethical issues in epidemiological research and sampling techniques, while developing the skills needed to plan, research and implement health and social care services.

Throughout this module, you will perform a critical analysis of international perspectives on health and social care. Exploring integrated service models, you'll cover global health and social care issues and approaches while identifying factors that influence the status of populations.

In this final module, you are required to work autonomously and demonstrate your awareness of health and safety issues, ethical considerations and time management skills. You'll collate knowledge gained throughout the programme and put together focused, secondary research on a related subject of your choice.
15th
Coventry University is ranked 15th in the UK in the Guardian University Guide 2020. CU London is part of the Coventry University Group.
Facilities
You'll be based in the spacious Civic Centre building, which provides an outstanding learning environment. You will have access to our Library & Learning Services, fully equipped seminar rooms and impressive IT suites.
Staff
This course has been developed and is taught by practising professionals and industry experts. Our academics bring a wealth of expertise to the classroom with many continuing to undertake research and other projects alongside teaching, meaning our students gain a well-rounded and relevant teaching experience.
Practical Experience
Throughout your studies, you will find that the course is underpinned with practical elements.
Your main study themes are:
Key Influences in the Health and Social Care Sector: You will have a solid understanding of the roles, responsibilities and necessary skills required for practitioners working in the sector. You will know key influences on service delivery and care planning, such as legislation, partnerships and values that affect the provision of these services.
Academic and Professional Skills for Health & Social Care: Throughout this programme, you will develop the required academic and professional skills needed to operate successfully within the health and social sector. This includes but is not limited to research, development and innovation skills, communication, interpersonal, teamwork and leadership skills.
Social Care Perspectives: This course examines the provision of social care and how it is changing to meet the needs of people within the economic constraints and demographic changes in contemporary society. The study of sociological theories will enable you to develop a critical awareness of the influence of society and social factors on the life chances of individuals and groups in society.
The learning outcomes of modules, assignments and projects will be clearly stated. Your work will be marked according to how well you achieve these learning outcomes and your final feedback will refer to each outcome, as well as providing an overall percentage grade.
Assessment methods vary and include, practical class and project performance, written practical reports, project thesis, oral presentations, tutorial tasks and assessments which take place at the end of each six-week block.
Full-time students
Our courses run in six-week blocks and we offer up to six of these each calendar year. Normally you will study four blocks per year.
As a full-time student a standard learning block will include 21 hours each week, in the form of seminars and classes, practical work and tutorials.
Students will also be expected to spend time on independent and self-directed study in the form of further reading/research and assignments. All study is guided so you'll have plenty of support.
A tutorial programme runs throughout the duration of the course, providing students with the opportunity to enhance academic, personal and professional development. Students will work with academic tutors to set targets and goals and reflect on their academic performance, while having the chance to gain new skills and knowledge to support their academic performance and personal development.
Class groups are kept low. This way, students can take advantage of small numbers to increase contact time with lecturers.
Clearing places available on this course
See if you have enough points (UCAS tariff 2019)
Don't know your points total? Work it out
Additional requirements may apply
Tuition Fees
We pride ourselves on offering competitive tuition fees which we review on an annual basis. Course fees are calculated on the basis of what it costs to teach each course and we aim for total financial transparency.
Fees & Funding

Full-time
For the academic year 2019/20, each six-week block will cost £1,875. A full academic year is made up of four of these blocks, so this means that a normal full-time year is £7,500. This covers some of your learning materials, access to the CU London Library & Learning Services, all your classes and online tutorials.
Funding
As a full-time or part-time student resident in the UK or EU, you can apply for a loan to cover the cost of your tuition fees at CU London from Student Finance England.
Career prospects
With specialist, vocational skills and knowledge of the health sector, graduates form our Health and Social Care BA (Hons) Degree have a range of rewarding career paths to progress onto. Specialist roles include Care Worker, Social Worker, Community Support Worker, Occupational Therapist and End of Life Carer.
Disclaimer
The University will charge the tuition fees that are stated on the course webpage and in the prospectus for the first year of study. The University will review tuition fees each year. For UK and EU students, if Parliament permit an increase in tuition fees, the University may increase fees for each subsequent year of study in line with any such changes. Note that any increase for UK and EU Students is expected to be in line with inflation.