HE Short Course - Healthcare and Professional Skills
Study level:

CPD/Short courses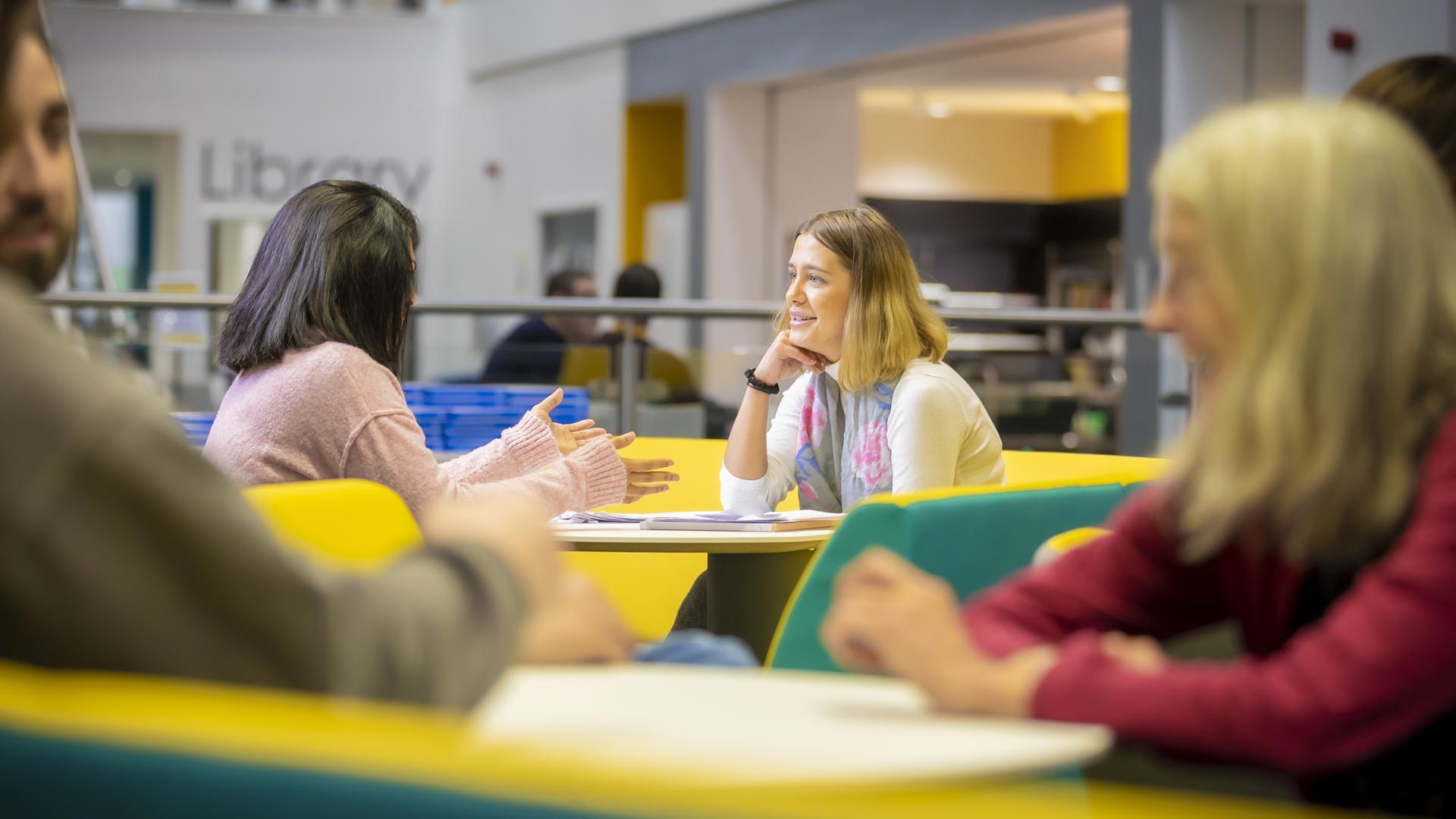 The course examines the importance of the professional values, standards and working practices required to support person-centred care. It will equip students with the skills to acquire new knowledge that can be applied in and across the sector.
Location
CU Coventry (Coventry)
Study mode
Online/Blended
Duration
Up to 1 year part-time
Fees
£1,975 (Mar, May 2023). TBC (Sept, Oct 2023, Jan, Mar 2024)
Start date
September 2023
November 2023
January 2024
March 2024
April 2024
June 2024
Course overview
This online short course is designed to prepare learners for a career in social care or healthcare. The module consists of 5 units that are based upon the core principles necessary for working within the Health and Social Care sector and has been developed in conjunction with key health and social care stakeholders. Whilst there is no qualification associated with the framework, it has been developed in line with the FHEQ Level 4 descriptors as outlined by the QAA.
The course examines the importance of the professional values, standards and working practices required to support person-centred care. It will equip students with the skills to acquire new knowledge that can be applied in and across the sector.
This course also examines the central importance of effective communication and inclusive practice and its importance for good service delivery across a range of service users and groups in diverse contexts, enabling students to develop an understanding of communication and inclusivity.
Why you should study this course
Students will look to develop practical skills for academic success, including paraphrasing, APA 7th referencing, source location and application of theory. Students will also seek to gain an understanding of the importance of reflection and continuous personal development as they continue their learning and professional journey. By studying online you will have the flexibility to work around your existing work and life commitments.

This online HE Short Course is being delivered in collaboration with the online education provider The Skills Network.The Skills Network currently provides distance learning courses through a cloud-based learning platform EQUAL
Course detail
Unit 1: Academic skills This unit has been developed in order to help students succeed, regardless of whether they are just beginning an academic journey or for those that already excel as a student. This unit will take you through some of the essential skills required to succeed in both your higher education journey and in professional practice.
Unit 2: Professional practice and occupational standards. This unit will examine the issues impacting upon professional practice and give an understanding of the regulatory standards within the health professions.
Unit 3: Communication This unit will give students an opportunity to explore the complexity associated with effective communication. You will analyse a range of communication methods, systems, and contexts, while critically reflecting on your own communication skills and ability to work with diverse individuals and communities.
Unit 4: Values and qualities This unit will give students the opportunity to explore the importance of equality, diversity and inclusion in health and social care settings.
Unit 5: Reflection and Evidence-Informed Practice This unit will give students an opportunity to explore the importance of reflection as a concept, and the need for evidence based practice in the delivery of health and social care.
How you'll learn
This course is 100% online learning based on The Skills Network platform Equal
Students will need to spend approximately 400 hours studying and completing assessments over 6 or 12 weeks.
Students will study this module in a part-time mode which will span across one or two, CU Group blocks. As such, there will be up to five possible entry points for students throughout the academic year.
Assessment
Students are required to keep an online reflective portfolio (2500-3000 words total) documenting their competencies on a range of skills throughout the module.
At the end of each unit students will draw on the module learning so far to answer the question (s) posed. Each entry will be approximately 500 words in length.
Job ready
This short course has been designed to be highly transferable, attractive to employers and flexible for learners who are not, or perceive themselves not to be in a position to access the 'traditional' HE offer. The skills and the learning outcomes achieved will prepare learners for their chosen pathways; the principles can be applied to developing in the healthcare sector or continuation of level 4 study.
Once you have successfully completed this course you should be able to meet the following learning outcomes;
Demonstrate an understanding and application of academic writing skills appropriate for use in higher education and professional practice
Examine the issues impacting upon professional practice, and understand the regulatory standards within the health professions
Discuss factors that influence communication, and outline methods of promoting effective communication used to overcome such barriers and enable equality, diversity and inclusion
Explore values and behaviours required to support person-centred care
Develop an understanding of the role of evidence informed practice and critical reflection
Further study
There are a number of progression pathways into higher education available at CU Coventry.
The following courses available as either part-time or full-time study;
Foundation Nursing and Allied Health Professionals
Foundation Year Applied Biosciences
Foundation Year Health Education & Wellbeing
Health & Wellbeing Practice HNC/HND/BA
Public Health & Community Studies HNC/HND/BA
Early Childhood Development & Learning HNC/HND/BA
The following are taught as full-time only;
Access to Health & Human Sciences
Access Course in Nursing
Access Course in Social Science
Entry requirements
At CU Group we are committed to recognising achievements in the context of which they were achieved as we understand that barriers may make it more challenging for some applicants to achieve course entry requirements. We aim to reduce the barriers that may be preventing access to higher education by looking beyond the grades that applicants have achieved or expect to achieve.
Potential applicants will be either working in, or aspiring to, work within the Health and Social Care sector. The minimum entry requirements to this course are that candidates should normally possess one of the following: A minimum of 64 UCAS tariff points, including two full A-Levels or equivalent for an HNC. BTEC National Certificate or Diploma (equivalent points to those noted above) in a relevant subject. Appropriate Foundation/Access qualification where the standard achieved is deemed equivalent to the above.
Candidates will be expected to have passed maths and English language GCSE with minimum grade 4 and hold a minimum of 5 GCSEs in total (level 2 alternatives such as functional skills are accepted).
Tuition Fees
Students may be able to borrow money to help pay for the course tuition fees once accepted onto an eligible Higher Education (HE) Short Course.
You may be eligible to apply for a Tuition Fee Loan that would be paid directly to Coventry University Group 2 weeks after your course starts and your attendance has been confirmed. Eligibility for a HE Short Course Loan depends on your course, nationality or residency status. Loan eligibility does not depend on your previous study or current qualifications held. You may get funding for a 30-credit short course up to a maximum amount of £2,310. You do not have to borrow the full cost of your course, you can pay for some of it yourself.
You will need to repay any loan you borrow. You will only start repaying your loan once you earn over a certain amount. The size of your monthly repayments will depend on how much you earn, not what you owe.
Please note that there is no loan available to support with your living costs when studying a HE Short Course.
For full details and guidance on HE Short Course Loans, Repayment Plan 2 and How to Apply, please visit www.gov.uk/guidance/higher-education-short-course-loans
Disclaimers

Tuition fees

CU Coventry will charge the tuition fees that are stated in the above table for the first Academic Year of study. CU Coventry will review tuition fees each year. For Home Students, if Parliament permit an increase in tuition fees, CU Coventry may increase fees for each subsequent year of study in line with any such changes. Note that any increase is expected to be in line with inflation.

Student Contract

By accepting your offer of a place and enrolling with us, a Student Contract will be formed between you and CU Coventry. A copy of the 2022/23 Contract can be found here. The Contract details your rights and the obligations you will be bound by during your time as a student and contains the obligations that CU Coventry will owe to you. You should read the Contract before you accept an offer of a place and before you enrol at CU Coventry.