Applied Psychology BSc (Hons)
Study level:

Undergraduate
HNC/HND courses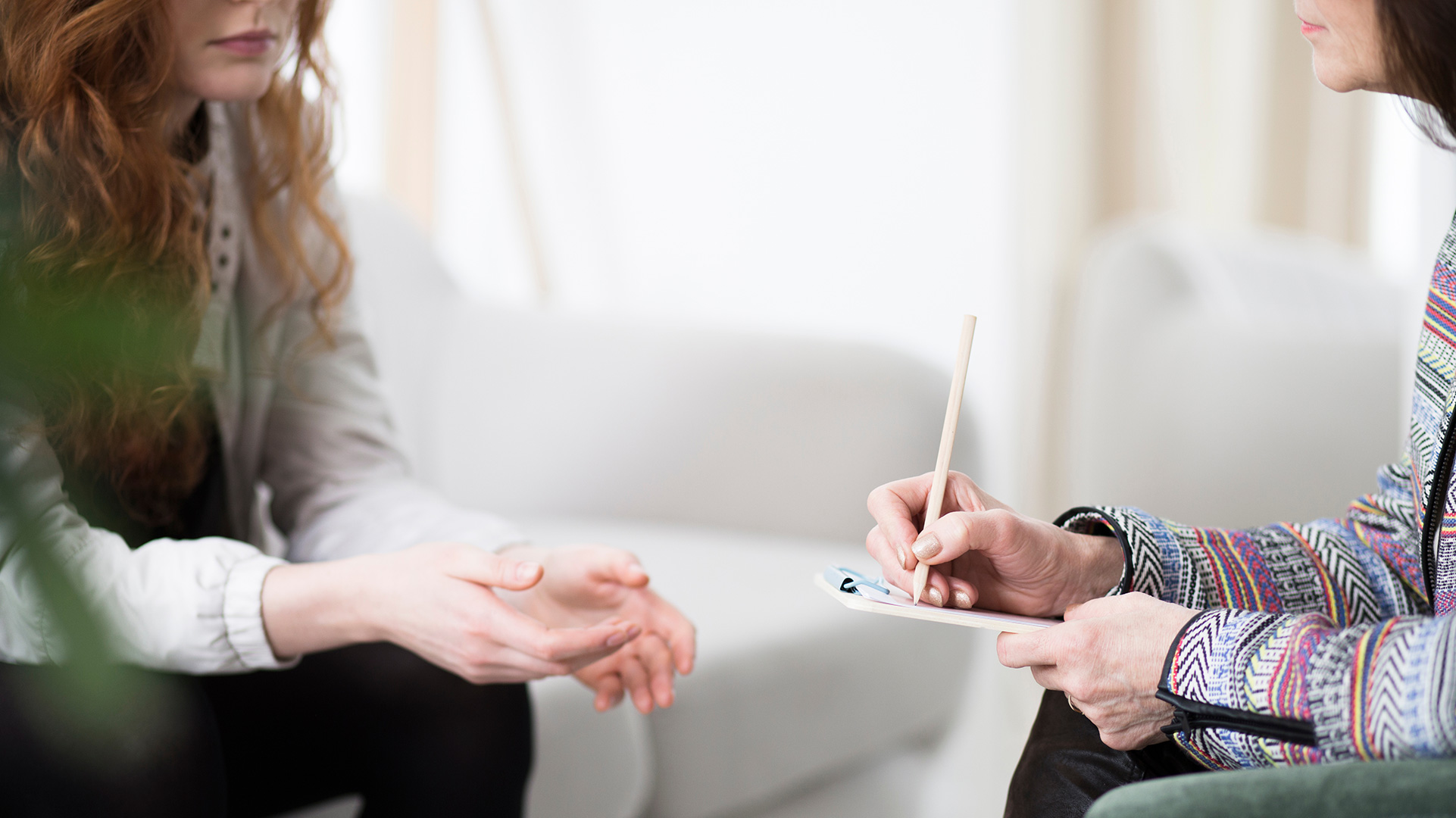 Psychology is the study of the mind and human behaviour. Applied psychology places particular emphasis on its application in real-life and clinical contexts.
Location
CU Scarborough (Scarborough)
Duration
3 year - Degree
2 year - HND
1 year - HNC
Course code
C810 / C811 / C812

Start date
September 2023
November 2023
January 2024
March 2024
The information on this page is for 2022-23 entry and should be used as guidance for 2023-24 entry. Please keep checking back on this course page to see our latest updates.
---
Course overview
Vocational modules allow you to understand how the key theories of psychology are applied in the professional context, and the course explores the use of psychology in areas such as health, education, sport, forensic, clinical and the law.
This allows you to learn about psychology in practice from different perspectives. The opportunities to gain real world exposure will also be developed across the course through engagement with a variety of psychologists from different fields.
Why CU Scarborough
We offer a style of education which is flexible and designed to fit around your life, allowing you to benefit from a modern, forward-thinking higher education institution, reinforced by the quality and reputation of Coventry University. We aim to provide career-focused courses, wherever possible, coupled with placement opportunities to help prepare you for the world of work. We are dedicated to making higher education accessible and enjoyable to everyone, so we keep our fees low and most of our courses cover one module at a time, allowing you to become a specialist in each topic before moving onto the next.
Accreditation & Professional Recognition
This course is accredited and recognised by the following bodies:

The British Psychological Society
This degree programme is accredited by the British Psychological Society, meaning it meets the high quality standards required for education and training. Completion of this programme offers Graduates a clear route to Society membership and the full range of benefits for professional development: services, publications, conferences, as well as networking and training opportunities.
---
How can we help?
Chat with an advisor now or leave a message and we'll get back to you as soon as we can.
Chat now
Leave a message
---
What you'll study
Applied psychology is the study of the mind and human behaviour with a particular emphasis on its application in real-life and clinical contexts.
This course aims to provide you with an understanding of the disciplines found within psychology and an awareness of how these are used when working with clients. The core areas of psychology are incorporated at the appropriate levels, as stipulated by the British Psychological Society (BPS), so that you learn about the historical and philosophical contexts as well as the developmental, social, biological, cognitive and research methodologies in this field.
The first year introduces you to the fundamentals of psychology and its professional application, covering important theoretical and historical issues within the subject as well as notions of the self and identity and vital research techniques. Students who complete year one are eligible for a Higher National Certificate (HNC) in Applied Psychology.
Modules
Principles of Psychology

This module will introduce you to the significant conceptual and historical issues in psychology, taken from a range of theoretical and applied perspectives. We'll explore the historical emergence of psychology in the 19th century and its development as an independent discipline, giving you an overview of the key concepts. Philosophical and social influences on the nature and practice of psychology are emphasised, in addition to introducing the current issues and debates in contemporary psychology.

Developing Self in Society

This module aims to develop your understanding of both theory and research in developmental psychology and social psychology. We introduce key theories on human development as you examine how psychological processes and challenges change over the life span. The latter section introduces social psychology, the study of the psychological processes that operate when we interact with others and how we behave in groups. This aspect of the module will introduce you to the social and cultural influences on self and identity.

Introducing Research in Psychology

Quantitative and qualitative methods of research are vital to progress in psychology. You will be introduced to the fundamental principles of research design and procedures in data collection (e.g. interview, questionnaire, observation). You'll also learn the basic techniques used in data analysis and laboratory report writing as well as the possible ethical dilemmas that psychology researchers could face.

Psychology in Context

This module will provide you with an introductory understanding of the various fields within psychology such as counselling, clinical, educational, forensic, occupational, sport, and health psychology. We introduce you to the role of psychologists in the wider community and organisational context, laying the foundation for further study as the course progresses.
In the second year we introduce the notion of personalities and how effective it is to assess the individual. You will explore the brain, hormones, addiction, and engage with psychologists to learn how effective it is to apply theoretical psychology to real world examples. Year two also builds on research methods taught in year one so that you are prepared for your research project in the final year. Students who complete year two are eligible for a Higher National Diploma (HND) in Applied Psychology.
Modules
Individual Differences and Personality

In the field of psychology, the concept of individual differences is viewed as a cornerstone in modern psychology. It examines how people are similar, yet different in their thinking, feeling and behaviour. This module will cover the key concepts in individual and group differences, exploring the different theories and debates within personality and intelligence and the psychological measurement used in establishing individual difference, as well as the strengths and limitations of such psychometric measures.

Brain and Behaviour

This module introduces the impact of biological processes on health and ill-health. You will study brain structure and function and the possible effects of brain chemicals and drugs on human behaviour alongside the biological bases of human and non-human animal behaviour, behavioural genetics, hormones and behaviour, neuroscience, typical and atypical neuropsychology. Addiction and the role the brain, nervous system and epigenetics play in this issue is also considered.

Real World Applications in Psychology

You will examine the constraints of applying theory and laboratory principles to the real world and explore the use and application of psychological practice for individuals as well as groups and organisations, from a local, national and international perspective. Considerations will be made to the ethical, conceptual, cultural and historical aspects of psychology and the strengths and limitations of using psychological theory to answer real world questions. As a key part of the module, you will engage with psychologists in order to inform your assignment on your chosen area of applied psychology, and explore career paths while continuing to develop your skills and interests.

Research Methods

This module focuses on advancing the methodological and statistical techniques taught in year one so that you are prepared for your research project in the final year, as well as developing aptitude with statistical analysis software packages. Expanding your knowledge and skills in the analysis and utilisation of quantitative and qualitative data is the primary focus, but ethical issues in psychology and integration across multiple perspectives are all thoroughly considered.
In the final year of the degree, you will broaden your knowledge of group behaviour to include the workplace and sporting world. Using the lens of the Forensic Psychologist, you will design and carry out a small-scale experimental research study, and through the lens of the Educational Psychologist you will explore the processes involved in perception, learning and thinking. Therapy such as CBT and general mental health is also explored before entering the final section of the degree which comprises an extensive research project. Students who successfully complete year three are awarded a BSc (Hons) in Applied Psychology.
Modules
Applied Social and Developmental Psychology

This module develops an understanding of both theory and research in social and developmental psychology as used by Occupational Psychologists and Sport Psychologists, considering both social influences and developmental factors in these two areas. It will extend and improve knowledge of social and developmental theories by applying them to new situations such as the workplace and the sporting world, from understanding why bullying behaviour and aggression take place to analysing what creates a winning mentality and lifespan perspectives on such concepts.

You will evaluate the role of group dynamics, social cohesion and lifespan theories of development in providing explanations for behaviour, while also prompting further questions to be asked.You will also be expected to critically reflect on your own behaviour in group situations and apply this understanding to the relevant vocational contexts in order to synthesise your theoretical and experiential learning.

Cognition and Performance

This module will explore cognitive psychology including attention, perception, learning, memory, thinking, problem solving, decision making, metacognition, language, consciousness and cognitive neuropsychology. It will examine information processing in both human and computing contexts, and also provide skills to evaluate task performance in a psychological context.

You will design and carry out a small-scale experimental research study on memory retention using eyewitness evidence as a starting point. There will be a vocational focus on both Forensic Psychology and Educational Psychology in order to apply knowledge and understanding. Visual and memory processes will be considered from the perspective of Forensic Psychology, evaluating the reliability of eyewitness testimony. Thinking, reasoning and language use will be explored through the lens of an Educational Psychologist, as these processes are particularly relevant to the classroom.

Introduction to Improving Access to Psychological Therapies (IAPT)

This module will introduce you to the work of the Psychological Wellbeing Practitioner (PWP), including the principles of CBT and the behaviour change models that provide the framework which support an integrated approach to the choice and delivery of the interventions that PWPs provide. We will also explore common mental health problems that are treated by the low-intensity wellbeing practitioner and learn to identify the main areas of concern relevant to the assessment undertaken. In doing so, you will be prepared for the opportunity to continue on to PWP training programmes.

Research Project

Research in Applied Psychology seeks to solve practical problems. This type of research plays an important role in solving everyday issues that often have an impact on life, health, work and overall well-being. This module will enable you to undertake a sustained, in-depth research exploration and demonstrate the ability to use research and enquiry skills to collect, analyse and interpret relevant literature and data. You will be able to formulate novel research questions, and test these questions through the application of contemporary psychological methodologies and appropriate data-analytic procedures in order to find solutions to everyday problems.
---
How you'll learn
This course is available as a full-time three year course.
Our teaching methods are varied, offering a number of teaching styles to suit the needs of all our students, so in addition to lectures, we also utilise a blended learning approach, including online aspects, workshops and group work. Additional support is available via email and our online learning platform, Aula.
Progression through the modules develops knowledge and skills, including communication (written and oral), study skills, research methods, project management, presentation and career development. We will also encourage you to consider your employability and/or entrepreneurial development.
Unlike traditional institutions, there are no end of year exams. Instead, learning is assessed through coursework and phase tests, which is more reflective of our learning model.
You can expect up to 20 hours of learning activities per week, made up of face-to-face teaching, individual and group tutorials, online classes and independent learning.
The learning outcomes of modules, assignments and projects will be clearly stated. Your work will be marked according to how well you achieve these learning outcomes and your final feedback will refer to each outcome, as well as providing an overall percentage grade.
---
Assessment
The learning outcomes of modules, assignments and projects will be clearly stated. Your work will be marked according to how well you achieve these learning outcomes and your final feedback will refer to each outcome, as well as providing an overall percentage grade.
Assessment methods vary and include: practical class and project performance, written practical reports, project thesis, oral presentations, tutorial tasks and assessments which take place at the end of each six-week block.
Course Breakdown:
---
Job ready
On completion, you should be able to:
Critically evaluate the discipline of psychology, with the ability to systematically review and synthesize psychological knowledge, recognise the diversity of psychological functioning and the global, historical and cultural context of human experience.
Structure and confidently articulate ideas and information to a range of different audiences, using professional standards and enterprise skills appropriate to the socio-cultural and global contexts and purpose of the communication.
Critically evaluate psychological research paradigms, a range of qualitative and quantitative research methodologies, and analyse data, culminating in the successful execution of a research project complying with established ethical standards.
Demonstrate a critical understanding of the applications of psychology and approach problem-solving in innovative and creative ways to explain and develop solutions to a range of real-world problems and global contexts.
Show a deep understanding and high level of competency in a range of transferable skills, including analysis and interpretation of statistical and other forms of data, digital literacy skills, communicating effectively through scientific argument and the effective sourcing and utilization of ideas and evidence from a wide range of psychological and other scientific sources.
Critically reflect on and be self-aware of the achievement of personal and group objectives whilst developing introspection and autonomy in the application of learning.
---
Entry requirements
Typical offer for 2023/24 entry.
| Entry level | What we're looking for |
| --- | --- |
| HNC | 64 UCAS tariff points. Minimum 5 GCSEs graded 9-4 / A* - C including Maths and English. Minimum two A2 levels or BTEC equivalent qualification. |
| HND | 80 UCAS tariff points. Minimum 5 GCSEs graded 9-4 / A* - C including Maths and English. Minimum two A2 levels or BTEC equivalent qualification. |
| Degree | 104 UCAS tariff points. Minimum 5 GCSEs graded 9-4 / A* - C including Maths and English. Minimum two A2 levels or BTEC equivalent qualification. |
If you do not have the typical entry requirements, we offer a number of programmes to help you secure a place. Successful completion of one of the below programmes guarantees you a place on a degree course with us, subject to meeting specified criteria.
Foundation Year
This degree programme has an integral stage 0 attached to it, so if you do not meet the entry requirements you may enter at the foundation level. Successful completion of our Health & Social Care Foundation Year will guarantee you progression onto this degree programme.
We recognise a breadth of qualifications, speak to one of our advisers today to find out how we can help you.
Access to HE Course
Access to HE courses aim to bring your academic skills and topical knowledge up to optimal standard for higher education study. If you undertake an Access to HE course and then successfully complete a degree programme, the remaining balance of your Advanced Learner Loan will be written off. Successful completion of our Health & Human Sciences Access to HE course will guarantee you progression onto this degree programme.
Are you eligible for the CU Support Scheme?
We believe every student should have the opportunity to dream big, reach their potential and succeed, regardless of their background.
| Entry level | What we're looking for |
| --- | --- |
| HNC | 64 UCAS tariff points. Minimum 5 GCSEs graded 9-4 / A* - C including Maths and English. Minimum two A2 levels or BTEC equivalent qualification. |
| HND | 80 UCAS tariff points. Minimum 5 GCSEs graded 9-4 / A* - C including Maths and English. Minimum two A2 levels or BTEC equivalent qualification. |
| Degree | 104 UCAS tariff points. Minimum 5 GCSEs graded 9-4 / A* - C including Maths and English. Minimum two A2 levels or BTEC equivalent qualification. |
If you do not have the typical entry requirements, you may want to consider studying this course with a foundation year. Upon successful completion our Health & Social Care Foundation Year will provide you with the knowledge and skills you need to progress onto this undergraduate degree.
Alternatively, visit our International hub for further advice and guidance on how to apply and travelling to and living in the UK.
CU Scarborough welcomes international students from all around the globe. If you are an international student and are interested in applying for a Foundation Year, HNC, HND or Degree course you can do so by completing our online application form.
Once your application form has been processed you will receive the outcome of your application via your given email address.
Please be aware you will need the following information in order to make your application:
All academic transcripts
Copies of degree/diploma certificates or work reference if employed
One academic reference
Be trained to English language proficiency level IELTS 6.0 (HNC - year 1/HND - year 2) or IELTS 6.5 (Degree/Top Up - year 3)
Your personal statement
Copy of your current passport
---
Tuition Fees
We pride ourselves on offering competitive tuition fees which we review on an annual basis. Course fees are calculated on the basis of what it costs to teach each course and we aim for total financial transparency.
| Student | Full-time | Part-time |
| --- | --- | --- |
| UK | £7,950 per year | Not available |
| International | £16,800 per year | Not available |
How do you know if you need to pay UK or international tuition fees?

We carry out an initial fee status assessment based on the information you provide in your application. Your fee status determines your tuition fees, and what financial support and scholarships may be available to you. The rules about who pays UK (home) or international (overseas) fees for higher education courses in England are set by the government's Department for Education. The regulations identify all the different categories of student who can insist on paying the home rate. The regulations can be difficult to understand, so the UK Council for International Student Affairs (UKCISA) has provided fee status guidance to help you identify whether you are eligible to pay the home or overseas rate.

If you meet all the criteria required by any one category, including any residence requirements, your institution must charge you the home rate. You only need to find one category that you fit into.
---
Facilities
We've spent £14 million on a brand new campus building. It's a purpose-built, state of-the-art development that is one of the most modern facilities in the UK.
It includes a library, IT suites, mock law court, engineering and science labs, cafe and lots of individual and group study spaces. Next to us is Scarborough's new leisure village. The complex includes an Olympic legacy swimming pool, sports hall, fitness suite, all weather pitches and the new Scarborough Athletic football ground.
---
Careers and opportunities
Studying psychology opens up a wealth of opportunity in a diverse and exciting range of fields that leads to vast employment potential. The British Psychological Society state that there are currently over 750,000 people that work in a psychology related role in the UK (BPS 2018).
Through the analysis of psychology in real-life situations, you will develop key employability skills valued by employers. These include teamwork, independent working, presentation skills, role play, reflection and an ability to articulate complex ideas effectively. In this way, graduates are prepared for a future career in psychology as well as in other areas that require the many and varied skills that this course promotes.
Where our graduates work
On graduating, you'll be well prepared for postgraduate study as a chartered psychologist, as well as a researcher in psychology or for a career in an alternate field e.g. occupations within social and welfare settings, law and business, HR and marketing; or childcare, education and health professions. Depending which type of psychology you choose to research in your final year project, you can gain real insights into fields including law, health, business, education, counselling, sport and leisure and more.
The IAPT module also prepares you for further study to become Psychological Wellbeing Practitioners, for those who might develop an interest in counselling.
---
How to apply
UK students

Full-time UK undergraduate students apply through UCAS. Otherwise, you will need to apply to CU directly. Read our application pages to find out your next steps to apply.

---

If you'd like further support or more information about your course get in touch with us today.

International students

International students should apply directly to CU directly. Read our application pages to find out your next steps to apply.

How to apply

For further support for international applicants applying for an undergraduate degree view our International pages or Coventry University Group's International hub.

---

If you'd like further support or more information about your course get in touch with us today.
Disclaimers

Coventry University together with Coventry University London Campus, CU Coventry, CU London, CU Scarborough and Coventry University Online come together to form part of the Coventry University Group (the "University") with all degrees awarded by Coventry University.

1Accreditations

The majority of our courses have been formally recognised by professional bodies, which means the courses have been reviewed and tested to ensure they reach a set standard. In some instances, studying on an accredited course can give you additional benefits such as exemptions from professional exams (subject to availability, fees may apply). Accreditations, partnerships, exemptions and memberships shall be renewed in accordance with the relevant bodies' standard review process and subject to the university maintaining the same high standards of course delivery.

2UK and international opportunities

Please note that we are unable to guarantee any UK or International opportunities (whether required or optional) such as internships, work experience, field trips, conferences, placements or study abroad opportunities and that all such opportunities may be subject to additional costs (which could include, but is not limited to, equipment, materials, bench fees, studio or facilities hire, travel, accommodation and visas), competitive application, availability and/or meeting any applicable travel COVID and visa requirements. To ensure that you fully understand the visa requirements, please contact the International Office.

3Tuition fees

The University will charge the tuition fees that are stated in the above table for the first Academic Year of study. The University will review tuition fees each year. For Home Students, if Parliament permit an increase in tuition fees, the University may increase fees for each subsequent year of study in line with any such changes. Note that any increase is expected to be in line with inflation.

For International Students, we may increase fees each year but such increases will be no more than 5% above inflation. If you defer your course start date or have to extend your studies beyond the normal duration of the course (e.g. to repeat a year or resit examinations) the University reserves the right to charge you fees at a higher rate and/or in accordance with any legislative changes during the additional period of study.

4Facilities

Due to COVID-19, some facilities (including some teaching and learning spaces) and some non-academic offerings (particularly in relation to international experiences), may vary from those advertised and may have reduced availability or restrictions on their use.

Student Contract

By accepting your offer of a place and enrolling with us, a Student Contract will be formed between you and the university. The 2023/24 Contract is currently being updated so please revisit this page before submitting your application. The Contract details your rights and the obligations you will be bound by during your time as a student and contains the obligations that the university will owe to you. You should read the Contract before you accept an offer of a place and before you enrol at the university.
CU Scarborough (Scarborough)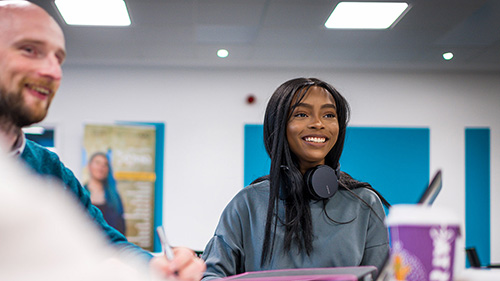 Public Health & Community Studies BA (Hons)
CU Scarborough (Scarborough)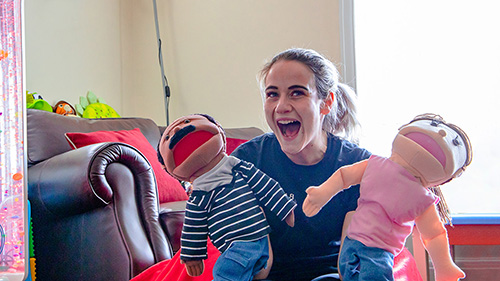 Early Childhood Development & Learning BA (Hons)
---
---