Accommodation
Online applications for September 2023 entry students are live, apply now to submit your accommodation application.
We recognise that for many of our students living away from home is a new experience. In Scarborough you will find everything you would expect from a vibrant, university town by the sea but the cost of living is also markedly cheaper than other parts of the UK - eating out, socialising and renting a room are all about 50% of the price that they would be in London.
High quality student accommodation is available from as little as £100 for a standard bedroom and £110 for a single ensuite room. Living in student accommodation during your first year is a great way for you to make new friends and integrate quickly into university life.
CU Scarborough has worked closely in partnership with a number of local student providers to secure high quality accommodation within easy walking distance of the campus, the town centre and the beach.
Booking accommodation
To secure your accommodation, it is essential that you contact our accommodation provider FutureLets. Accommodation will only be bookable for students who have firmly accepted a conditional or unconditional offer with CU Scarborough.
Use the Apply Now button to book your accommodation today.
Get in touch
Call us
Email us
Aberdeen House is a popular student residence in the coastal resort of Scarborough. The recently refurbished accommodation provides a large communal area and a separate dining room for you to socialise with your fellow students. A large kitchen provides plenty of cooking facilities with your own allocated storage and fridge/freezer space.
Aberdeen House is only a 50 metre walk from the pedestrianised area of Scarborough Town Centre and only a mile away from CU Scarborough. Their clean and modern rooms are only available to CU Scarborough students and are designed to offer value for money, in a superb location. The prices are fully inclusive covering gas, electric, water and unlimited superfast Wi-Fi.
Islands House is a beautiful Victorian building which has been completely updated into modern student accommodation that opened in September 2019. Every bedroom has its own en-suite and utilities are included as well as free Wi-Fi and free use of the laundry facilities.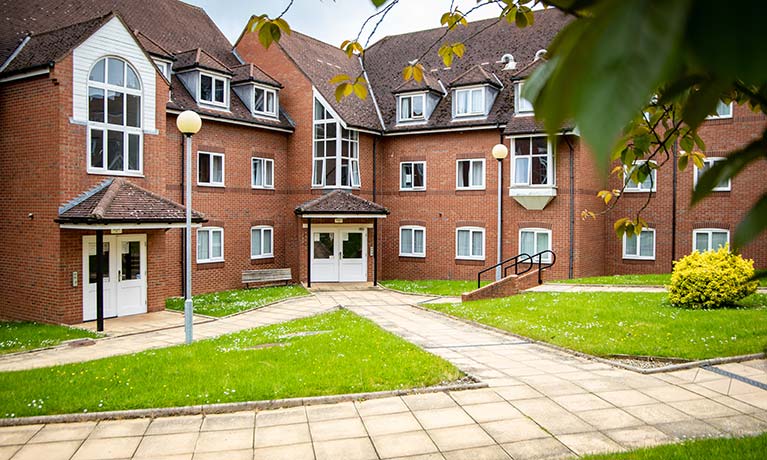 Located on Filey Road, this is a purpose built student hall providing ensuite bedrooms for CU Scarborough students. Cayley Halls is a 1.5 miles walk from the CU Scarborough campus and Scarborough town centre.
---
All accommodation that is publicised by CU Scarborough is selected based upon its suitability for students, and CU Scarborough takes into consideration all feedback provided by students in deciding whether to continue identifying any accommodation to students. The decision as to whether to occupy any particular accommodation is ultimately the students, and CU Scarborough strongly advises viewing any property and before entering into any agreement. CU Scarborough cannot accept any liability for any loss or damage suffered by any student in connection with their agreements with any third party connected to the occupation of that party's accommodation.