Electro-Mechanical Engineering with Foundation Year BEng (Hons)
Study level:

Undergraduate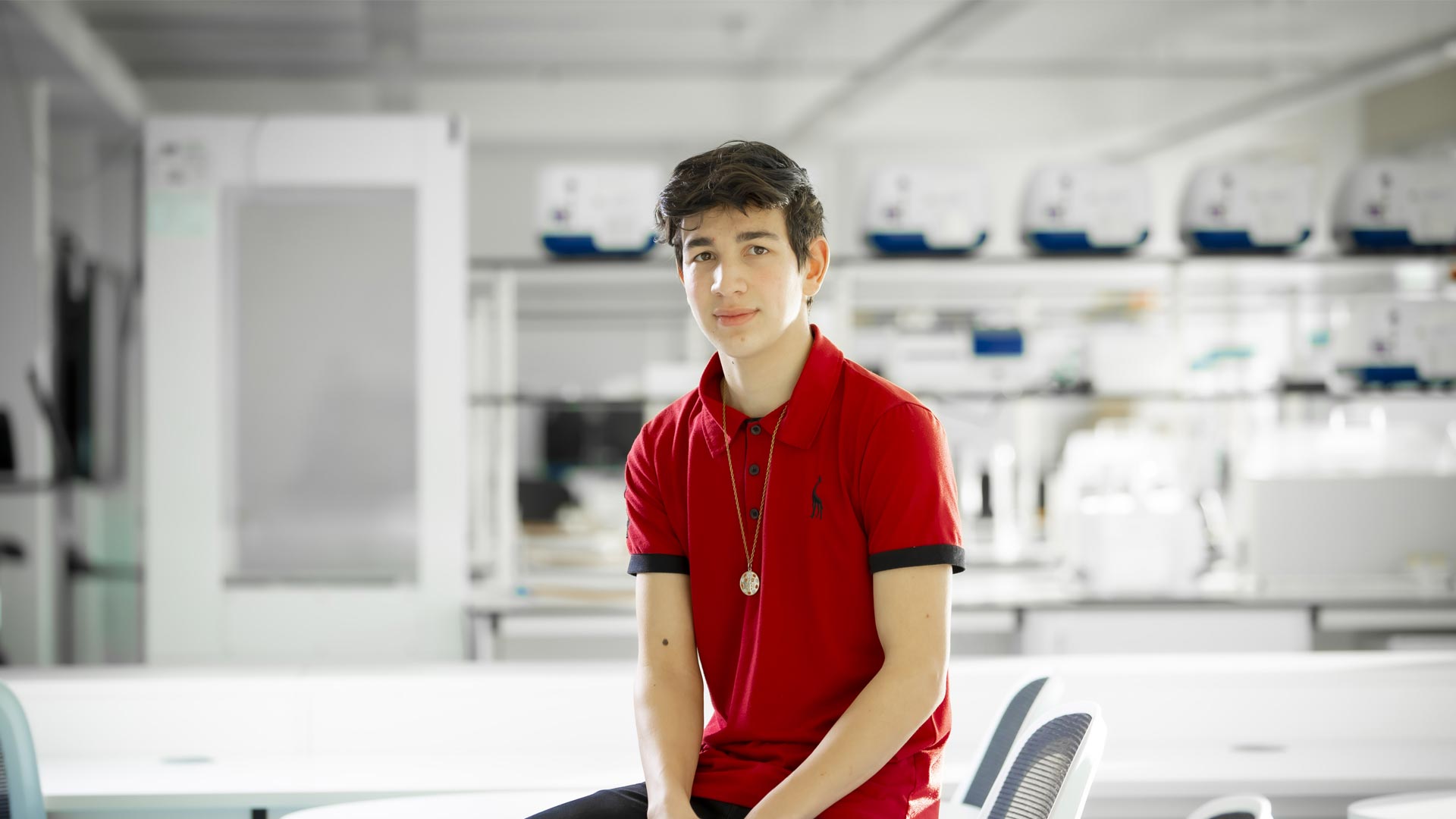 The Electro-Mechanical Engineering with Foundation Year BEng (Hons) course aims to provide you with a solid grounding for building a career in the engineering sector.
Location
CU London (Dagenham, London)
Study mode
Full-time
Sandwich
Duration
4 years full-time
5 years sandwich
Start date
September 2023
November 2023
January 2024
March 2024
April 2024
June 2024
The information on this page is for 2022-23 entry and should be used as guidance for 2023-24 entry. Please keep checking back on this course page to see our latest updates.
---
Course overview
Studying to be an engineer and gaining the right skills and the right qualifications, could see you enjoy frequent travel, passion projects and a fulfilling career.
A strength of this course is the chance to prepare for a career in Electro-Mechanical Engineering, without following a more traditional route to a degree.
Why you should study this course
We offer a style of education which is flexible and designed to fit around your life, allowing you to benefit from a modern, forward-thinking higher education institution, reinforced by the quality and reputation of Coventry University. We aim to provide career-focused courses, wherever possible, coupled with placement opportunities2 to help prepare you for the world of work. We are dedicated to making higher education accessible and enjoyable to everyone, so we keep our fees competitive and made it a policy to cover one module at a time, allowing you to become a specialist in each topic before moving on to the next.
Engineering is a combination of science and technology that is concerned with solving complex problems, such as machinery, infrastructure, design and many more. Practitioners of this discipline are capable of working on significant global issues such as the effects of climate change or improving city infrastructure.
Your first year on the Electro-Mechanical Engineering with Foundation Year BEng (Hons) course provides you with opportunities to develop fundamental knowledge and skills in a range of mathematical and engineering principles, as well as the theories and concepts of electrical and mechanical engineering.
When you successfully complete your foundation year, you can then progress onto the Electro-Mechanical Engineering BEng (Hons), which could offer you broad and diverse career options, including transport, power, vehicle, systems, design, manufacturing, mechatronics, renewable and mechanical engineering.
---
The Foundation Year in Engineering aims to provide you with the fundamental knowledge and skills needed in a range of mathematical and engineering principles, as well as the theories and concepts of electrical and mechanical engineering.
Successful completion of your foundation course will provide a strong framework, should you continue to study towards your Electro-Mechanical Engineering BEng (Hons) degree.
Modules
Fundamental Pure Mathematics - 30 credits

This module provides you with the fundamental mathematical knowledge and skills required to understand engineering and physical concepts. You should feel equipped to turn real-world problems into mathematical problems and present mathematical and logical arguments. You will be taught to use and apply algebraic methods and trigonometry, and cover key concepts crucial to the fundamental principles in engineering, including geometry, algebra, calculus, trigonometry and computation of volumes. We also work with you to develop key organisational skills and project management basics to aid your development and learning ability.

Fundamental Applied Mathematics - 30 credits

This module provides you with the fundamental mathematical knowledge and skills required to solve relevant problems while developing analytical and problem-solving skills. You will also learn how to use mathematical techniques to solve real-world problems. Concepts covered include computation of areas and volumes of basic shapes, complex numbers, application of matrices and determinants, application of vectors, application of differentiation and integration, and use of computer software to solve a scientific problem. Upon successful completion of the module, you will have an awareness of many of the mathematical techniques required to tackle everyday problems in related disciplines.

Electrical and Electronic Engineering Fundamentals - 30 credits

This module aims to introduce you to the basic analysis and design of electric circuits using DC and AC power sources. To prepare you for this we will discuss the laws of electric circuits and electrical engineering. Assisted by our professional academics, you'll have the opportunity to work with industry-standard software4 to analyse techniques and identify and solve problems on electrical circuits. You'll also learn the basic laws of magnetism as applied to electrical circuits.

Mechanical Engineering Fundamentals - 30 credits

This module delves into the fundamental knowledge of mechanical engineering principles and concepts. Underpinned by the application of mathematics and physics, concepts covered include fundamentals of energy, design, manufacturing, materials and engineering mechanics. In addition, you will gain specific knowledge in mechanics, transport phenomena and thermodynamics.
The course focuses on the demands of the modern engineering workplace encompassing the main engineering disciplines. This will reflect contemporary practices, with an emphasis on practical skills and student employability. High levels of support are a cornerstone of the course and you will work on diverse realistic projects throughout your final year.
With the pace of technological development, engineering should be considered as applied problem-solving. Integrating the different technologies at the heart of modern engineering, this course aims to provide a grounding in a variety of different engineering disciplines before developing skills in accessing information, converting it into knowledge and applying and evaluating it.
Successful graduates should not only gain the knowledge required for a successful career in engineering but also, the highly sought-after skills to be self-managing, self-developing individuals.
Alongside an introduction to the underpinning principles of both electrical and mechanical engineering, this course aims to help you develop proficiency in basic mathematics, science and applied knowledge. Throughout the year, you will be taught sought-after design skills by using industry-standard software. This provides you with a solid foundation for further exploration in years two and three. If you choose to leave the course after completing Year 1, you'll be eligible for a Higher National Certificate (HNC) in Electro-Mechanical Engineering.
Modules
Mathematical Principles for Engineers - 30 credits

The aim of this module is to introduce various mathematical topics to provide you with an understanding of the concepts that lie behind the modelling systems used in engineering. The module will primarily focus on mathematical techniques, but these skills will be applied to engineering problems and applications.

Engineering Design Principles - 30 credits

Upon completion of this module, you should be able to: design a 3D Computer-Aided Design (CAD) model, create and interpret a detailed 2D drawing, develop creative solutions to an engineering problem, generate a concept design, transfer design into finished products and analyse commercial viability of the product, through effective use of Computer-Aided Engineering (CAE) and Finite Element Analysis (FEA) simulation tools4

Mechanical Engineering Principles - 30 credits

Here we aim to develop your knowledge of the fundamental aspects of mechanical engineering: solid mechanics, fluid mechanics, transport phenomena and thermodynamics. Concepts include the centre of gravity, torsion, fluid flow, shear force and bending moments. Emphasis is placed on hands-on laboratory practical sessions4 to provide you with applied knowledge of the various topics.

Electrical and Electronic Principles - 30 credits

In this module, you'll study the basic principles for the analysis, design and practical application of electrical systems in a multidisciplinary engineering environment. This includes evaluating single and three-phase systems applied to motors and transformers, exploring digital systems, logic gates and circuits, studying harmonic content and the use of filters. Your skills will be developed by applying theoretical knowledge in laboratory experiments and utilising industry-standard software4.
As the course progresses, you will be expected to build on knowledge gained in Year one to cement a solid foundation of core principles. You are no longer working with the basics of engineering; you will now advance your knowledge of mechatronics, manufacturing, mechanical engineering and use industry-standard hardware and software4 across a wide range of applications. You will also look at the contemporary issues that tomorrow's engineers face including renewable energy sources. If you choose to leave the course after completing Year 2, you'll be eligible for a Higher National Diploma (HND) in Electro-Mechanical Engineering.
Modules
Control of Mechatronics Systems - 30 credits

The purpose of this module is to enhance your knowledge and understanding related to control and mechatronics. Combining practical work with theoretical background study, the module will develop programming, design and analytical skills. You'll be able to examine various control and embedded systems using simulation software and programmable microchips4.

Mechanical Engineering Systems - 30 credits

The theory learned in the first year of statics, dynamics, fluidity and heat is refined and put to practical use, presenting you with core problems often found in the analysis of mechanical engineering systems. You will be expected to interpret problems, describe them and provide engineering solutions according to the scientific principles studied, using analytical and numerical (simulation) approaches.

Renewable and Sustainable Engineering - 30 credits

This module focuses on fundamental scientific and technical aspects of sustainable and renewable energy technologies, which, due to the current debate regarding climate change, is considered by many, to be a global priority. You will learn about a range of sustainable energy technologies such as solar, wind, hydro, fuel cells, bio-energy and ocean power.

Smart Manufacturing Technology - 30 credits

This module will challenge you to develop the multifaceted skills required to operate in the current, and future, manufacturing sectors with the advent of Industry 4.0 and cyber-physical technologies. Upon successful completion, you should be able to: digitally manufacture/simulate a designed 3D model, generate code for real-life Computer Numerical Control (CNC) machining, design and simulate a virtual factory, and understand the technological difference between classic and advanced manufacturing principles, and technology and cloud manufacturing principles.
There's no better way to find out what you love doing than trying it out for yourself, which is why a work placement2 can often be beneficial. Work placements usually occur before your final year of study. They're a great way to help you explore your potential career path and gain valuable work experience, whilst developing transferable skills for the future.
If you choose to do a work placement year, you will pay a reduced tuition fee3 of £1,250. For more information, please go to the fees and funding section. During this time you will receive guidance from your employer or partner institution, along with your assigned academic mentor who will ensure you have the support you need to complete your placement.
Modules
UK Work Placement – 0 credits

This module provides you with an opportunity to reflect upon and gain experience for an approved placement undertaken during your programme2. A placement should usually be at least 26 weeks or equivalent however, each placement will be considered on its own merits, having regard to the ability to achieve the learning outcomes.

International Study/Work Placement – 0 credits

This module provides you with an opportunity to reflect upon and gain experience for an approved international study/work placement undertaken during your programme2. A work/study placement should usually be at least 26 weeks or equivalent however, each placement will be considered on its own merits, having regard to the ability to achieve the learning outcomes.
In the exciting final year, you'll aim to refine the art of independent working. You will get the opportunity2 to study the field of systems engineering and control, embedded systems and project management, with investigation and analysis into varieties of industry-standard projects and future trends. Working autonomously, you will develop the skills needed to excel in a modern engineering environment and refine your capacity to engage effectively with the application of modern technologies. When you successfully complete your final year, you'll be awarded a BEng (Hons) degree in Electro-Mechanical Engineering.
Modules
Embedded Systems Engineering - 30 credits

This module will prepare you with the skills and knowledge needed in constructing an efficient Internet of Things (IoT) system. In the first part of the module, you will study the features of high-level languages and develop an understanding of software programmes and reasoning principles. In the second part, you'll learn to build a secure and sophisticated IoT system using an embedded device.

Systems Operation and Control Project - 30 credits

The aim of this module is to enable you to undertake sustained independent study and demonstrate expertise in the specialised field of mechatronics and robotics, encompassing a study focused around a course of research and investigation of a specific problem, conducted as a professional engineer. It aims to enable you to understand the importance of correct analysis of all the factors involved in a mechatronic problem and develop initiative within the development of the investigation. .

Project Management - 30 credits

This module is designed to actively involve you in employing management solutions and practices towards managing and organising the final year project: from developing a project proposal, identifying the main contributions and scheduling their tasks, to resource management and budgeting. The scope of the module includes an investigation of practices and standards for quality and safety management and their applicability to the final-year project. You will explore topics such as leadership, time management and motivation through individual and team-building activities.

Engineering Project - 30 credits

The final year project will be to implement an Engineering Project proposal. There will be no formal teaching, but support will be provided through blended learning and one-to-one support. The project topics may come from a number of sources, including personal interests and external clients. Some of these may involve several people working on different aspects of the same project. The activities carried out during the project will comprise implementation, review, research, presentation and reporting.
We regularly review our course content, to make it relevant and current for the benefit of our students. For these reasons, course modules may be updated.
---
How you'll learn
Your initial foundation year is focused on applied learning geared to high-intensity teaching and study throughout the course. The delivery of course content is a blend of lectures, tutorials and online mediums.
After your Foundation Year, you will have the option to do either another three years full-time or another four-year sandwich course where you undertake a work placement or study year in a related field2.
Our teaching methods for the degree courses are varied depending on which course/modules you take, offering a number of teaching styles to suit the needs of our students, so in addition to lectures, we also utilise a blended learning approach, including online aspects, workshops and group work. We also operate an open-door policy, with additional availability via email and our current online learning platform, Aula.
Progression through the modules develops knowledge and skills, including communication (written and oral), study skills, research methods, project management, presentation and career development. We will also encourage you to consider your employability and/or entrepreneurial development.
Unlike traditional institutions, there are no end of year exams. Instead, learning is assessed through coursework and phase tests, which is more reflective of our learning model.
---
Teaching contact hours
The number of full-time contact hours may vary from semester to semester, however, on average, it is likely to be around 20 contact hours per week each year (excluding placement year), made up of face-to-face teaching, individual and group tutorials, online classes and independent learning. Additionally, you will be expected to undertake up to 30 hours of self-directed study, depending on the demands of individual modules.
As an innovative and enterprising institution, we may seek to utilise emerging technologies within the student experience. For all courses (whether on-campus, blended or distance learning), we may deliver certain contact hours and assessments via online technologies and methods.
In response to COVID-19, we are prepared for courses due to start in or after the 2023/2024 academic year to be delivered in a variety of forms. The form of delivery will be determined in accordance with public authority guidance decision or order. Whether on campus or online, our key priority is staff and student safety.
---
Assessment
During your Foundation Year, the learning outcomes of modules, assignments and projects will be clearly stated. Your work will be marked according to how well you achieve these learning outcomes and your final feedback will refer to each outcome, as well as providing an overall percentage grade.
Assessment methods vary and include, practical class and project performance, written practical reports, project thesis, oral presentations, tutorial tasks and assessments which take place at the end of each six-week block. This course will be assessed using a variety of methods which will vary depending upon the degree selected or the module.
Course breakdown:
Coursework
Interactive assessments (foundation year)
Phased tests
The Coventry University Group assessment strategy ensures that our courses are fairly assessed and allows us to monitor student progression towards achieving the intended learning outcomes.
---
Fees and funding
| Student | Full-time | Part-time |
| --- | --- | --- |
| UK | £7,950 | Not available |
| EU | Not available | Not available |
This course with foundation year is not currently available to international students. If you do not meet the entry requirements to directly join year 1 of the degree, please take a look at our International Pathways Programme for additional options.
If you choose to do a work placement2, you should consider travel and living costs to cover this. There is also a tuition fee3 of £1,250 that will cover your academic support throughout your placement year.
For advice and guidance on tuition fees and student loans visit our Undergraduate Finance page and see the university's Tuition Fee and Refund Terms and Conditions.
Tuition fees cover the cost of your teaching, assessments, facilities and support services. There may be additional costs not covered by this fee such as accommodation and living costs, recommended reading books, stationery, printing and re-assessments should you need them.
The following are additional costs not included in the tuition fees:
Any optional overseas field trips or visits: £400+ per trip.
Any costs associated with securing, attending or completing a placement (whether in the UK or abroad)
How do you know if you need to pay UK or international tuition fees?

We carry out an initial fee status assessment based on the information you provide in your application. Your fee status determines your tuition fees, and what financial support and scholarships may be available to you. The rules about who pays UK (home) or international (overseas) fees for higher education courses in England are set by the government's Department for Education. The regulations identify all the different categories of student who can insist on paying the home rate. The regulations can be difficult to understand, so the UK Council for International Student Affairs (UKCISA) has provided fee status guidance to help you identify whether you are eligible to pay the home or overseas rate.

If you meet all the criteria required by any one category, including any residence requirements, your institution must charge you the home rate. You only need to find one category that you fit into.
---
Facilities
You'll be based in the spacious Civic Centre building, which provides an outstanding learning environment.
You will have access to our Library & Learning Services, which hosts multiple study areas and loanable laptops, fully-equipped seminar rooms and impressive IT suites4. Our laboratories are home to industry-standard equipment, so that you learn using the same equipment as many industry professionals4.
---
Careers and opportunities
Upon successful completion, you should be able to:
Critically appraise an engineering scenario with a view to apply innovative technologies to improve efficiency or effectiveness
Explain engineering principles, solve simple, practical problems in an engineering context, show practical skills in a laboratory/workshop environment and have the educational preparation for a career as an engineering technician
Use an enquiring, critical and reflective approach to engineering studies
Develop practical skills to solve complex workshop based problems
Appraise an engineering problem and debate alternative, sustainable solutions
Key practical and transferable skills to enhance their long-term employability or to progress to specialist, postgraduate study.
Successfully completing the BEng means your chances of employment are improved and the level at which you enter the jobs market could mean a higher salary. With a demand for engineering professionals in all industries, you could have an expansive list of career paths to explore.
Successful graduates will be knowledgeable across a range of engineering disciplines and could go on to work in a vast range of engineering sectors such as software, nuclear, textile or civil engineering.
Where our graduates work
Previous graduates have progressed to become Engineering Technicians, Project Managers and Trainee Engineering Lecturers.
Many of our graduates have progressed to postgraduate study and are working towards a master's qualification in fields such as petroleum engineering, civil engineering, mechanical engineering, automotive engineering and electrical and electronic engineering.
---
How to apply
UK students

Full-time UK undergraduate students apply through UCAS. Otherwise, you will need to apply to CU directly. Read our application pages to find out your next steps to apply.

---

If you'd like further support or more information about your course get in touch with us today.
Disclaimers

Coventry University together with Coventry University London Campus, CU Coventry, CU London, CU Scarborough and Coventry University Online come together to form part of the Coventry University Group (the "University") with all degrees awarded by Coventry University.

1Accreditations

The majority of our courses have been formally recognised by professional bodies, which means the courses have been reviewed and tested to ensure they reach a set standard. In some instances, studying on an accredited course can give you additional benefits such as exemptions from professional exams (subject to availability, fees may apply). Accreditations, partnerships, exemptions and memberships shall be renewed in accordance with the relevant bodies' standard review process and subject to the university maintaining the same high standards of course delivery.

2UK and international opportunities

Please note that we are unable to guarantee any UK or International opportunities (whether required or optional) such as internships, work experience, field trips, conferences, placements or study abroad opportunities and that all such opportunities may be subject to additional costs (which could include, but is not limited to, equipment, materials, bench fees, studio or facilities hire, travel, accommodation and visas), competitive application, availability and/or meeting any applicable travel COVID and visa requirements. To ensure that you fully understand the visa requirements, please contact the International Office.

3Tuition fees

The University will charge the tuition fees that are stated in the above table for the first Academic Year of study. The University will review tuition fees each year. For Home Students, if Parliament permit an increase in tuition fees, the University may increase fees for each subsequent year of study in line with any such changes. Note that any increase is expected to be in line with inflation.

For International Students, we may increase fees each year but such increases will be no more than 5% above inflation. If you defer your course start date or have to extend your studies beyond the normal duration of the course (e.g. to repeat a year or resit examinations) the University reserves the right to charge you fees at a higher rate and/or in accordance with any legislative changes during the additional period of study.

4Facilities

Due to COVID-19, some facilities (including some teaching and learning spaces) and some non-academic offerings (particularly in relation to international experiences), may vary from those advertised and may have reduced availability or restrictions on their use.

Student Contract

By accepting your offer of a place and enrolling with us, a Student Contract will be formed between you and the university. A copy of the 2023/24 contract can be found here. The Contract details your rights and the obligations you will be bound by during your time as a student and contains the obligations that the university will owe to you. You should read the Contract before you accept an offer of a place and before you enrol at the university.
---
---