Adult Nursing Blended Learning BSc (Hons)
Course Code
UCAS Code: B749

Location
CU Scarborough (Scarborough)
Study mode
Full-time
Online/Blended
Duration
3 years full-time
Start date
September 2022
---
Course overview
Study level: Undergraduate
An Adult Nursing blended learning degree can lead you to some immensely rewarding careers. As an adult nurse you could work with a wide spectrum of service users across a vast range of services and settings – from A&E, critical care, medical and surgical wards to hospices, nursing homes, GP practices and in people's own homes.
The course consists of 50% academic content, of which 95% is online and 5% face-to-face, at our CU Scarborough campus. The remaining 50% is placement based learning, of which up to 25% will be simulated. This provides you with the flexibility to study from any location for the majority of the course.
CU Scarborough is part of the Coventry University Group. Ranked 7th for Nursing and Midwifery in the Guardian University Guide 2021, Coventry University's 'learning through exploration' approach aims to provide an exceptional learning environment. In this newly developed course you will learn in online groups for the majority (95%) of the academic part of your studies which will include using cutting edge innovations in learning technology to discuss and explore nursing scenarios. Alongside this online learning approach you will also have 5% of classroom based skills and practical teaching that will take place at CU Scarborough's campus. We believe this approach provides you with flexibility in your learning preferences and contextualises your learning which will help you to develop the skills you will need in practice.
If you are a naturally caring and compassionate individual, adult nursing can be considered one of most rewarding professions you could choose to work in, as well as being challenging, varied and with excellent career prospects.
Students on this course may qualify for a payment from the Government of a minimum of £5,000 per year, with additional payments for students incurring childcare costs, for more information visit the gov.uk website.
Why CU Scarborough
We offer a style of education which is flexible and designed to fit around your life, allowing you to benefit from a modern, forward-thinking higher education institution, reinforced by the quality and reputation of Coventry University. We aim to provide career-focused courses, wherever possible, coupled with placement opportunities to help prepare you for the world of work. We are dedicated to making higher education accessible and enjoyable to everyone, so we keep our fees low and most of our courses cover one module at a time, allowing you to become a specialist in each topic before moving onto the next.
Accreditation & Professional Recognition:
This course is accredited by the following professional bodies:

Nursing and Midwifery Council
The course is fully accredited by the UK Nursing and Midwifery Council (NMC) and, providing you also meet the NMC requirements, on successful completion you will be eligible to apply for registration with the Nursing and Midwifery Council. The Nursing and Midwifery Council is the regulator for nursing and midwifery professions in the UK. The NMC maintains a register of all nurses, midwives and specialist community public health nurses eligible to practise within the UK. Students are awarded a membership of the NMC, which puts them in the same arena as industry professionals.
---
How can we help?
Chat with an advisor now or leave a message and we'll get back to you as soon as we can.
Chat now
Leave a message
---
What you'll study
Nurses routinely have the most frequent and intense contact with patients and must be competent in recognising changes in patient condition so that appropriate action can be taken.
This blended learning course has been designed to produce professionals who are not only highly skilled and digitally competent but also caring, compassionate, effective communicators and have the capacity to be emotionally resilient. These principles are at the forefront of our teaching which aims to encompass theory, practice and immersive learning.
CU Scarborough is part of the Coventry University Group. In a recent article in The Guardian, Coventry University was listed as one of just 6 UK universities with the capacity and will to develop high-quality online education. This recognition follows Coventry's 4th place ranking in MoocLab's World University Rankings by MOOC Performance, the only UK university to make it in to the top 10.
In modern health settings nursing students increasingly work towards becoming autonomous practitioners, taking a leadership role in decisions regarding patient care within multi-professional settings. Our course is designed to build those skills throughout your studies.
The course has been developed with patient assessment at its core. Inter-professional education and practice can maximise the strengths and skills of health and social care practitioners enabling you to deliver high quality care to service users, their families and their carers. Therefore this course will be enhanced by inter-professional learning, which should enable you to learn with, from and about other health and social care students, in order to improve patient care.
You will be encouraged to immerse yourself in learning about the needs of populations, individuals, related health and nursing services with an emphasis on using research to enhance and improve services.
This provides the foundations for nursing practice and university study. After successfully completing year one, you will have developed an understanding of the scientific principles of nursing and the importance of evidence-based practice and putting patients and their families at the centre of care. Practical skills should ensure you are able to perform fundamental care to vulnerable adults whilst on placement. Practice placements on this course are sourced for you by the university and are a mandatory aspect of the course, placements are available in the East and West Midlands, North Yorkshire, East of England London and Hertfordshire (this list may change as we increase the number of placement partners we work with, please contact ukadmissions@coventry.ac.uk for further information). The practice placements last 10 weeks each and you will work around 40 hours per week whilst on placement.
Modules
Scientific Foundations of Nursing Practice

Fundamental Skills for Person and Family Centred Practice

Study Skills for Evidence Based Practice

Foundations of Evidence Informed Practice

Health and Wellbeing in the Community

Introduction to the Foundations of Nursing Practice (Practice 1)

The Foundations of Nursing Practice (Practice 2)

All modules listed above are mandatory.
This year builds on the foundations learnt in year 1. Modules become more adult nursing focused and include pathophysiology of common diseases, relevant assessment of patients that informs planning and evaluating care and how practice is based on robust evidence. You will also undertake 2 further 10 week, full-time placements (sourced by the university) where you will work for approximately 40 hours per week in a nursing environment.
Modules
Ethical and Legal Decision Making in the Context of Nursing

Assessing Needs and Planning Care Across the Lifespan

Providing and Evaluating Care Across the Lifespan

Developing Evidence Informed Decision Making in Nursing

Facilitation and Teaching of Learning in Practice

Developing the Management of Care Across the Lifespan (Practice 3)

Managing Care Across the Lifespan (Practice 4)

All modules listed above are mandatory.
This year aims to consolidate and build on the learning undertaken in the previous two years. Drawing on theory and practice you should gain an appreciation of the value of the contribution of other health professionals when making decisions about the needs of patients who require complex care. You will be asked to investigate the contemporary issues relevant to adult nursing and explore the skills commonly required to become an accountable practitioner who is able to co-ordinate a team. Practical skills will mirror those required for a newly qualified nurse. You will also undertake 2 further 10 week, full-time placements (sourced by the university) where you will work for approximately 40 hours per week in a nursing environment.
Modules
Application of Complex Care in Integrated Care Settings

Leadership and Management for Healthcare Professionals

Evidence Based Project

Contemporary Issues in Adult Nursing

Transition to the Accountable Practitioner

Coordinating Inter-professional Health and Social Care (Practice 5)

The Autonomous Practitioner (Practice 6)

All modules listed above are mandatory.
We regularly review our course content, to make it relevant and current for the benefit of our students. For these reasons, course modules may be updated.
---
How you'll learn
This blended learning course is studied full-time. It offers flexible multiple start dates in January, May & September. It uses a wide variety of stimulating approaches to teaching and learning to suit individual learning styles. This includes a series of interactive lectures with associated seminars, skills lab activities and practical placements. Successful completion of all modules are mandatory to enable you to exit the programme with the knowledge, values and skills to be able to work within integrated care settings and enhance the delivery of care for service users, their families and carers. 
We will encourage you to develop an in-depth understanding of the organisation and culture of modern healthcare systems, aiming to equip you with the confidence to be able to take a stronger role in the leadership and management of resources in delivering treatment and healthcare options to patients. 
Throughout your studies, in groups and individually, you will be asked to undertake profession specific health and social care related projects and case studies. These may, for example, include an appraisal of the role of the nurse in ethical and legal decision making, considering service improvement bids or complex care planning and delivery via the multi-disciplinary team. You will also have the chance to participate in a group poster presentation demonstrating your understanding of research underpinning patient care.
You may also have the opportunity to undertake a range of optional interesting fieldtrips. You'll have the opportunity to make use of our extensive simulation facilities – from basic life support manikins to high tech simulation dummies, which emulate patient responses and test resuscitation skills. You will also have the opportunity to use equipment found in the real world of practice, such as medical devices to assist with all elements of care, particularly medication administrations. Please note that fieldtrips are not guaranteed, subject to availability and additional costs apply.
Gaining experience using simulation across a range of care settings is aimed at building your confidence and knowledge about how to act in these situations. You can practise and develop your clinical and interpersonal skills in a safe but realistic environment. We also use actors to enhance these experiences in scenarios which include breaking bad news, demonstrating emotional resilience, conflict, aggression, teaching and child protection conferences.
You will be required to undertake 2 full-time placements each year, lasting 10 weeks each. You will work alongside experienced staff in hospital and community settings, which will be sourced for you by the university. To reflect the nature of the nursing profession you may be required to work evening, night and weekend shifts as part of your placement. We have placements in a number of locations across England, but you may be required to travel (at your own expense) to the placement locations.*
The academic learning is a blend of 95% online and 5% face-to-face teaching, which provides you with the flexibility to study from any location within the UK for the majority of the course. The 50% placement time will include 20% in a simulated learning environment which is also designed to allow you to undertake this from any UK location (subject to a suitable Wi-Fi/internet connection). It is a Nursing and Midwifery Council requirement that students must be resident in the UK during all the theory and practice elements of the course.
---
Assessment
Assessment methods vary and include, practical class and project performance, written practical reports, project thesis, oral presentations, tutorial tasks and assessments which take place at the end of each six-week block.
Course Breakdown:
Coursework
Practical Placement
---
Job ready
On successful completion, you should have knowledge of:
The implications of current legislation, professional regulation, standards of performance and the NMC Code.
The nurses' role in the enhancement of public health and biological, psychological and social wellbeing of service users.
The biological, physiological, pharmacological, psychological and sociological knowledge which underpins all nursing practice across the lifespan.

On successful completion, you should be able to:
Demonstrate effective individual and team leadership skills and apply quality monitoring initiatives.
Discuss service user and carer needs in respect of equity, fairness, antidiscrimination, rights, values, customs, culture, beliefs, sensitivity, diversity, lifestyle and environment.
Utilise and disseminate current research findings and other forms of evidence that underpin nursing practice.
Transfer knowledge and skills to a variety of settings and adapt practice to meet varying, unpredictable and complex circumstances.
Seek clinical supervision to develop safe and effective nursing practice.
Critically evaluate relevant research, possible interventions and the most up-to-date technology to support quality care delivery.
Critically analyse situations and incidents through reflective practice activities.
Conduct a comprehensive and systematic health assessment of service users' needs across the lifespan using a range of appropriate assessment tools.
Plan, implement and monitor nursing care, involving service users and carers.
Evaluate and revise expected outcomes, nursing interventions and priorities in accordance with changes in the individual's condition, needs or circumstances across the lifespan.
Demonstrate a range of essential nursing skills and seek supervision to develop safe, compassionate, skilful and autonomous nursing practice.
Consult with service users and carers to identify and respond to their need and desire for health promotion advice, education, support and the development of services.
Co-ordinate the delivery of nursing and healthcare within one's sphere of professional accountability, including people with complex and co-existing needs.
Provide safe and effective immediate care to all people
---
A Level - BCC, academic subjects only (excludes general studies).
BTEC - DMM in a Health subject, will accept sport courses.
IB Diploma - 7 points with 14 at Higher.
GCSE requirement - 5 GCSEs at grade A*–C (or equivalent Grade 4 and above) including English Language, Mathematics and Science, or specified equivalents. Must have certificates at point of interview. Evidence of recent study is desirable.
Additional information: Caring experience, either paid or voluntary, is very desirable. You will also be required to attend an on-line selection event, which provides detailed information about the course and assesses aptitude as part of the selection process. Satisfactory health clearance, DBS checks and criminal records disclosure is also required. In line with the National Health Service constitution we use a values-based recruitment approach in seeking candidates with the appropriate values to support effective team working in delivering excellent patient care.
A-Levels
A-Level applicants are required to have three A Levels.
Access Diplomas
The Access Diploma (60 credits) to include 45 at level 3 with 24 at distinction in health modules.
CU Scarborough welcomes applicants who have completed, or who are studying, the Access to HE Diploma developed by the Quality Assurance Agency for Higher Education (QAA). Successful completion of the course will require you to gain 60 credits with at least 45 to be achieved at Level 3 (with the remainder at Level 2). In some cases we will require you to have gained Merit or Distinction grades in a number of units or in nominated subjects. For more information on the entry requirements for your chosen course please see the relevant course pages.
BTEC Level 3 Diplomas
CU Scarborough will accept the BTEC Level 3 Extended Diploma for entry to most courses. In some cases we will require applicants to have studied either certain named modules or a specific named Diploma. The appropriate course page will have full information on the entry requirements. CU Scarborough also accepts the BTEC Level 3 Subsidiary Diploma and BTEC Level 3 Diploma for entry to degree programmes, provided that they are studied in combination with other qualifications that provide a total volume of study that is equivalent to three A2 Levels. For example, you could be studying a BTEC Level 3 Diploma plus an A2 Level, or a BTEC Level 3 Subsidiary Diploma plus two A2 Levels. Where a specific A2 or BTEC subject is required for entry then you must be offering this as part of your combination of qualifications.
Are you eligible for the CU Support Scheme?
We believe every student should have the opportunity to dream big, reach their potential and succeed, regardless of their background.
---
Tuition Fees
We pride ourselves on offering competitive tuition fees which we review on an annual basis. Course fees are calculated on the basis of what it costs to teach each course and we aim for total financial transparency.
| Student | Full time | Part time |
| --- | --- | --- |
| UK | £9,250 per year | Not available |
---
Facilities
We've spent £14 million on a brand new campus building. It's a purpose-built, state of-the-art development that is one of the most modern facilities in the UK.
It includes a library, IT suites, mock law court, engineering and science labs, cafe and lots of individual and group study spaces. Next to us is Scarborough's new leisure village. The complex includes an Olympic legacy swimming pool, sports hall, fitness suite, all weather pitches and the new Scarborough Athletic football ground.
---
Careers and opportunities
On graduating successfully from this course, and providing you also meet the NMC requirements, you can apply for registration with the Nursing and Midwifery Council (NMC), additional costs apply. Successful registration enables you to practise immediately.
As well as helping you to find suitable work placements and give you advice on how to get the most out of them, the Faculty of Health and Life Sciences' Employability and Placements Unit will help support you when you are ready to begin your professional career. We have an excellent track record with 98% of our September intake students on the adult Nursing BSc course which is taught on campus in work or continuing their studies in the most recent destinations survey (DLHE 2016/17). 
CU Scarborough is committed to preparing you for your future career and aims to give you a competitive edge in the graduate job market. CU Scarborough's Careers and Employability team provide a wide range of support services to help you plan and prepare for your career.
As the health industry is one of the strongest sectors in terms of growth and employment opportunities, a degree in adult nursing will give you the opportunity to move into a wealth of nursing careers.
There is a real shortage of qualified nurses across the North Yorkshire Coast and nationally, meaning that there is a demand for graduates in the industry.
Where our graduates work
Many of our graduates find employment as qualified nurses in the NHS with a growing emphasis on community settings, in acute hospitals, military nursing, in the private and independent healthcare sector, in private hospitals, nursing or care homes. As your career progresses a number of options may open to you for example as a lecturer or specialist practitioner, advanced nurse practitioner, consultant nurse or manager. 
---
How to apply
UK Students

Full-time UK undergraduate students apply through UCAS. Otherwise, you will need to apply to CU directly. Read our application pages to find out your next steps to apply.

---

If you'd like further support or more information about your course get in touch with us today.
Disclaimers

Student Contract

By accepting your offer of a place and enrolling with us, a Student Contract will be formed between you and the CU Group. A copy of the 2021/22 Contract can be found here. The Contract details your rights and the obligations you will be bound by during your time as a student and contains the obligations that the CU Group will owe to you. You should read the Contract before you accept an offer of a place and before you enrol at CU Scarborough.

Tuition fees

The tuition fee for the course that is stated on the course webpage and in the prospectus for the first year of study will apply. We will review our tuition fees each year. For UK and EU students, if Parliament permit an increase in tuition fees, we may increase fees for each subsequent year of study in line with any such changes. Note that any increase is expected to be in line with inflation. Following the UK's exit from the European Union, EU students should be aware that there may be a change to UK laws following the UK's exit, this may change their student status, their eligibility to study part time, and/or their eligibility for student finance. We will act in accordance with the UK's laws in force in relation to student tuition fees and finance from time to time.

For International students the tuition fee that is stated on the course webpage and in the prospectus for the first year of study will apply. We will review our tuition fees each year. For international students, we may increase fees for each subsequent year of study but such increases will be no more than 5% above inflation.

Accreditations

Many of our courses have been formally recognised by professional bodies, which means the courses have been reviewed and tested to ensure they reach a set standard. In some instances, studying on an accredited course can give you additional benefits such as exemptions from professional exams (subject to availability, fees may apply). Accreditations, partnerships, exemptions and memberships shall be renewed in accordance with the relevant bodies' standard review process and subject to the CU Group maintaining the same high standards of course delivery.

Facilities

Facilities mentioned on this page may not be relevant for every course. Due to the ongoing restrictions relating to COVID-19, some facilities (including some teaching and learning spaces) and some non-academic offerings (particularly in relation to international experiences), may vary from those advertised and may have reduced availability or restrictions on their use.

Placements and study abroad opportunities

Please note that we are unable to guarantee any placement or study abroad opportunities and that all such opportunities may be subject to additional costs (e.g. travel, visas and accommodation etc.), competitive application, availability and/or meeting any applicable visa requirements. To ensure that you fully understand the requirements in this regard, please contact the International Office for further details if you are an EU or International student.

Additional costs

This course may incur additional costs associated with any field trips, placements or work experience, study abroad opportunities or any other opportunity (whether required or optional), which could include (but is not limited to), equipment, materials, bench fees, studio or facilities hire, travel, accommodation and visas.
You may also like
CU Scarborough (Scarborough)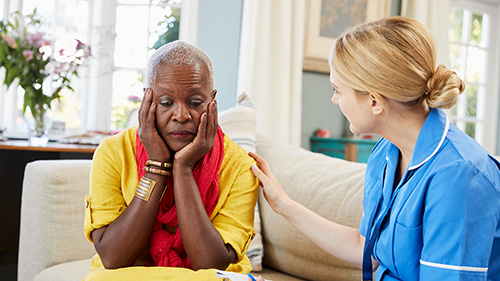 Mental Health Nursing BSc (Hons)
CU Scarborough (Scarborough)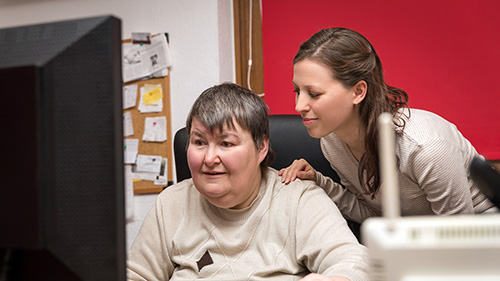 Learning Disabilities Nursing BSc (Hons)
CU Scarborough (Scarborough)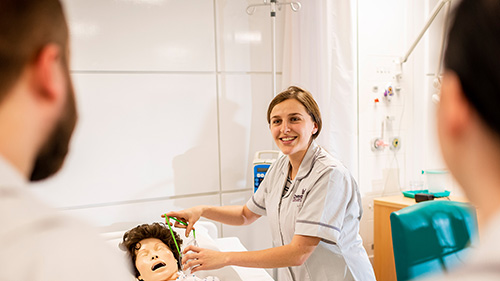 Health & Social Care BA (Hons)
---