Schools, Colleges and Communities
Virtual Outreach – Live Chat and Webinars
Live Chat
The team are available Monday to Friday 8.30am - 5.00pm to answer your questions on our Live Chat. Click on Chat – I am a UK student to speak to the team.
Webinars
Make your booking for any of the described webinars. We will be adding more sessions through May and June and you can find a list of available dates for each webinar on the booking form.
How to write your personal statement
For anyone planning to start university in 2021, this helpful session will cover how to structure your personal statement which is an important part of the UCAS application. We will outline how to structure your statement, essential areas to cover and how to relate your skills and experiences to the courses that you are applying for.
Understanding the UCAS Process
For anyone planning to start university in 2021, this essential session will cover the UCAS timeline and will include tips on how to prepare for your higher education journey including attending open days and what happens to your application once submitted.
Student Finance and managing your money at university
For anyone planning to start university in 2020, this timely session will include what you need to do to ensure that your student finance is in place for starting you course in September. We will go over how the student finance system works, how much money you are entitled to, when to repay, and provide useful hints and tips for managing your money at university.
Why go to university? The benefits of higher education
For anyone planning to start university in 2021, we will highlight the benefits of choosing to go to university and explore the many opportunities that students can undergo as part of their higher education experience. We will also take a look at our courses at our campuses in Coventry, London and Scarborough and examine the different types of flexible programmes on offer.
How to research universities and courses
For anyone planning to start university in 2021, this session will take you through the important stage of researching your future university and course. We'll cover the different types of universities available, show you why courses are similar in name but can be very different, and give you all of the tools you need so you are prepared to make the right choices on your UCAS application.
Student life at Coventry University
For anyone planning to start university in 2020 or 2021, this session will be led by our fantastic student ambassadors as they talk about their experiences studying at our campuses across the UK.
Preparing to start university in 2020. Staying motivated during COVID-19
For anyone planning to start university in 2020 or 2021, this session will provide applicants with guidance of how to stay motivated during the COVID-19 pandemic and how to prepare to start your higher education journey in these unprecedented times. We understand how difficult this period is for applicants and we will help you to ensure that you are best prepared to begin your course.
The CU model: Flexible life-shaped learning
For anyone planning to start university in 2020 or 2021, we will cover the key benefits of studying at our CU campuses in Coventry, Scarborough and London, including; lower tuition fees, a flexible timetable and no end of year exams. Students who study our CU model benefit from a modern, forward-thinking higher education institution, reinforced by the quality and reputation of Coventry University.
Degrees with a difference: An Introduction to CU Scarborough
For anyone planning to start university in 2020 or 2021, this session will cover why CU Scarborough offers 'degrees with a difference', and how it all links to industry demand for graduates in the region. An essential event for those looking to explore the possibilities of gaining a Coventry University degree on the Yorkshire coast.
Teachers and advisors support workshop
For teachers and advisors, join us to discuss how you are adapting to working virtually and discover how Coventry University can support you and your learners from home.
How we can help
We are a friendly, knowledgeable and experienced team of specialist advisors that provide guidance to students on studying at any Coventry University campus. Whether it's our Coventry University campus with over 30,000 students, our smaller flexible learning sites of CU Coventry, CU Scarborough and CU London (in Dagenham and Greenwich), or our business campus Coventry University London.
The team attends higher education fairs in schools and colleges and delivers a range of engaging sessions for secondary and post-16 students outlining the benefits of HE. We also represent Coventry University at UCAS, What Uni Live and UK University Search exhibitions nationally. And we work with communities local to our campuses to support people accessing higher education through our flexible learning options.
Every member of the team is also a member of HELOA, the professional association of staff in higher education who work in the field of education liaison and provide guidance and information to prospective higher education students, their families and advisers. Our support helps students make informed decisions about their futures and we proudly currently hold a number of voluntary roles within HELOA.
Taster sessions are delivered at all campuses in a variety of subject areas. You can find more information including session content and available dates on UniTasterDays.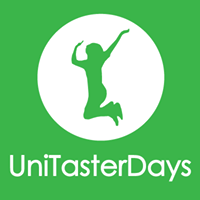 Due to the COVID-19 outbreak, all on-campus sessions and visits to schools and colleges are cancelled until further notice but the team is available to provide support and guidance virtually.
Please contact your regional team to discuss how we can support you and your students.
Meet the team
Undergraduate
Northern Team
Based at CU Scarborough and for schools, colleges and communities in Northern England, Northern Ireland and Scotland.
---
Central Team
Based at Coventry University and for schools, colleges and communities in Central England and Wales.
---
Southern Team
Based at CU London and for schools, colleges and communities in London and Southern England.
Martin Bell
Teddy Nguyen
Mushtaq Ahmad
Ola Popoola
---
Postgraduate
Based at Coventry University and for anyone considering Postgraduate level study with us, taught at Coventry University, Coventry University London or Coventry University Online.
Alan Dobson
Postgraduate Student Recruitment Manager
Phone: 07557 425082
Email: ab2678@coventry.ac.uk