Customer Services
We are dedicated to enhance your customer experience at CU Coventry by listening to all of our customers and delivering excellent customer service.
Customer Services strive for continual improvement and our shared core values determine our high level commitment to you.
Core values
What does Customer Service mean to us?
Working as one
We work together to deliver outstanding service to our internal and external customers.
Customer focused
We get to know our customer requirements, working collaboratively to achieve exceptional results.
Innovation
We will be creative in our thinking; generate ideas and solutions to improve our service deliverables and encourage innovation.
Respect
We will always be honest and open, respect each other and listen to everyone's contribution.
Passion to excel
We are passionate about continuous improvement, always looking to learn, improve and excel.
Pride
We take pride in what we do, through to the smallest detail and recognise and enjoy achievements.
Being accountable
We take responsibility and ownership; deliver what we say we will deliver.
Our Promises
A big smile
Friendly and efficient services are our passion. Expect a friendly, helpful and knowledgeable service from all of our team.
We will always put you first
Identify customer needs at the first point of contact. Taking the time to understand what you need.
Keeping our promises
Always deliver what we say we will deliver. If we are unable to resolve your query immediately, we will provide regular updates to meet your expectations.
Listening to you
We value and act on the feedback you provide us relating to your experience at CU Coventry.
Key performance indicators
Aim to achieve 91% Customer Satisfaction. Customer Services ensures at least 85% of enquiries are resolved on the same day that they are received.
We will respond to email requests within 24 hours during our opening times.
Provide business information
Generate reports that will assist in decision making with the tracking and monitoring of Key Performance Indicators.
Services
We are a one stop shop specialising in the following services:
| | |
| --- | --- |
| Student status letters | Bank account letters, access course letters |
| Timetable information | Room numbers of classes, block dates |
| ID cards | ID card issues and replacement ID cards |
| Payments | Debit/credit card payments for tuition fees, trips, exams, replacement ID cards, lanyards, USBs, library fines |
| IT | IT registration, SOLAR, student email, password reset, locked accounts |
| Forms | Extension & deferrals, amendments to enrolment, part-time and access applications, withdrawals |
| Car parks | Location of student and public car parks & prices |
| Appointment bookings | Academic Writing Service, Careers Zone, Student Welfare, Finance, UCAS |
| Refunds | Tuition fee and trip refunds |
| Finance | Confirmation of attendance/change of circumstances, student finance issues e.g. blocked accounts, confirmation of payment, invoice enquiries |
| Registry | Admissions, resits/results, certificate requests, enrolment errors, module running order, transcript requests |
| Lost property | Items misplaced, lost and found |
| New enquiries | Course enquiries, accommodation info, open days |
| Moodle | Login issues, unable to submit/upload assignments, unable to access/view modules |
| Other | Any other enquiries/questions you may have - we will always help |
Customer Service Excellence
Since the launch of the new 'one stop shop' Customer Services Desk at CU Coventry in September 2014, the CSE standard has been embedded into the model to ensure that this is the way of working. The CSE framework, in conjunction with the ISO 9001:2008 standard, is used to drive, deliver and assure a quality provision of customer care to all existing and prospective internal and external customers. The formal certification of Customer Service Excellence is an acknowledgement and independent validation of achievement of the Customer Service Desk's practice, competence and hard work in this area and its integral role with staff and students within CU Coventry.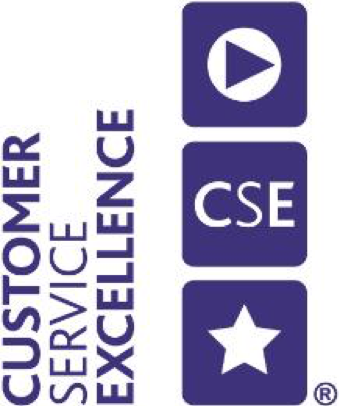 How is Customer Service Excellence Assessed?
The accreditation process comprised 5 stages from Pre-Assessment (evidence gathering), Document Review, Planning and Preparation, Onsite Assessment to the final Report. The standard has five criterion, comprised of 57 elements that the accreditation is assessed against. These five criterion are: Customer Insight, Culture of the Organisation, Information and Access, Delivery and Timeliness and Quality of Service. Throughout the Onsite Assessment, interviews were carried out with ten members of academic and professional services staff, students and external suppliers. Evidence was submitted against each of the elements within the criterion. The lead Customer Service Excellence assessor has a HE teaching background and the intentional use of the word 'customer' was explored in detail and we were commended for placing the customer at the centre of CU Coventry.
What benefit will Customer Service Excellence Accreditation have to our customers?

The achievement of the Customer Service Excellence standard will be used as a benchmark going forward for CUC Ltd to measure the quality of service provided in this area and the CSD will continue to drive continual improvement and a customer focused culture across CU Coventry as we move into an ever increasing customer focus on value for money.
Key Performance Indicators
KPI Achievements 2018-19
| | | |
| --- | --- | --- |
| Queries, Surveys and Mystery Shopper targets | Achieved | Total number |
| We aim for 85% of enquiries to be resolved on the same day they are made | 92% | 5,415 |
| We aim for 91% of customers to be satisfied with the quality of service they receive from Customer Services | 100% | 208 |
| We aim for a Mystery Shopper average rating of 9 | 8.6 | 18 |
Information is correct as of 08/01/2019 and reflects the academic year 18/19 to date.
Contact us
If you need any assistance, please don't hesitate to contact us.
If you are emailing, in order to help us deal with your query as quickly and effectively as possible please include your:
Name
Student ID (if known)
Contact number
Contact email address
Enquiry or comment
Get in touch
Call us
Email us
Message us
Opening hours during campus closure
Because of the campus closure due to COVID-19, we have taken the decision to reduce our opening hours to:
Monday to Friday 8.30am - 7pm
We will continue to review these hours while we remain away from campus to ensure we are delivering the best service to our customers.
To ensure that you are supported throughout this unprecedented and uncertain period, our Customer Services team will remain contactable by email and telephone. This said, we would kindly ask that email be your first channel of contact with us. If you would like a telephone call back regarding your email, please state this in the subject line and a member of the team will happily give you a call. The Customer Services email address is csd.cuc@coventry.ac.uk.