Nursing Associate Foundation Degree
Study level:

HNC/HND courses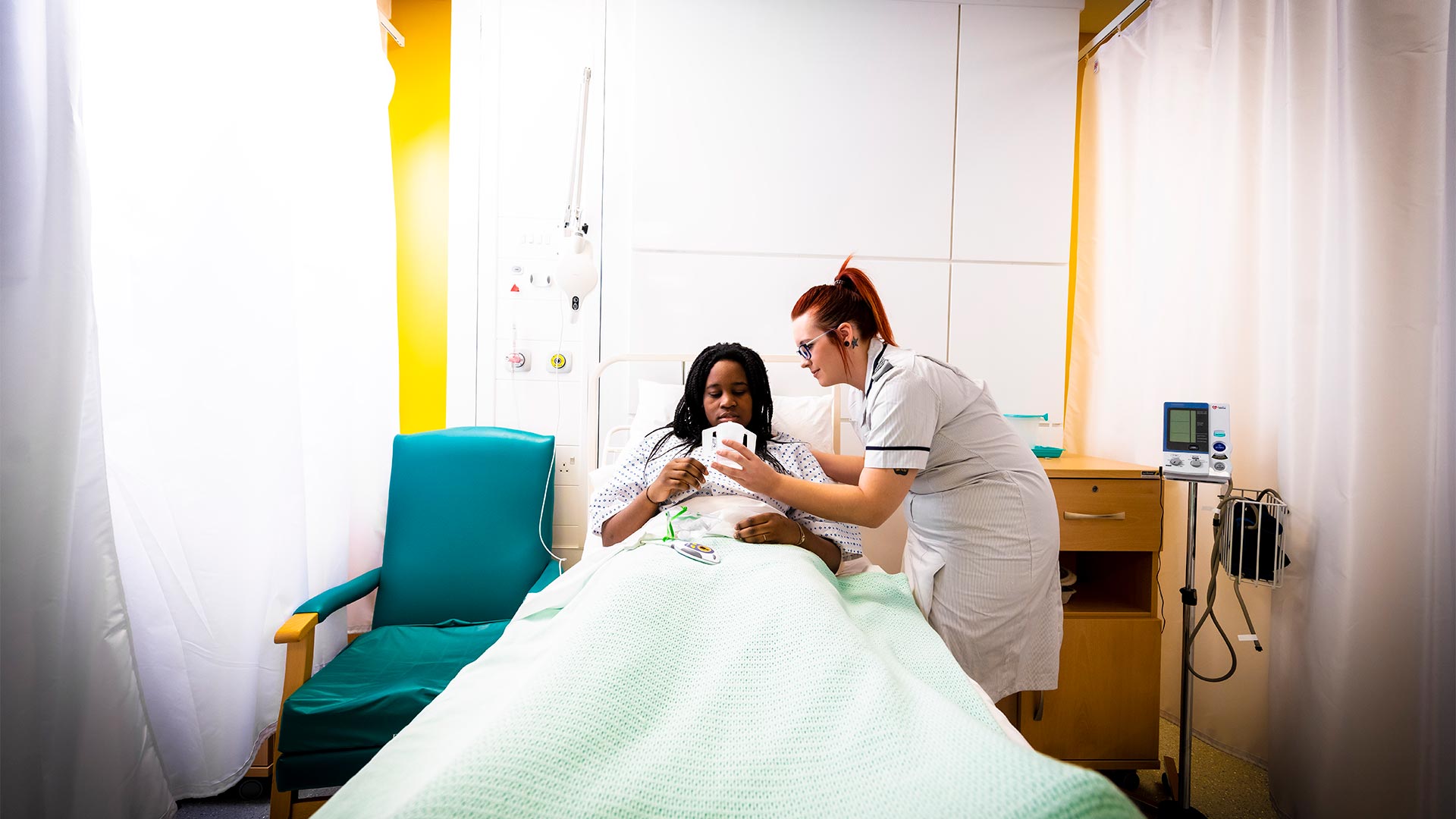 Development of the health and social care workforce is pivotal to building the capacity and capability needed to deliver compassionate, high quality evidence based care to a diverse and ageing population.
Location
CU Scarborough (Scarborough)
Study mode
Full-time
Online/Blended
Duration
2 years full-time
Course code
UCAS Code: B700

Start date
September 2023
The information on this page is for 2022-23 entry and should be used as guidance for 2023-24 entry. Please keep checking back on this course page to see our latest updates.
---
Course overview
Development of the health and social care workforce is pivotal to building the capacity and capability needed to deliver compassionate, high quality evidence based care to a diverse and ageing population.
The Nursing Associate foundation degree is designed to meet the educational requirements necessary for the newly created nursing associate role, enabling successful graduates to register as a Nursing Associate with the Nursing and Midwifery Council, and work supporting registered nurses delivering hands on care in a wide variety of clinical settings.
It also offers a pathway to other nursing roles, including that of a graduate nurse through progression onto a pre-registration programme therefore further enhancing career options. After successfully completing this course it may be possible to transfer on to the second year of a BSc Nursing degree, but this would depend on NMC requirements and standards and your chosen field of nursing, therefore this cannot be guaranteed.
Coventry University has a large and successful School of Nursing, Midwifery and Health and we are ranked 4th in the Guardian University Guide 2020 for Nursing and Midwifery. The programme was shortlisted for a Student Nursing Times and Apprenticeship award in 2019 and over 10% of students who completed the first programme have secured places on the prestigious Florence Nightingale Leadership course.
In response to a high demand for the nursing associate role, CU Scarborough is now offering a route on to this course at its North Yorkshire campus.
Why CU Scarborough
We offer a style of education which is flexible and designed to fit around your life, allowing you to benefit from a modern, forward-thinking higher education institution, reinforced by the quality and reputation of Coventry University. We aim to provide career-focused courses, wherever possible, coupled with placement opportunities to help prepare you for the world of work. We are dedicated to making higher education accessible and enjoyable to everyone, so we keep our fees low and made it a policy to cover one module at a time, allowing you to become a specialist in each topic before moving onto the next.
Accreditation and Professional Recognition
This course is recognised by the following professional bodies:

Nursing and Midwifery Council (NMC)
The Nursing and Midwifery Council (NMC) will be regulating the Nursing Associate role and approving Nursing Associate courses. On successful completion of the course you will be eligible to apply to join the Nursing and Midwifery Council Nursing Associate register - Registration is subject to meeting good health and character requirements and payment of a registration fee. Further details about the registration fee and process will be available on the NMC website.
---
How can we help?
Chat with an advisor now or leave a message and we'll get back to you as soon as we can.
Chat now
Leave a message
---
What you'll study
This course gives you the opportunity to develop a range of practical skills and the underpinning knowledge to allow you to make a real difference to quality of life and care of people of all ages and in a wide range of health care settings.
Equal time and weighting is given to the practical and theoretical components of the course. The course is taught by experienced nurses and healthcare professionals who will support you in your journey to becoming an NMC registered Nursing Associate.
On commencing the course, you will study two modules. This will be an introduction to science and a clinical skills module spanning 13 weeks before you start your first 10 week mandatory placement, which is sourced by CU Scarborough. You will then undertake a module to develop more advanced clinical skills and underpinning knowledge before your second 10 week placement of year one.
Modules
Introduction to Nursing Science

The aim of this module is to introduce you to the scientific foundations of nursing which apply to holistic care across the lifespan. You will develop your knowledge of relevant human anatomy and physiology, microbiology, psychology, sociology and pharmacology and learn to appreciate how this applies to care delivery in a variety of settings. You will also be introduced to the topic of maternal health and care related to childbirth and key concepts that underpin nursing practice.

Foundation Skills for Nursing Care

This module aims to introduce you to the concept of health and well-being, enabling an understanding of the bio-psychosocial needs of the patient group across the life span. It introduces a number of models, concepts, frameworks and theories of assessment, and helps you to identify personal attributes and professional skills that facilitate the interpersonal relationships used during the assessment process, enabling you to contribute to the delivery of care.

Foundations in Communication and Professional Practice (Practice Placement 1)

This mandatory* 10 week placement module, which is sourced by CU Scarborough, aims to enable you to demonstrate and promote professional values, attitudes and behaviours in a practiced-based learning setting. You will develop your communication and interpersonal skills working within multidisciplinary teams providing safe holistic compassionate patient centred care.

Applied Nursing Science

This module is designed to develop your ability to apply relevant physiological and psychological knowledge to the assessment and management of care across the lifespan. Successful completion of the module will enable you to provide appropriate physical and mental health care as informed by a person/family centred assessment of the individuals' care requirements. Health needs and provision of care will be explored across primary, secondary and third sector care environments and the role of Nursing Associates in assessing physical and mental health risks to promote health and wellbeing will be explored.

Promoting Health and Wellbeing Preventing Ill Health (Practice Placement 2)

This mandatory practice-based learning module* which is a 10 week placement module sourced by CU Scarborough, aims to further develop your knowledge and understanding of the patient journey with emphasis on social, economic, cultural and environmental factors that influence individual and community health and well-being. You should develop skills in recognising health inequities locally, nationality and internationally and recognise indicators of unhealthy lifestyle and apply your knowledge of health promotion and well-being including 'Making Every Contact Count' (MECC) during care delivery.
In year two, you will learn about the evidence base underpinning nursing care and develop your knowledge of drugs and therapies for all age groups and fields of nursing. This will equip you for your first clinical placement of year two. You will then go on to develop your knowledge of legal and ethical aspects of care and advance your teaching skills prior to your final 10 week clinical placement of year two. As in year one, all placements are sourced by the CU Scarborough.
Modules
Therapeutic Approaches in Nursing Care

The module aims to introduce you to a range of therapeutic approaches/models that underpin nursing practice. You will be encouraged to examine how these approaches are reflected within the role, responsibilities and functions of the nursing associate.

Evidence Based Nursing Practice

In this module you will be introduced to evidence-based practice and research in nursing. You will develop understanding of your usefulness and importance in contributing to underpinning nursing knowledge and decisions. You will gain a fundamental understanding of various methodological approaches and the research process. The skills of appraising evidence and research will be explored and developed.

Providing and Monitoring Safe Care (Practice Placement 3)

This mandatory practice-based module* which is the third 10 week placement on this course and sourced by CU Scarborough aims to provide you with opportunities to build on your foundation skills for practice gained in year one. It will enable you to work more independently with increasing competence in the role of a nursing associate student, including the ability to contribute to the evaluation of quality holistic person centred care.

Supporting Learning and Assessment

Successful completion of this module enables you to demonstrate the skills, attitudes and behaviours that support personal development and lifelong learning. You will examine the principles and evidence that underpin approaches to learning and the contribution of learning theory will be explored to illustrate application in the assessment, planning and delivery of teaching.

Foundations in Legal & Ethical Aspects of Care

This module will introduce you to the underlying principles of healthcare ethics, legislation and social policy. This will include the protection of vulnerable people across the lifespan including those with complex needs. It is designed to equip you with the ability to recognise ethical challenges relating to people's choices and decision­ making about their health and wellbeing across care settings. The ability to act within the law to help service users, families and carers to manage needs will be explored.

Effective Teamwork and Transition to Nursing Associate (Practice Placement 4)

The aim of this module is that you will be able to identify the principles of team
working. On this course's final 10 week mandatory placement* which is sourced by CU Scarborough, you will be provided with the opportunities to display a range of competencies, attitudes and behaviours required of a Nursing Associate. This module also aims to provide you with additional opportunity to display your ability to work independently with distant
supervision, in a safe and increasingly confident manner to deliver quality holistic person centred care. It will provide you with the opportunity to extend and apply the knowledge and skills you gave gained on the course.
---
How you'll learn
The Nursing Associate foundation degree includes a comprehensive range of modules which were developed in collaboration with health and social care employers. This helps ensure our graduates are equipped for employment in a wide range of health and social care settings both locally and nationally.
During your theory modules your learning will be supported by interactive lectures, workshops and seminars where you learn with and from other students. You will have clinical skills teaching in laboratories and skills-related tutorials. A wide range of online resources including videos, quizzes, games and workbooks will be available for you to undertake guided and self-directed learning and help you with your assignments.
Placements will take place with one of our partner settings, which will normally be in the Scarborough region, however to ensure you have a breadth of placement experiences you may be required to travel to attend placements.
You will be allocated an Academic Personal Tutor (APT) for the duration of the course who will support and guide you to manage your study time, maximise learning opportunities and meet assignment submission dates. As digital literacy and technology is such an important factor in the delivery of healthcare, you will be supported to develop your digital literacy from the outset of the course.
In your placements you will be supernumerary (not counted in the staff numbers) and will have an allocated Practice Assessor and Practice Supervisor to facilitate and assess your learning in practice. A Practice Facilitator will also support you during your placements.
Teaching contact hours are made up of lectures, tutorials and online learning. Developing independent learning capabilities and using digital learning resources are essential to equip you for lifelong learning and further study. During your placement weeks you will be supported and supervised by a Practice Assessor and Practice Supervisor and should be supernumerary at all times.
---
Assessment
A wide variety of assessment are used throughout the course with half of the assessments taking place in your clinical placement areas. All of the assessments are designed to integrate theory and practice and to build on previous learning experiences. As you will be working 30 hours each week on your studies or placement, this has been taken into account during the scheduling of the assessments to ensure a balanced and manageable assessment load both within modules and for the duration of the course.
Assessments include case study based essays, presentations, reflections, practical clinical examinations, teaching Service Users or peers, and exams such as drug knowledge and calculations. Resources such as interactive workbooks and online quizzes are provided to help you assess your own learning as well as preparing you for assessments. Compassionate and caring attitudes and values are central to the role and will be assessed throughout the course.
---
Job ready
On successful completion of the course you will be eligible to apply to join the UK Nursing and Midwifery Council Nursing Associate register. Registration is subject to meeting good health and character requirements and payment of a registration fee. Further details about the registration fee and process are available on the NMC website.
---
Applicants should have GCSE Maths and English (grade C / grades 4-9) or equivalent such as Functional Skills level 2 and academic attainment at Level 3 (normally 32 UCAS points). UCAS points can be achieved through level 3 qualifications including Access to Higher Education Diploma or Access to Nursing, A Levels, NVQ Level 3, or BTEC National Diploma.
Other requirements include commitment to completing a Foundation Degree programme, intermediate IT skills, evidence of time management skills and ability to prioritise. An ability to work within multidisciplinary teams, escalate concerns, and show initiative are essential requirements for the role.
In line with the National Health Service constitution we use a values-based recruitment approach in seeking candidates with the appropriate values to support effective team working in delivering excellent patient care. You will also be required to attend a selection event, which provides detailed information about the course and assesses numeracy, literacy and aptitude as part of the selection process. Satisfactory health clearance and criminal records disclosure required.
All applications are considered on an individual basis and the whole application is reviewed which includes previous and predicted qualifications, experience, reference and your motivation to study the course. Chat with us for further information.
Are you eligible for the CU Support Scheme?
We believe every student should have the opportunity to dream big, reach their potential and succeed, regardless of their background.
---
Fees and Funding
2023/24 tuition fees.
| Student | Full-time | Part-time |
| --- | --- | --- |
| UK | £9,250 per year | Not available |
For advice and guidance on tuition fees and student loans visit our Funding and Finance page.
We offer a range of International scholarships to students all over the world. For more information, visit our International Scholarships page.
Tuition fees cover the cost of your teaching, assessments, facilities and support services. There may be additional costs not covered by this fee such as accommodation and living costs, recommended reading books, stationery, printing and re-assessments should you need them.
How do you know if you need to pay UK or international tuition fees?

We carry out an initial fee status assessment based on the information you provide in your application. Your fee status determines your tuition fees, and what financial support and scholarships may be available to you. The rules about who pays UK (home) or international (overseas) fees for higher education courses in England are set by the government's Department for Education. The regulations identify all the different categories of student who can insist on paying the home rate. The regulations can be difficult to understand, so the UK Council for International Student Affairs (UKCISA) has provided fee status guidance to help you identify whether you are eligible to pay the home or overseas rate.

If you meet all the criteria required by any one category, including any residence requirements, your institution must charge you the home rate. You only need to find one category that you fit into.
---
Facilities
We've spent £14 million on a brand new campus building. It's a purpose-built, state of-the-art development that is one of the most modern facilities in the UK.
It includes a library, IT suites, mock law court, engineering and science labs, cafe and lots of individual and group study spaces. Next to us is Scarborough's new leisure village. The complex includes an Olympic legacy swimming pool, sports hall, fitness suite, all weather pitches and the new Scarborough Athletic football ground.
---
Careers and opportunities
Throughout the course you will have opportunities to experience a variety of clinical placements and visits to different care settings which will help you decide where you would like to apply to work on completion of the course.
Where our graduates work
Our graduates are employed in acute care organisations, community care settings and within general practice and social care.
---
How to apply
UK students

Full-time UK undergraduate students apply through UCAS. Otherwise, you will need to apply to CU directly. Read our application pages to find out your next steps to apply.

---

If you'd like further support or more information about your course get in touch with us today.
Disclaimers

Coventry University together with Coventry University London Campus, CU Coventry, CU London, CU Scarborough and Coventry University Online come together to form part of the Coventry University Group (the "University") with all degrees awarded by Coventry University.

1Accreditations

The majority of our courses have been formally recognised by professional bodies, which means the courses have been reviewed and tested to ensure they reach a set standard. In some instances, studying on an accredited course can give you additional benefits such as exemptions from professional exams (subject to availability, fees may apply). Accreditations, partnerships, exemptions and memberships shall be renewed in accordance with the relevant bodies' standard review process and subject to the university maintaining the same high standards of course delivery.

2UK and international opportunities

Please note that we are unable to guarantee any UK or International opportunities (whether required or optional) such as internships, work experience, field trips, conferences, placements or study abroad opportunities and that all such opportunities may be subject to additional costs (which could include, but is not limited to, equipment, materials, bench fees, studio or facilities hire, travel, accommodation and visas), competitive application, availability and/or meeting any applicable travel COVID and visa requirements. To ensure that you fully understand the visa requirements, please contact the International Office.

3Tuition fees

The University will charge the tuition fees that are stated in the above table for the first Academic Year of study. The University will review tuition fees each year. For Home Students, if Parliament permit an increase in tuition fees, the University may increase fees for each subsequent year of study in line with any such changes. Note that any increase is expected to be in line with inflation.

For International Students, we may increase fees each year but such increases will be no more than 5% above inflation. If you defer your course start date or have to extend your studies beyond the normal duration of the course (e.g. to repeat a year or resit examinations) the University reserves the right to charge you fees at a higher rate and/or in accordance with any legislative changes during the additional period of study.

4Facilities

Due to COVID-19, some facilities (including some teaching and learning spaces) and some non-academic offerings (particularly in relation to international experiences), may vary from those advertised and may have reduced availability or restrictions on their use.

Student Contract

By accepting your offer of a place and enrolling with us, a Student Contract will be formed between you and the university. The 2023/24 Contract is currently being updated so please revisit this page before submitting your application. The Contract details your rights and the obligations you will be bound by during your time as a student and contains the obligations that the university will owe to you. You should read the Contract before you accept an offer of a place and before you enrol at the university.
CU Scarborough (Scarborough)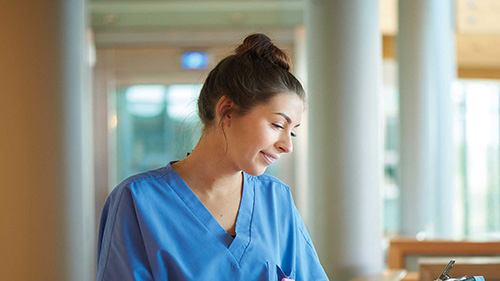 CU Scarborough (Scarborough)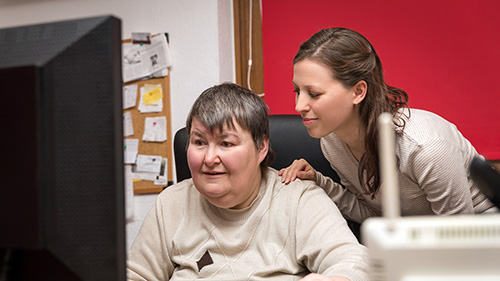 Learning Disabilities Nursing BSc (Hons)
CU Scarborough (Scarborough)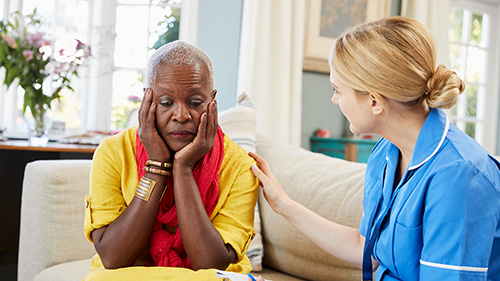 Mental Health Nursing BSc (Hons)
---