Your typical week
You would typically be attending campus for face to face classes from 9am to 5pm (with breaks) on 2 days with a half day either on campus or online dependent on your preference on Wednesday mornings or Wednesday afternoon
Each week starts with a group session setting out expectations for the week.
At the end of your week's teaching, you will have another joint session where you can consolidate and share what you've learned with your classmates.
The reason I came to CU London was because of the learning model and 6-week teaching blocks. There's only one subject, and one assessment at a time.

Gabriela Barbosa. Business Management & Leadership BA student
Dedicated personal study time
Your half day session would comprise of:
Insight sessions from employers
Tutorials and support with assessments.
These sessions are typically shared with our students from our other CU campuses thus broadening your network and exposure to people from different backgrounds.
If you have any concerns about managing your timetable, come and talk to us. You will receive your exact timetable when you enrol. Once you are enrolled, you will have that same timetable for the rest of your course.
Example timetable
Mon
Tues
Weds
9am - 5pm
On campus teaching
9am - 5pm
On campus teaching
Morning or afternoon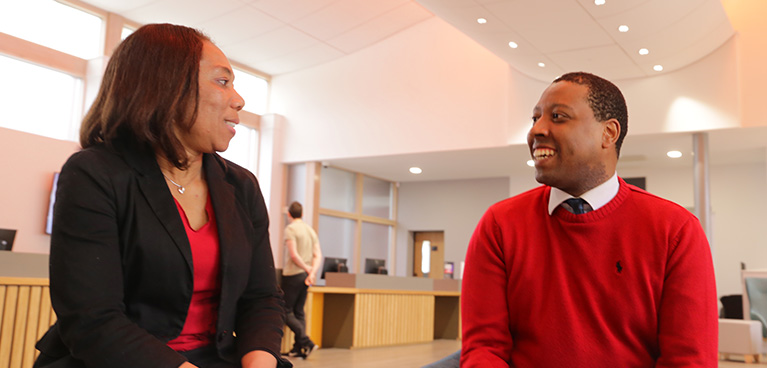 Learning experiences
CU offers a flexible style of university education which is designed to fit around your life.