Clearing 2019
Clearing places available on this course
Limited places are available on some of our courses* with the following tariffs: HNC= 32pts, HND= 40pts, degree= 48pts (*excludes Nursing/Design courses). Contact us to discuss your options:
---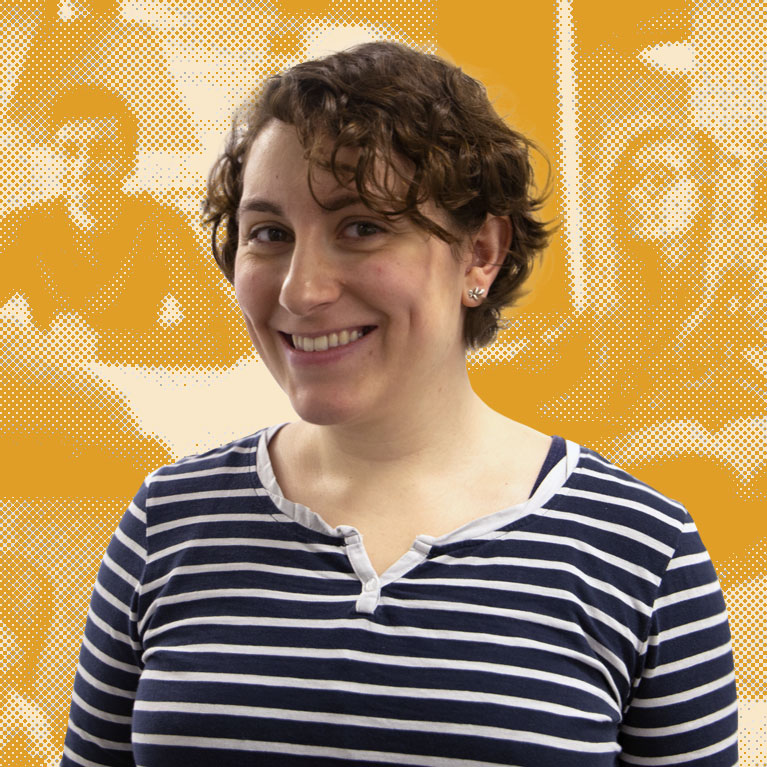 Rise above
Not having end of year exams is incredible because you can focus on what you are doing. The module structure means you can study one topic, do one assignment and have a practical approach.
Franziska Poschl, Business Management & Leadership BA (Hons)
Course code:
NM12 - BA (Hons)
21M5 - HND
21MN - HNC
Study options:
3 year - Degree
2 year - HND
1 year - HNC
Location:
Starting:
September 2019
November 2019
January 2020
March 2020
April 2020
June 2020
Fees:
---
Get in touch
For questions regarding study and admissions please contact us:
This modern, innovative and exciting programme provides comprehensive coverage of essential practices from the Management & Leadership course, combined with the key topics taught on the Law & Practice course.
For students who have an interest in both industries, this course focuses on contemporary business and legal issues that impact on the running of a successful organisation. You will learn the key points of owning or running a business within the legal remit and the key differences and practices of entrepreneurs and intrapreneurs.
You'll also gain a solid background in key topic areas such as writing contracts, rights on intellectual property and how to lawfully advertise and market a business.
Why CU London
We offer a style of education which is flexible and designed to fit around your life, allowing you to benefit from a modern, forward-thinking higher education institution, reinforced by the quality and reputation of Coventry University. We aim to provide career-focused courses, wherever possible, coupled with placement opportunities to help prepare you for the world of work. We are dedicated to making higher education accessible and enjoyable to everyone, so we keep our fees low and made it a policy to cover one module at a time, allowing you to become a specialist in each topic before moving onto the next.
Employability
Dedicated Careers & Employability department who will assist you in finding employment
Top Quality Courses
Taught by industry professionals, awarded by Coventry University
No End of Year Exams
Our modern teaching techniques mean no last-minute cramming and less stress
Professional Recognition
Specific courses contain additional industry recognised qualifications from awarding bodies
What our students say
Whilst at CU I have developed a lot of skills. The main being communication, which has been key to my development. Transitioning from university to the corporate world, the levels of communication are very different and the employability team, along with my lecturers, have helped me overcome this barrier.
The Business & Law BA (Hons) degree aims to provide a thorough understanding of legal knowledge and key business practices within modern day operations.
This collaborative course focuses strongly on the legal remits of business, covering a wide array of topics from contract and intellectual property law, to marketing and business leadership.
You'll develop decision making, advocacy and presentation skills, allowing you to build a solid foundation to become a competent and confident practitioner.
Modules
Overview
The first year is designed to provide you with a comprehensive understanding of the legal system and public law. You will be introduced to the legal framework, including elements of the civil and criminal justice systems and contract law. Throughout the year, the programme aims to develop your skills in decision making and research methods, providing you with a solid foundation for further exploration in years two and three. Students who complete year one are eligible for a Higher National Certificate (HNC) in Business & Law.
Modules
An introductory module, you will cover the creation of new laws, the role of the judiciary and the details of the government and its functions.

This popular module focuses on critically reviewing a range of management and leadership theories including team development. Recognising and analysing the characteristics of a leader, you will gain an understanding of how motivation is used by managers to encourage and sustain productivity from employees in a range of organisations.

An essential business-based module, this unit introduces the core subjects of contract law. You will explore what a legally binding contract consists of, applied terms, exclusion causes, how contracts can be discharged and more. You will articulate your knowledge through written assessments, refining your academic writing style in the process.

Combining the theory that underpins management practice with the practical skills needed to succeed in the workplace, this module demonstrates how various elements of information management work together. Evaluating various sources of information, you'll practice making managerial-level decisions based on data, considering how they are conceived and appraising the results.
Overview
Critically appraising legal aspects that affect everyday operations, you get the chance to practice a range of advocacy, written and communication skills. You will also be introduced to the financial side of business and the significance of legal barriers in business accounting. In the context of organisational performance, you will explore entrepreneurialism and the importance of independent and innovative working in business, undertaking assessments to demonstrate your knowledge. Students who complete year two are eligible for a Higher National Diploma (HND) in Business & Law.
Modules
This module looks at the financial context for contemporary organisations, including appropriate sources of finance and accurate interpretation of financial data. You will focus on the use of fiscal information as a leadership and management tool, for monitoring and managing organisational performance.

An entirely theoretical, accounting module with the aim of equipping you with a full spectrum of business skills. You'll learn appropriate due diligence methods required in business and the basics of operating within the legal remit, affecting precision and reliability to a high standard. As businesses constantly enter financial contracts, you'll learn the basics of contract law and assess how the law impacts accountants.

This module teaches the process of going through the court system, from the evidence needed to proceed a claim, to what you can expect from a defendant. Your skills will be put to the test in exciting practical assessments.

Having entrepreneurial flair is common in many successful managers. In this module, you will evaluate the skills needed by an entrepreneur for a business start-up. We will also cover the role of an intrapreneur—a manager who runs their own area of responsibility within and organisation as their own mini-business.
Overview
Sandwich and placement years give you the opportunity to gain further insight into the industry or career you are seeking to follow. This enables you to contextualise the theoretical models and concepts discussed in the classroom in the work place. You can also choose to take an optional year abroad between the second and third year of study. If you decide to take advantage of a placement or sandwich year, this version of the degree will help to increase your employment prospects by acquiring skills and gaining an understanding of what employers expect of graduates.
Overview
In the final year, you will work at a highly proficient and skilful level, engaging critically with the principles and evolvement of commercial law. Influenced by professional practice, you will assess essential business topics such as effective marketing and strategic leadership, while mastering key techniques and practices used in industry. The skills that you refine during this year will help to prepare you for further advancement down your chosen career path. Students who complete year three are awarded a BA (Hons) degree in Business & Law.
Modules
In this essential module, you'll evaluate contemporary marketing techniques and their use in global and international markets. Refining your creative and academic skills, you're required to analyse the role of an effective marketing manager, demonstrating your knowledge in a marked assessment.

In this module, you will look at the macro and micro environment to successfully devise and implement strategic growth plans. You'll analyse contemporary research on the role of leadership in managing change, considering major business factors of the wider commercial environment.

Exclusive to students on this programme, this module requires you to discuss and detail the sales of goods through B2B and B2C channels. Drawing on elements of advanced contract law, you'll explore the key elements of commercial agency laws including business organisation, partnership law and the legal remits of business operations.

In the concluding module, you will understand copyrights and patents of intangibly owned property such as literary works, concepts, inventions and more. At this level, you will also independently critically evaluate the principles of client care and consider how effectively client relationships contribute to the development of a successful legal practice.
15th
Coventry University is ranked 15th in the UK in the Guardian University Guide 2020. CU London is part of the Coventry University Group.
Completing a dual degree requires hard-work, discipline and determination. If you are ready to utilise your originality and passion to excel in your career, our programme will equip you with the knowledge, understanding and skills necessary to start your professional journey.
Facilities
You'll be based in the spacious Civic Centre building, which provides an outstanding learning environment. You will have access to our Library & Learning Services, fully equipped seminar rooms and impressive IT suites.
Staff
This course has been developed and is taught by practising professionals and industry experts. Our academics bring a wealth of expertise to the classroom with many continuing to undertake research and other projects alongside teaching, meaning our students gain a well-rounded and relevant teaching experience.
Practical Experience
Throughout your studies, you will find that the course is underpinned with practical elements. This course includes four 'practice modules' during which students gain experience of the practical aspects of the law.
Upon completion of this course, you will receive a qualification awarded by Coventry University.
You will receive support with applying for short and long-term placements, to gain the experience employers desire, with our Careers & Employability department.
You will have the opportunity for multi-campus learning in London, Coventry and Scarborough.
In order to make higher education accessible to as many people as possible, we keep our tuition fees competitively priced.
Small tutorial group sessions ensure that you receive the mentoring help and support you need.
We deliver one module at a time during each block. This means you can dedicate your time to specialise in each subject without the distraction of numerous modules and multiple deadlines.
All teaching and learning activities are designed to develop academic and non-academic skills, such as, writing, research, presentational, advocacy, practical administrative and employability.
Your main study themes are:
The English Legal System: An understanding of the classifications of law into public/private, domestic/European/international and civil/criminal. Key concepts of criminal law and its applications to real life scenarios.
Managing Information: Decision making is fundamental to the success of a manager. Faced with substantial amounts and a variety of information on a daily basis, it is important that managers are able to make effective decisions quickly. This can only be done if the manager has an appropriate way of managing and being able to assess accurately the information that they receive.
Internationalisation: Comparative study of other legal orders, such as the European Union or legal systems in other jurisdictions which are also based on English common law.
Client Care and Practice: Conducting interviews and best practices, identifying legal problems, customer support and system management and law from the clients' perspective.
Management Resources: This includes the control and operation of budgets and financial reserves and the infrastructure required to deliver necessary outputs in time and to sufficient quality. Avoidance of resource waste, and ensuring maximum return on investment is key.
Research Methods: Internet based law research resources used in the profession, such as Westlaw, LexisNexis and LawTel. Presentation of work through digital media is also built into session plans.
Managing Self: Personal management requires determination, effort, high quality personal organisation, skills essential for successful and competent managers to deliver results. Developing rigorous and effective self-organisation skills are qualities valued by all employers.
This course is available as a full-time three year or optional four-year sandwich course, the latter incorporating a work placement or study year in a related field. Our teaching methods are varied, offering a number of teaching styles to suit the needs of all our students, so in addition to lectures, we also utilise a blended learning approach, including online aspects, workshops and group work.
We also operate an open-door policy, with additional availability via email and our online learning platform, Moodle.
Progression through the modules develops knowledge and skills, including communication (written and oral), study skills, research methods, project management, presentation and career development. We will also encourage you to consider your employability and/or entrepreneurial development.
Unlike traditional institutions, there are no end of year exams. Instead, learning is assessed through coursework and phase tests, which is more reflective of our learning model.
The learning outcomes of modules, assignments and projects will be clearly stated. Your work will be marked according to how well you achieve these learning outcomes and your final feedback will refer to each outcome, as well as providing an overall percentage grade.
Assessment methods vary and include practical class and project performance, written practical reports, project thesis, oral presentations, tutorial tasks and assessments which take place at the end of each six-week block.
Course Breakdown (approximate):
50% Coursework and Written Assessments
20% Phase Tests
30% Practical Work/Presentations
On completion, you will be able to:
Demonstrate understanding and knowledge of the theoretical, analytical and practical aspects of legislation and processes.
Be proficient in collating and evaluating evidence, with enhanced advocacy and advisory skills.
Develop appropriate analysis techniques, alongside the ability to undertake reliable and thorough research of case law, law commissions and more.
Apply appropriate presentation skills to confidently establish the significance of data produced.
Critically appraise theories related to the development of staff including factors that need to be considered in the development of people management, such as ethics, culture and change.
Operate, lead and collaborate in a team to solve problems of a practical (experimental) nature and to provide appropriate solutions.
Full-time students
There are three full-time study styles for CU London:
Three or four days per week, 9am-1pm or 2pm-6pm.
Two days per week 9am-6pm, with a tutorial on a third day.
Saturday 9am-6pm and two evenings 6pm-10pm.
Each course follows a specific timetable structure, enquire to find out which study style your preferred choice follows. Please note: not all courses are available on all study styles.
A tutorial programme runs throughout the duration of the course, providing students with the opportunity to enhance academic, personal and professional development. Students will work with academic tutors to set targets and goals and reflect on their academic performance, while having the chance to gain new skills and knowledge to support their academic performance and personal development.
Class sizes are kept low. This way, students can take advantage of small numbers to increase contact time with lecturers.
What our students say
Whilst at CU I have developed a lot of skills. The main being communication, which has been key to my development. Transitioning from university to the corporate world, the levels of communication are very different and the employability team, along with my lecturers, have helped me overcome this barrier.
Clearing places available on this course
See if you have enough points (UCAS tariff 2019)
Don't know your points total? Work it out
Additional requirements may apply
What our students say
Whilst at CU I have developed a lot of skills. The main being communication, which has been key to my development. Transitioning from university to the corporate world, the levels of communication are very different and the employability team, along with my lecturers, have helped me overcome this barrier.
Tuition Fees
We pride ourselves on offering competitive tuition fees which we review on an annual basis. Course fees are calculated on the basis of what it costs to teach each course and we aim for total financial transparency.
Fees & Funding
Full-time
For the academic year 2019/20, each six-week block will cost £1,587.50. A full academic year is made up of four of these blocks, so this means that a normal full-time year is £6,350. This covers some of your learning materials, access to the CU London Library and Learning Services, all your classes and online tutorials.
Funding
As a full-time student resident in the UK or EU, you can apply for a loan to cover the cost of your tuition fees at CU London from Student Finance England.
What our students say
Whilst at CU I have developed a lot of skills. The main being communication, which has been key to my development. Transitioning from university to the corporate world, the levels of communication are very different and the employability team, along with my lecturers, have helped me overcome this barrier.
Career prospects
With a degree in business and law behind you, your career prospects are vast and varied.
Graduates from this programme can go on to start their own businesses, using the knowledge gained in this programme to conduct the best business practices within the remits of the law.
Also, as this programme effectively fuses core law and business topics, you can choose to pursue a career within law and business. This can include advanced administrative jobs, managerial positions or even a Master's degree in subjects such as International Law, Business and Organisation Psychology and Human Resource Management.
What our students say
Whilst at CU I have developed a lot of skills. The main being communication, which has been key to my development. Transitioning from university to the corporate world, the levels of communication are very different and the employability team, along with my lecturers, have helped me overcome this barrier.
Disclaimer
The University will charge the tuition fees that are stated on the course webpage and in the prospectus for the first year of study. The University will review tuition fees each year. For UK and EU students, if Parliament permit an increase in tuition fees, the University may increase fees for each subsequent year of study in line with any such changes. Note that any increase for UK and EU Students is expected to be in line with inflation.