Welcome from NITE'S Executive Director
Teaching is a noble profession. Its status and importance are fundamental within societies, which place education at the heart of peace, prosperity and equity of opportunity.
Thriving countries have flourishing education systems, in which the profile of teaching is high, as is the expected rigour within their teacher education programmes.
As such, NITE has a moral purpose to contribute to a global education mission, and we see our role within it as setting the standard in teacher training and educational leadership development across the world.
Our programmes:
have practical intentions to improve the quality of teaching and leadership in schools and colleges globally;
are underpinned by the best available evidence of 'what works';
are designed and delivered by experienced, specialist educators, who also know what it takes to successfully teach and lead in schools today;
are competitively priced and in many cases designed to access tuition-fee funding schemes.
The distinct features, which thread through all of our courses, promote accessibility and personalised programmes of study. These include:
Online delivery models, which blend with school-based practice;
Tutorial and mentoring programmes to support learning, deepen students' understanding and prompt independent study and research;
The flexibility of multiple in-year start dates and part-time routes.
Our website contains lots of information, especially about our courses and about how schools, colleges and educational organisations worldwide can partner with us. Also, as a growing institute, we are keen to hear from educators who may wish to work with us. Whether you are a potential student, colleague or partner organisation, please feel free to contact us for any further information.
Professor Geraint Jones
National Institute of Teaching and Education (NITE)
Executive Director and Associate Pro-Vice-Chancellor
About Professor Geraint Jones
Professor Geraint Jones founded NITE, and is its Executive Director & Associate-Pro-Vice-Chancellor.
Formerly, he was Chief Education Officer at Cognita Schools, one of the world's largest school groups. He was also Dean of Education at the University of Buckingham, an Ofsted inspector and a head teacher.
Geraint writes on educational matters in the national media in the UK and is a columnist for the Times Educational Supplement.
Geraint won an international education award for pioneering a new school day structure. He also wrote Wake 'n Shake, a globally successful physical activity programme for school children, which he gave to schools for free.
He was involved in implementing the education strategy for London's successful bid to host the 2012 Olympic Games, and he represented UK schools at the announcement ceremony in Singapore.
He has advised government education ministries in the UK, South East Asia and the UAE.
To contact Geraint E: ExecutiveDirectorsOffice.NITE@coventry.ac.uk or T: +44 (0) 02477 650648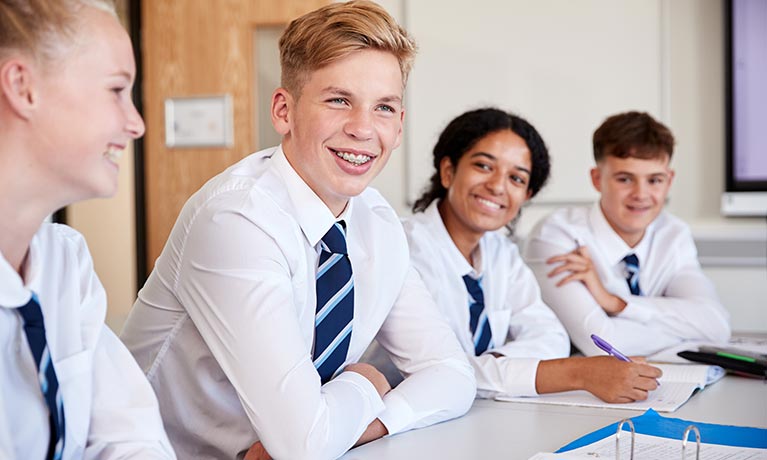 Ofsted Report
2022
Ofsted has published its report on our Initial Teacher Training provision following an inspection in May 2022, rating it 'Good' in all areas.
Read report