Your learning experiences
London is one of the most iconic cities in the world, and it's been ranked as the best city in the world for students (QS Stars University Ratings). Your university experience should bring out the best in you, and we're proud to see our students' personal and professional growth during their time here. Immerse yourself in our global community and emerge as a talented, career-ready graduate with an international outlook.
Face-to-face teaching
We strive to provide as much face-to-face teaching as possible*, as well as giving you access to all the on-campus facilities required to successfully complete your studies.
Many of our teaching staff have postgraduate qualifications and/or industry experience, and act as mentors and advisors to help you gain a deeper understanding of your subject.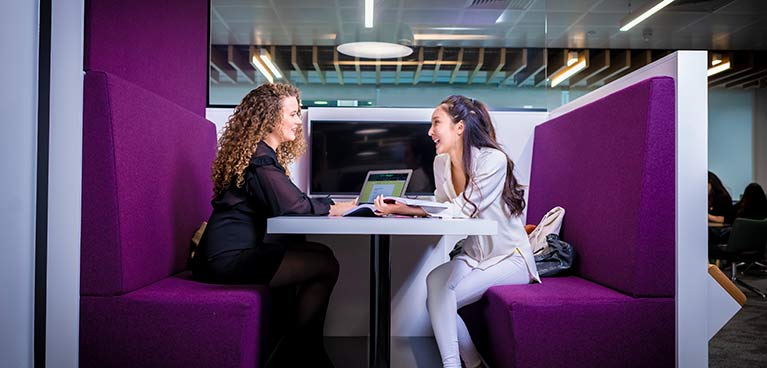 I would recommend Coventry University London over and over again! The relationship I have with my lecturers is amazing; they're really warm and make everyone feel comfortable. They also share their professional lives with us and it's good to learn from people who have industry experience.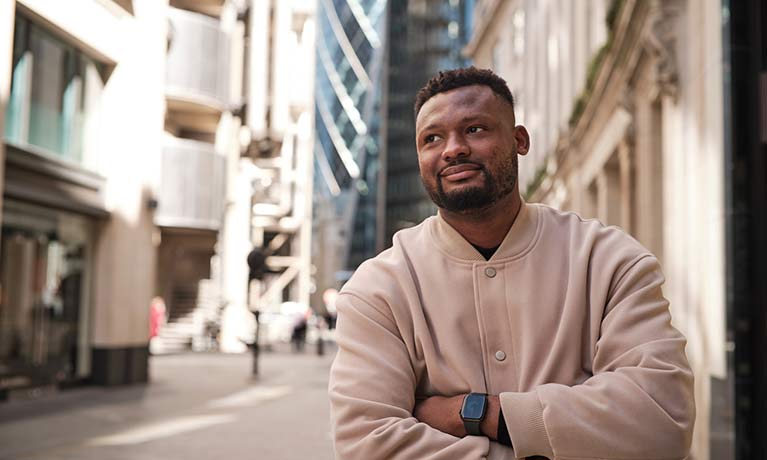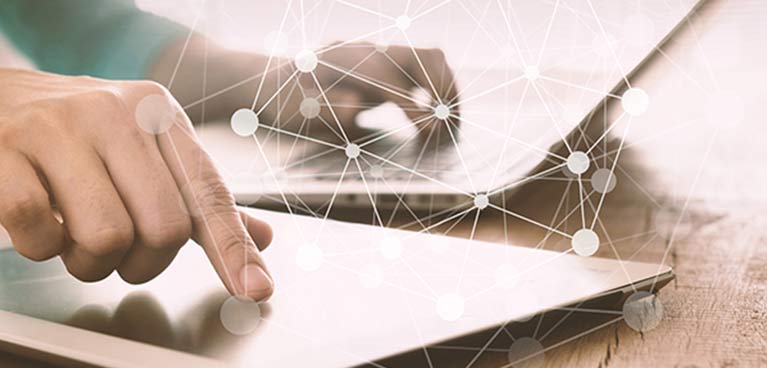 Online learning
To support your on-campus learning, we have committed to an online mobile-first teaching and learning setup that puts community and conversation at its core. You will have full access to Aula, our online learning platform, to help support your on-campus studies. Aula fosters learning communities and a sense of belonging, while encouraging you to work in a connected and collaborative manner.
Activity led learning
Our aim is to change your mindset from student to project lead. We provide opportunities to connect you with an external company where you will consider a strategic approach to client needs.* In our trading floor facility, students can analyse simulated businesses to apply the theory and strategies learned. This can help to sharpen skills and analyse the effects of decision making.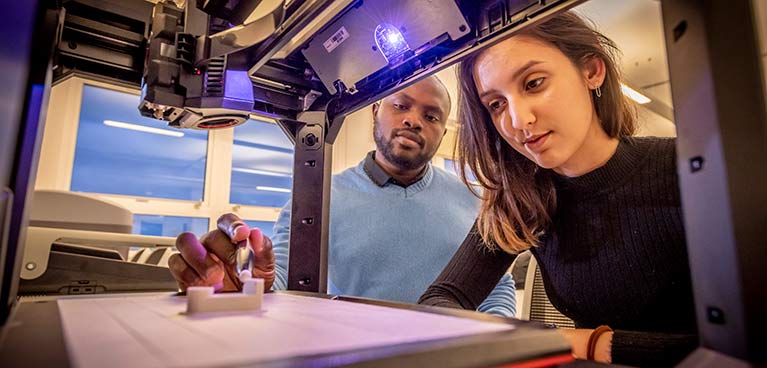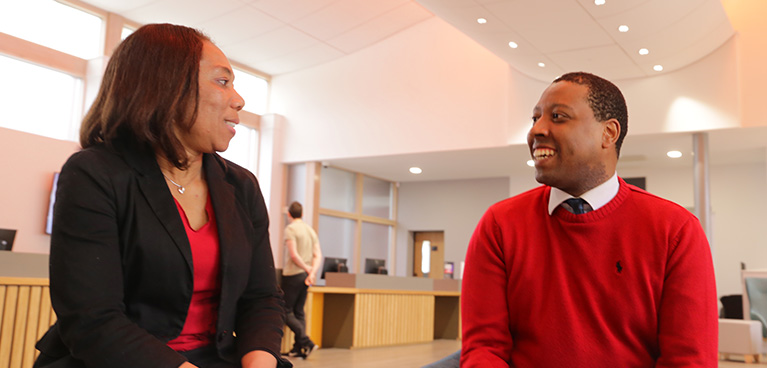 Placements and real-world projects
All our courses include the opportunity to undertake a credit-bearing internship or placement, meaning that you will graduate with professional experience, as well as a degree. We also offer further work experience through study abroad schemes, entrepreneurial projects, simulation projects, and one-to-one and group consulting.**
Academic and learning support
As well as our on-site library, you can request materials from the Lanchester Library in Coventry, giving you access to over 720,000 learning resources, from ebooks to ejournals, to print and multimedia resources. We also offer you access to a student success coach from within the Student Engagement Team through a request or refer scheme. Your student success coach will listen, encourage, and help you get expert advice to achieve your academic goals.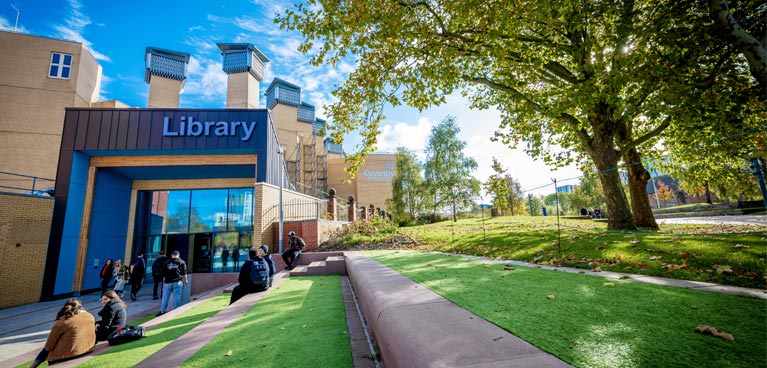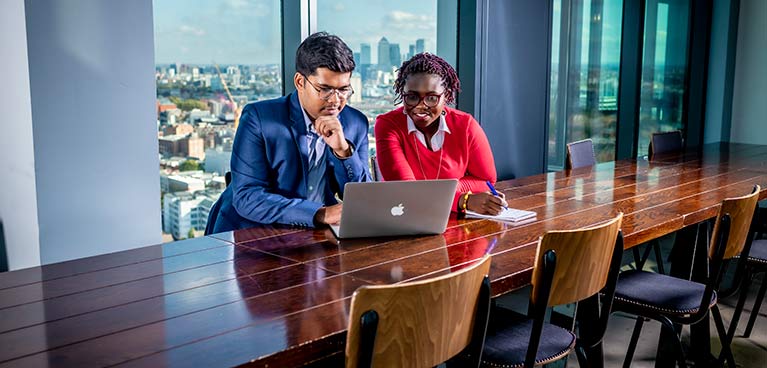 Careers and employability
In London, you'll find a vast network of media, technology, and creative industries. We have found this makes us much more proactive in responding to market demand. We have relationships with many employers including The Ritz London, Genesis, Deloitte, Barclays, City Cruises, and Brompton London, who could provide you with valuable work experience opportunities and insights into their industries.
Global opportunities
We are the UK's number-one provider of overseas student experiences, six years running 1. Our reputation is based on giving our students the skills and experience they need for to working in organisations across the world. You may have the opportunity to learn a new language, visit large multi-national organisations or attend field trips in exciting locations around the globe.**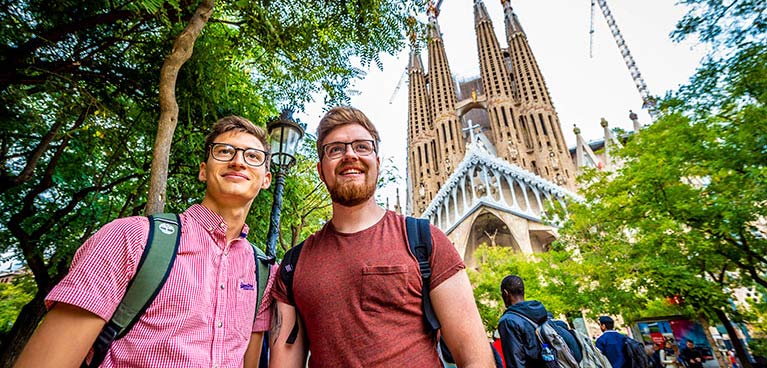 Living in England has given me a lot of understanding of other cultures, it's like nothing I've ever experienced. The course gives you a great international perspective too. I've been to Paris Fashion Week, Bath, Wales and Belgium as part of field trips and my work placements!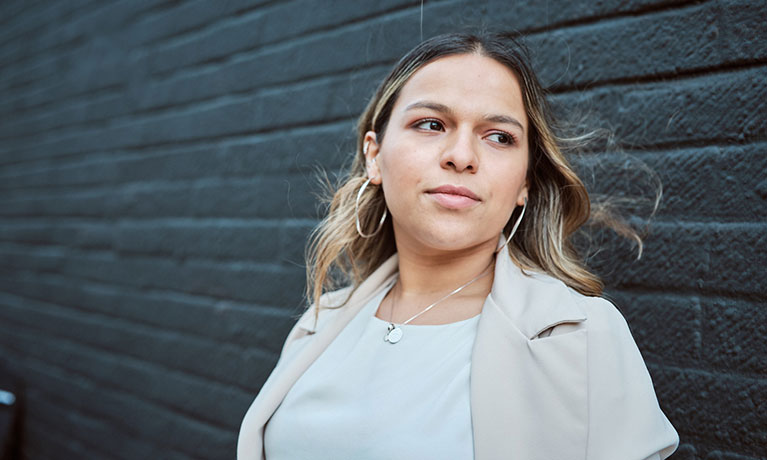 Stats and disclaimers

Stats

1 Based on student trips abroad from HESA 2014/15 - 2019/20 UK data.

Disclaimers

*In line with government guidance

**Please note we are unable to guarantee any opportunities and any such opportunities may be subject to additional costs, fees, availability, competitive application and meeting applicable visa requirements. Please check individual course pages for specific details. Professional and workplace experiences are not guaranteed, but you will benefit from the support of dedicated staff in trying to find and secure an opportunity.