Access to Nursing
Study level:

Access courses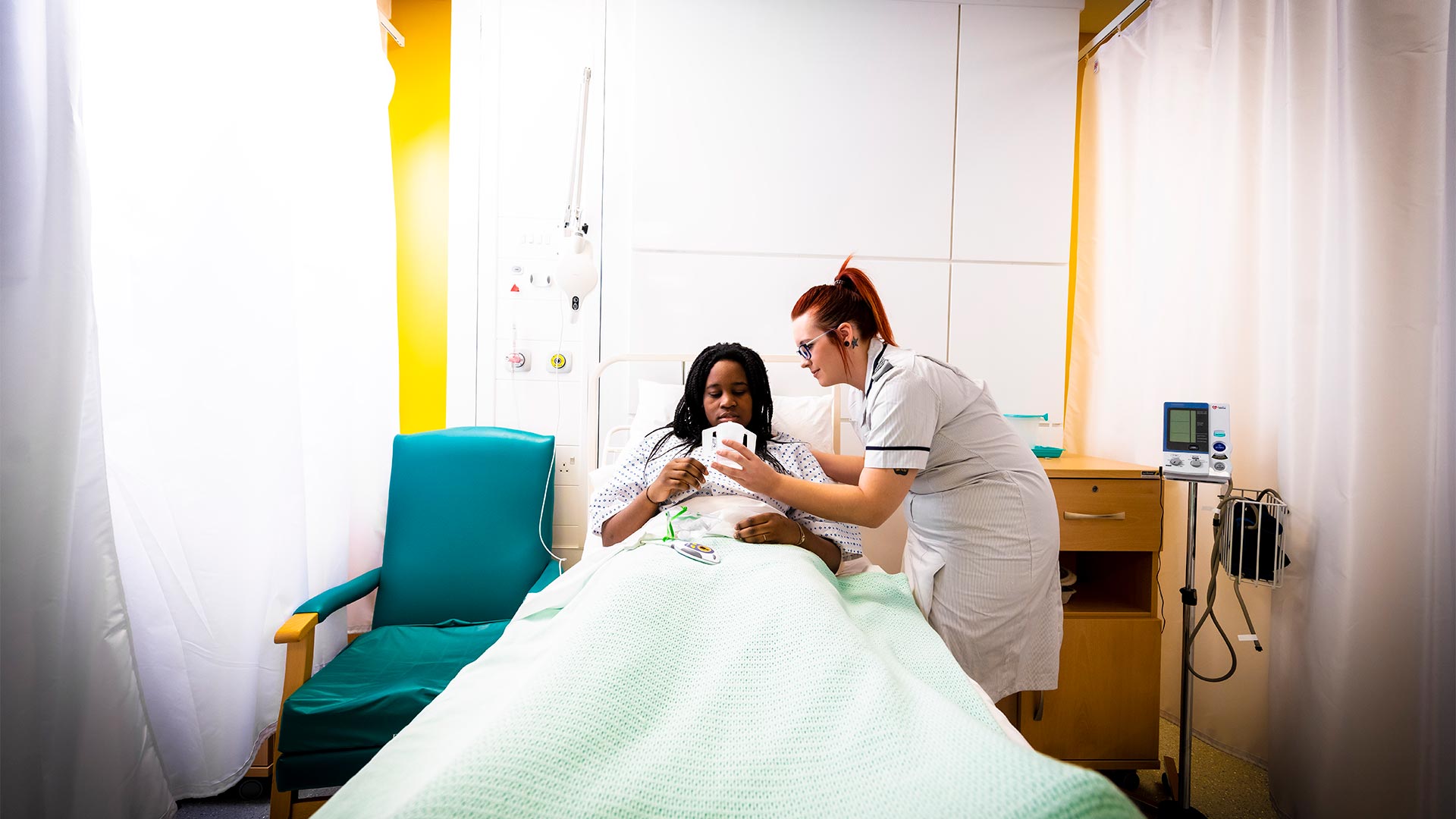 The Access to Nursing course is designed to give you the skills, knowledge and confidence to be able to start your journey to a rewarding career in nursing upon graduation.
Location
CU Coventry (Coventry)
Study mode
Full-time
Online/Blended
Duration
1 year full-time
2 years part-time
Start date
September 2023
The information on this page is for 2022-23 entry and should be used as guidance for 2023-24 entry. Please keep checking back on this course page to see our latest updates.
---
Course overview
In addition to practical skills and knowledge relevant to the profession, you will also have the opportunity to learn about the six core values required to provide high quality care: compassion, care, courage, communication, commitment and competence. Nursing is a very varied role and you will have the chance to gain an understanding of the different specialisms such as Adult Nursing, Learning Disabilities Nursing, Children and Young People's Nursing and Mental Health Nursing, and the range of settings in which nurses work.
We are passionate about the difference high-quality nursing care can make to the quality of people's lives. We want to inspire you and help you on your journey to explore your potential future career options. We want to enable you to become an outstanding nurse following successful completion of a nursing undergraduate degree, one who can provide the care and support people need, often at a very difficult time in their lives. Access courses are designed for people who are returning to education having not formally studied for some time. You will be supported to develop study skills and habits which should enable you to successfully study nursing courses at undergraduate level*.
Coventry University is ranked No1 in the Midlands for Nursing and Midwifery in the Guardian University Guide 2021.
*Please note that you can apply for undergraduate degree opportunities following successful completion of this course and such opportunities are subject to competitive application, availability, meeting any applicable visa requirements and additional fees apply.
Why CU Coventry
We offer a style of education which is flexible and designed to fit around your life, allowing you to benefit from a modern, forward-thinking higher education institution, reinforced by the quality and reputation of Coventry University. We aim to provide career-focused courses, wherever possible, coupled with placement opportunities to help prepare you for the world of work. We are dedicated to making higher education accessible and enjoyable to everyone, so we keep our fees low and made it a policy to cover one module at a time, allowing you to become a specialist in each topic before moving onto the next.
How can we help?
Chat with an advisor now or leave a message and we'll get back to you as soon as we can.
Chat now
Leave a message
---
What you'll study
You will study basic human anatomy and biology which aims to help you to gain an understanding of how the human body works, both when healthy and during illness. The course has been designed with support from tutors on Coventry University's nursing courses, with the focus on providing you with the opportunity to gain the foundation knowledge required to successfully study an undergraduate nursing degree*.
You will also examine the factors that impact on health, including economic, political and technological factors, and how the focus of healthcare provision has changed from treatment to also incorporating prevention of ill-health.
You will explore the challenges faced by disadvantaged groups in accessing healthcare, the importance of mental as well as physical health and ensuring equality in healthcare provision.
Throughout the course you should develop the ability to study independently, ask probing questions and analyse information from different sources and perspectives. You will explore how to search for information, assess the quality and legitimacy of information from various sources and develop your ability to work individually and collectively to produce academic work. All of these skills aim to enhance your ability to study at degree level.
Modules
Human Tissues and Systems

Within this module you will explore the difference between cells, tissues, organs and systems. Following this you will also have the opportunity to learn the structure and function of human tissue, and the human system.

Cardiovascular System

Within this module you will examine the structure and function of the heart and the conduction pathway and cardiac cycle. You will also consider the structure and function of arteries, veins and capillaries and how they work together to form circulatory system.

Arithmetic skills for Health Studies

Successful completion of this module will allow you to develop and perform calculations with integers, decimals and fractions. Following this you should also develop an understanding measures using common units. You will also have the chance to develop an understanding and the use of percentages, and decide what level of precision is appropriate to an answer.

Disability and Social Inclusion

After successfully completing this module you will be able to understand the nature and extent of disabilities within society. You will also study the issues relating to the provision of funding for people with disabilities. Finally you will have the chance to develop an understanding legislation relating to issues of disability and social inclusion.

Mental Health and Illness

Successful completion of this module will enable you to gain an understanding of defining normal and abnormal behaviour. You will also have the opportunity to understand the different psychological explanations for a range of mental health illnesses, along with the chance to gain further knowledge and understanding of the different approaches for treating a range of mental health illnesses.

The Role of the Health or Social Care Professional

The objective of this module is to enable you to develop an understanding of the role of the health and social care professional, and the professional qualities and values that are needed by a health and social care professional.

Essay Writing

The module aims to enable you to develop the skills needed to plan and structure an essay. You should also develop the skills to write in an appropriate academic style and be able to develop the convention for acknowledging a range of sources.

Reading and Comprehension of Text

This module will allow you to explore a variety of texts and the purpose of the range of these texts. You will also examine how authors use forms and styles to achieve their purpose.

Writing Standard English

This module will allow you to develop your use of grammar in standard English, along with the opportunity to develop your understanding of appropriate punctuation in accordance with the rules of standard English. This module also aims to help you to develop your understanding of the use of paragraphs within your essays and the use of syntax.

Transport and Respiration

You will explore the major components and functions of blood in the human body, and should gain an understanding of the function and structure of the heart and the role it plays in circulation. This module will also allow you to study the structure and function of the arteries, veins and capillaries and the role they play in transport. Finally this module will allow you to examine the structure and function of the respiratory system and the transport of respiratory gases.

Anatomy and Physiology

You will study the structure and function of cells and the structure and key functions of the skeletal, muscular, circulatory, respiratory and nervous system, along with how each of these system work together and the key responses each system has in relation to performing physical activity.

Disease and Immunity

Successful completion of this module will allow you to develop your understanding of pathogens and how they can cause disease. You will also gain an understanding of a variety of disease types. You should gain insight knowledge into the defence functions of the blood and understand what meant by the term immunity.

Health and Wellbeing

Throughout this module you will have the chance to further develop your knowledge around the benefits of healthy eating on a person's health and wellbeing. This module will also allow you the opportunity to gain an understanding the impact that a person's lifestyle can have on a person's health and wellbeing, and how we can support people's health and wellbeing.

Extended Project

This module gives you the opportunity to demonstrate your extensive subject specific knowledge in a specific area of your choice. You should be able to a construct an argument in an extended piece of work. Finally you will be encouraged to present your work in a form consistent with the conventions of the specific subject that includes an appropriate form of academic citations.
We regularly review our course content, to make it relevant and current for the benefit of our students. For these reasons, course modules may be updated.
---
How you'll learn
Unlike traditional institutions, there are no end of year exams. Instead, learning is assessed through coursework and phase tests, which is more reflective of a working environment.
The learning outcomes of modules, assignments and projects will be clearly stated. Your work will be marked according to how well you achieve these learning outcomes and your final feedback will refer to each outcome, as well as providing an overall percentage grade.
Assessment
Assessment methods vary and include, practical class and project performance, written practical reports, project thesis, oral presentations, tutorial tasks and assessments which take place at the end of each six-week block.
---
Entry requirements
Typical offer for 2023/24 entry.
Access courses are designed for students who have not had the opportunity to access higher education, so formal qualifications are not mandatory.
Your application may be considered on an individual basis, taking into account any work experience, other qualifications and/or any training you have completed. Speak to one of our advisers today to find out how we can help you. You can apply for this programme by completing our online application form.
---
Tuition Fees
We pride ourselves on offering competitive tuition fees which we review on an annual basis. Course fees are calculated on the basis of what it costs to teach each course and we aim for total financial transparency.
| Student | Full-time | Part-time |
| --- | --- | --- |
| UK | £3,384 per year | Not available |
How do you know if you need to pay UK or international tuition fees?

We carry out an initial fee status assessment based on the information you provide in your application. Your fee status determines your tuition fees, and what financial support and scholarships may be available to you. The rules about who pays UK (home) or international (overseas) fees for higher education courses in England are set by the government's Department for Education. The regulations identify all the different categories of student who can insist on paying the home rate. The regulations can be difficult to understand, so the UK Council for International Student Affairs (UKCISA) has provided fee status guidance to help you identify whether you are eligible to pay the home or overseas rate.

If you meet all the criteria required by any one category, including any residence requirements, your institution must charge you the home rate. You only need to find one category that you fit into.
---
Facilities
All our facilities are located at Mile Lane. Our building has been designed to enable collaboration, creativity and innovation to flourish, and includes (subject to availability):
Indoor and outdoor social spaces, including a café
A library that includes loan laptops, over 115,000 eBooks and a silent study area
Open access IT suites and 83-inch teaching screens
Engineering lab, science lab and a moot courtroom
Student support and careers advice teams
---
Careers and opportunities
On Successful completion of the Access to Nursing course you can apply for a place on a number of degree programmes including:
Although progression to the above courses is not guaranteed, all students successfully completing the Access to Nursing course will be guaranteed an interview for the above courses at Coventry University.
Please note that degree programme opportunities are subject to competitive application, availability, meeting any applicable visa requirements and additional fees may apply.
Where our graduates work
Our graduates are employed in acute care organisations, community care settings and within general practice and social care.
---
How to apply
UK students

For our Access courses, you will need to apply to CU directly. Read our application pages to find out your next steps to apply.

How to apply

---

If you'd like further support or more information about your course get in touch with us today.
Disclaimers

Coventry University together with Coventry University London Campus, CU Coventry, CU London, CU Scarborough and Coventry University Online come together to form part of the Coventry University Group (the "University") with all degrees awarded by Coventry University.

1Accreditations

The majority of our courses have been formally recognised by professional bodies, which means the courses have been reviewed and tested to ensure they reach a set standard. In some instances, studying on an accredited course can give you additional benefits such as exemptions from professional exams (subject to availability, fees may apply). Accreditations, partnerships, exemptions and memberships shall be renewed in accordance with the relevant bodies' standard review process and subject to the university maintaining the same high standards of course delivery.

2UK and international opportunities

Please note that we are unable to guarantee any UK or International opportunities (whether required or optional) such as internships, work experience, field trips, conferences, placements or study abroad opportunities and that all such opportunities may be subject to additional costs (which could include, but is not limited to, equipment, materials, bench fees, studio or facilities hire, travel, accommodation and visas), competitive application, availability and/or meeting any applicable travel COVID and visa requirements. To ensure that you fully understand the visa requirements, please contact the International Office.

3Tuition fees

The University will charge the tuition fees that are stated in the above table for the first Academic Year of study. The University will review tuition fees each year. For Home Students, if Parliament permit an increase in tuition fees, the University may increase fees for each subsequent year of study in line with any such changes. Note that any increase is expected to be in line with inflation.

For International Students, we may increase fees each year but such increases will be no more than 5% above inflation. If you defer your course start date or have to extend your studies beyond the normal duration of the course (e.g. to repeat a year or resit examinations) the University reserves the right to charge you fees at a higher rate and/or in accordance with any legislative changes during the additional period of study.

4Facilities

Due to COVID-19, some facilities (including some teaching and learning spaces) and some non-academic offerings (particularly in relation to international experiences), may vary from those advertised and may have reduced availability or restrictions on their use.

Student Contract

By accepting your offer of a place and enrolling with us, a Student Contract will be formed between you and the university. The 2023/24 Contract is currently being updated so please revisit this page before submitting your application. The Contract details your rights and the obligations you will be bound by during your time as a student and contains the obligations that the university will owe to you. You should read the Contract before you accept an offer of a place and before you enrol at the university.
CU Scarborough (Scarborough)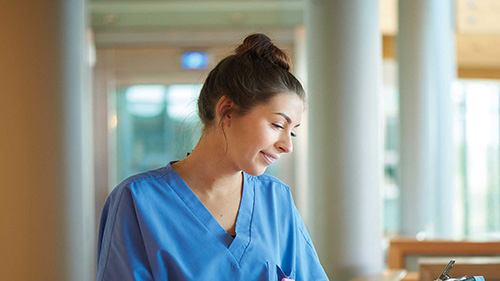 CU Coventry (Coventry)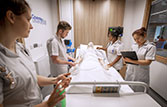 Nursing and Allied Health Professions
---