We believe that successful leaders are not born. Instead, effective leadership skills can be learnt and developed.
Strong leadership is vital for boosting pupil and staff morale, creating a positive and encouraging teaching and learning environment. Effective leaders also play a pivotal role in driving a school's vision and building a community.
We have designed range of blended and online-only Master's level courses for current or aspiring senior leaders that aim to improve the quality of leadership in schools. Our courses aim to give you a comprehensive understanding of the principles that define effective leadership, as well as the personal skills and confidence to implement them.
All of our courses have been designed by former head teachers and principals, combining their real-life expertise with extensive research into literature on leadership theory. You will also develop authentic practical skills through the use of The Harvard Business School Case Study Method.
You will be in an existing leadership or management position in a primary or secondary school or college in the UK or internationally.
More detail on our leadership courses

MA in Educational Leadership

A taught Master's degree that can be delivered completely online, this course is especially designed for current or aspiring school leaders. At NITE, we are passionate about helping develop the quality of teachers and leaders, and we know that effective training and support is the way forward. In this degree, you will be taught a range of topics such as how to improve operative skills of leadership and its core principles. You will also learn how leadership can completely change the culture of a school and affect the wellbeing of its staff. This course can be delivered completely online, and is also eligible for the apprenticeship levy.

Senior Leadership Apprenticeship plus MA in Educational Leadership

This course is great if you want to earn while you learn. As an apprenticeship, you can continue working while you study this course. The Senior Leadership Apprenticeship offers the opportunity to develop your skills as a leader and study the impact leadership has on outcomes for schools. The course also uses real-life scenarios to further help develop these skills. After completing the Senior Leadership Apprenticeship, you can top up your qualification to an MA in Educational Leadership by conducting research and leading a change project in your school.

Take our Free Taster Course

Our Free Taster Course will give you an insight into what our courses have to offer. It might just be the encouragement you need to take the leap and further your career and professional development.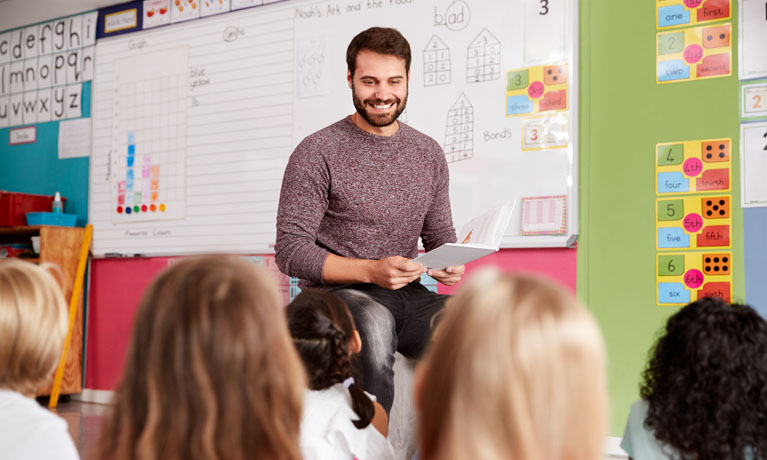 Further information
Find out more about the National Institute of Teaching and Education.
Register your interest