Rezwana Barsha
Lecturer (B) Fashion Management and Marketing
Email: ae0707@coventry.ac.uk
Rezwana is a marketing professional, educator and researcher with a strong focus on Sustainable Luxury Fashion and Consumer Behaviour. Her multifaceted background and extensive experience in the industry contribute to her comprehensive understanding of the subject.
With a strong academic foundation, Rezwana holds an MBA in International Fashion Management from Coventry University London and an MSc in Digital Marketing from Northumbria University. Currently, Rezwana is pursuing her PhD in Sustainable Luxury Fashion. Alongside her academic pursuits, she has worked as a social media manager and marketing consultant for start ups in the fashion industry.
Previously, Rezwana taught at the University of Greenwich, sharing her knowledge and inspiring students as they pursue their academic and professional aspirations. She now continues to share her expertise as a lecturer in Fashion Management and Marketing at Coventry University London.
Qualifications
PhD Sustainable Luxury Fashion, University of Greenwich (current)
MSc Digital Marketing, Northumbria University
MBA International Fashion Management, Coventry University London
Research and Consultancy
Rezwana's research interest includes sustainable fashion, luxury fashion branding, consumer behaviour, circular economy, and, social media marketing.
Rezwana is particularly passionate about consumer behaviour and the role it plays in shaping sustainable fashion practices. Her current research is mainly focused on sustainable luxury fashion, and more specifically, how consumers balance their desire for luxury consumption with their attitude and behaviour towards sustainable luxury to achieve a harmonious coexistence between the two.
She is also fascinated by several theories within the discipline of consumer behaviour and has adopted Heider's Balance Theory in her current research, which proposes that individuals strive for balance and consistency in their beliefs and attitudes to avoid cognitive dissonance.
Publications and Scholarship Activities
Conference proceeding: Kawaf, F., Barsha, R. and Zhu, Z. (2021) THE LIGHT AT THE END OF THE COVID-19 TUNNEL IS REVENGE? EVIDENCE FROM RETAILING IN CHINA. In: COLLOQUIUM ON EUROPEAN RESEARCH IN RETAILING Book of Proceedings. CERR, Sophia Antipolis, France.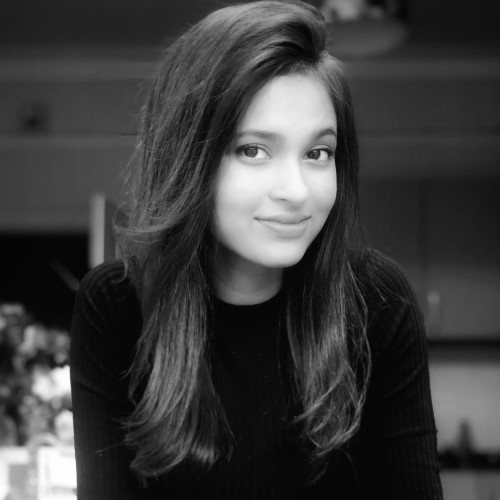 Teaching areas
4015MFH Business and Management Essentials for Future Fashion Managers (Level 4)
5020MFH Digital Communication and Marketing in Fashion (Level 5)
6012MFH Marketing and Digital Strategy (Level 6)
7006MFH Introduction to Strategic Fashion Marketing and Management (Level 7)
7008MFH International Fashion Marketing Project (Level 7)