Dr Joshie Juggessur
Senior Lecturer
Email: joshie.juggessur@culc.coventry.ac.uk
A Senior Lecturer in Marketing at Coventry University London Campus, Joshie has delivered and designed a variety of courses within the field of Marketing across undergraduate, MSc, MBA and BA programmes.
Joshie has also been involved in University project groups covering topics such as Student Evaluation to assess the suitability and effectiveness of module evaluation systems at CULC. A keen adopter of social media, Joshie has led a comparison and assessment of App interface features which resulted in delivering a prototype pilot for CULC students. The culmination of this research led to a collective content for the CULC App interface to add value and build communities among its students. Joshie is also involved Flipped Classroom which aims to give students control of the learning process through studying course material outside of the classroom.
Qualifications
PgCert Higher Education Professional Practice, Coventry University UK, 2015

PhD in Marketing (Business Management), Brunel University, 2011
MA Marketing Management, University of Westminster, 2005
Professional and Industry Memberships
Fellow of the Higher Education Academy, UK
Research and Consultancy
Marketing research includes:
Social comparison theory and the effects of ideal media images on the acceptance of cosmetic surgery. Contemporary social media tools such as Instagram, Facebook, YouTube, Snap Chat, television shows, movies, countless advertisements, as well as other media images have revealed a radical increase in cultural expectations for attractiveness. The aim of this study is to investigate relationships between internalised cultural beliefs for attractiveness, such as objectified body consciousness, state self-esteem, sociocultural attitudes towards appearance, and acceptance of cosmetic surgery.
Pedagogy research includes:
Business Simulation Games - investigating how business simulation games can enhance the traditional learning environment and improve business decision making skills
Flipped classroom delivery – changing the archetypal lecture and homework elements of a course to encourage learner accountability.
Publications and Scholarship Activities
Juggessur, J and Cohen, G. (2009). 'Is Fashion Promoting Counterfeit Brands?' Journal of Brand Management. Vol.16, No. 5-6, p.383-394.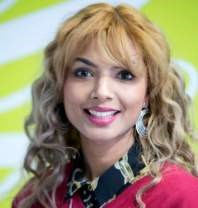 Teaching Areas
Dissertation
Internships
Marketing in a Global age
Digital Marketing
Marketing Communications