Ian King
Lecturer in HRM and Organisational Behaviour
Email: ian.king@coventry.ac.uk
An experienced educator and facilitator in management and occupational studies, Ian has designed and delivered programmes in both international consulting firms and higher education institutions. His students have included business executives, career advisers, international business students, trainers, teachers and youth support workers. He now teaches and tutors on courses focusing on human resource management and organisational behaviour at undergraduate and postgraduate level.

Before transitioning to academia, he was Director/Head of Learning and Development at firms specialising in employee benefit and HR consulting. During this commercial engagement, he directed and managed learning teams responsible for the delivery of personal, professional and technology skills; as a practitioner, he designed and presented a range of career, leadership, managerial development, performance management, personal skills and quality systems programmes. Grounded in his academic and professional experience he values the opportunity to help emerging practitioners embrace their career aspirations and develop their understanding of global business.
Qualifications
PhD in Occupational Transition, Canterbury Christ Church University, 2013
MA (Distinction) in Career Education, Development and Guidance, Canterbury Christ Church University, 2008
MSc (Distinction) in Management Development and Organisational Change, Bristol University, 2006
PgDip (Merit) in Occupational Assessment, Surrey University, 2001
Research and Consultancy
Ian believes that operational effectiveness results from aligning the people and systems dimensions of organisational practice – when in alignment, employee engagement and product/service delivery are optimised. Specific interests include:
Career enablement – understanding occupational choice, emergence and transition
Organisational learning – embracing team performance through shared learning
Working with people throughout his occupational trajectory, he values the opportunity to enable business practitioners – both emergent and established – embrace their organisational capability, optimise their development opportunities and sustain occupational emergence. Successful projects include an auto/biographic study of the career aspirations of older knowledge workers and an investigation into shared learning practice in professional service organisations.
Publications and Scholarship Activities
King, I. (2013). 'Engaging with Biographical Inquiry: Considerations when accessing research on occupational lives'. Paper presented at the Post Graduate Research Association Annual Conference 'The Accessibility of Research', 13 June, Canterbury, England.
King, I. (2012). 'Embracing Career Meaning: Learning insights from the occupational experiences of older professional workers'. Paper presented at the ESREA Life History and Biographical Research Network Conference 'Expanding connections: Learning, the body and the environment; Perspectives from life history and auto/biographical narrative research, 1-4 March, Odense, Denmark.
King, I. (2011). 'Vocational Pathways: The occupational experiences of older professional practitioners', in Reid, H. (ed.) Occasional Paper 'Vocation, Vocation, Vocation: Placing meaning in the foreground of career decision making – towards a 21st century focus on meaning'. Canterbury: Canterbury Christ Church University.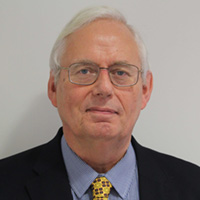 Teaching Areas
Leading in a Changing World
Operational Management