Callum Morrison
Senior Lecturer
Email: callum.morrison@coventry.ac.uk
Following a career in financing and sales, advertising and marketing, digital and analogue, and local and international business, Callum became a management consultant, and finally a teacher. His particular talent is conceptualising (multiple) insights and data, into frameworks that are grounded in economics, and in business theory and research, and which are teachable, memorable, and easier to implement than concepts.
Callum has also previously taught political science, economics, and international trade, and is used to leading modules of many students, teachers and supervisors, including supervisors who are part-time teaching associates, and full-time business people.
In addition to teaching, he also organises several student led and business involving activities including, the GREAT business book reading group, the Pitching Finals in which the best pitchers of the present term's students compete to impress business people, and also, the SUPER pivot online lecture programmes.
SUPER Pivot features a range of entrepreneurs, including successful Coventry University London alumni, promoters of new start businesses and of SME, academics, and also, CEOs and Chairmen of large businesses such as McKinsey and AirAsia.
Qualifications
MBA international Business (Cass)
Chartered Institute of Marketing diploma
Chartered Institute of Credit Management diploma
Finance and Leasing Association diploma
Fellow of Higher Education Academy (FHEA)
Professional and Industry Memberships
3C community
Institute of Entrepreneurship
Research and Consultancy
Pedagogy, and delivering the learnings to the students of a module as an integrated process readily applied by the students when practising a whole business discipline, rather than teaching isolated and generic frameworks and insights
Feasability and business planning.
Supply chain analysis
Publications and Scholarship Activities
Based on the work inter alia of academics such as Professor John Mullins, and practitioners such as Sir Ronald Cohen, Sir Terry Leahy, and Michael De Kare Silver, I have researched and developed a series of frameworks
Metaphors as a teaching and business development tool. Unpublished Research
"Candelabra" – Strategy-driver aggregation tool, bringing together conclusions from PEST, P5F, and other independent tools to derive strategy
"CRIMSON BLADE" toolkit of barriers to entry
"PosiNeg" suite of tools and methodologies to promote active and analysis of the macro market
"PEAS", a gap analysis tool that considers direct, and indirect competitors, and luminaries
"Thirds", a service industry cash analysis tool, to calculate breakeven, cash positive, capital, and ultimately produce a cashflow statement
"OPULANCE" – Entrepreneur Profiling tool providing a rapid methodology with immediate data presentation and mining functionality
"MR BUDDIE" - Business partnering profiling and process tool
"TERC" an analysis tool that links risks and critical success factors to the elements of the supply chain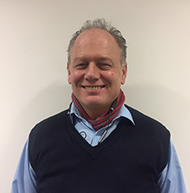 Teaching Areas
Entrepreneurship (M059)
Entrepreneurship (M060)