Dr Amanda Juan Mao
Senior Lecturer
Email: amanda.mao@culc.coventry.ac.uk
Before entering the UK HE Sector, Amanda worked in Shanghai's fashion industry as communication officer for Eve NY and for Boston Scientific, a multinational business in healthcare sector as inventory analyst. With seven years' teaching experience at both undergraduate and post graduate levels, Amanda is a senior lecturer and Programme Leader for the BA (Hons) Top-up in Global Business.
Amanda's research interest in Small to Medium Enterprises focuses on researching the challenges faced by entrepreneurs with no business experience when starting up their own business and start-ups drives her delivery of innovative teaching approaches in business and management to create a real business and rewarding experience for students. She uses the latest research findings, blended with classical theoretical frameworks and models reflecting best and most current practices
Such techniques include adopting and adapting live projects where students work with existing businesses on real-time problems or working with students to establish their own businesses.
Her research interest in SMEs and start-ups not only helps inform and enrich her teaching of Project Management and other subjects, but also creates opportunities for real business projects to be led, run, or consulted by our students at CULC.
Qualifications
PhD in Logistics, University of Westminster, 2012
PgCert in Academic Practice in Higher Education, Coventry University, 2014
MSc in Logistics and Supply Chain Management, Heriot-Watt University, 2006
Professional and Industry Memberships
Fellow of the Higher Education Academy, UK
Research and Consultancy
Amanda is currently researching SMEs in the context of global business, with a focus on business start-ups and business projects led and run by people with little or limited prior experiences.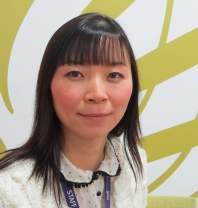 Teaching Areas
Project Management
Sustainable Strategy
Business Research Methods
Operations Management