Two-year Nursing Associate Foundation Degree launched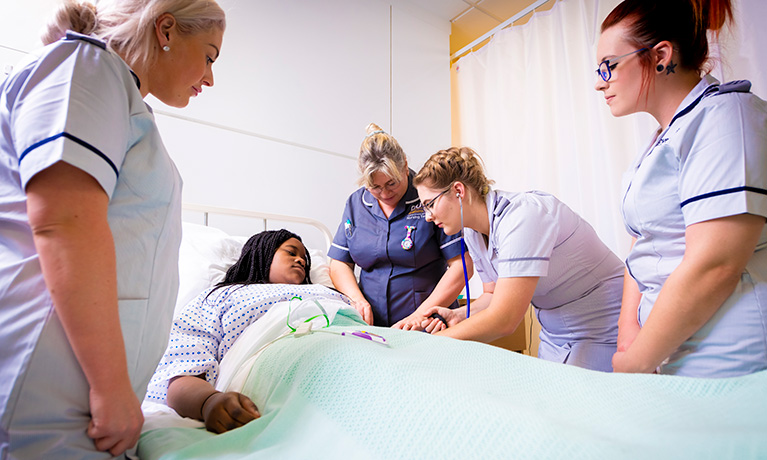 ---
news
Wednesday 08 July 2020
Press contact
---
CU Scarborough has launched a new two-year Nursing Associate Foundation Degree, which is designed to meet the educational requirements to support the newly-created nursing associate role.
Part of the Coventry University Group, CU Scarborough has seen a rise in enquiries about its nursing degree courses owing to increased interest in nursing as people across the area are inspired by those leading the fight against Covid-19.
The campus offers three-year degrees in Adult Nursing, Learning Disabilities Nursing and Mental Health Nursing, and is currently working to increase the number of places available to support even more students who aspire to pursue a career in the profession.
The Nursing Associate Foundation Degree is set to begin in September, with applications now being accepted, and will be made up of 50 percent theory and 50 percent placement.
Successful graduates will be able to register as a nursing associate with the Nursing and Midwifery Council and work supporting registered nurses, delivering hands-on care in a wide variety of clinical settings.
The course can also offer graduates a pathway to other nursing roles, further enhancing the career opportunities available.
We are extremely pleased to launch our new Nursing Associate Foundation Degree.

We already run the course as an apprenticeship but this new format is an exciting development for the region and will provide opportunities to a wider range of people, and we expect it to attract students from right across the area.

We are currently seeing an increased interest in nursing due to the coronavirus pandemic.

There is a lot of respect being given to those in the nursing profession, and many people who might not have thought about it before now are considering nursing as a career.

We are now working with local providers to deliver even more fantastic placement opportunities that will give essential hands-on experience as we look to increase capacity and support a higher number of nursing students.

There are a large number of nursing vacancies across the Scarborough area, so this rise in interest is extremely positive.

We hope that our new foundation degree will help support our local healthcare providers, and in turn the wider community, even further.

Claire Barwick, Head of Curriculum for Health, Education and Nursing at CU Scarborough