Future of nursing training launches in Scarborough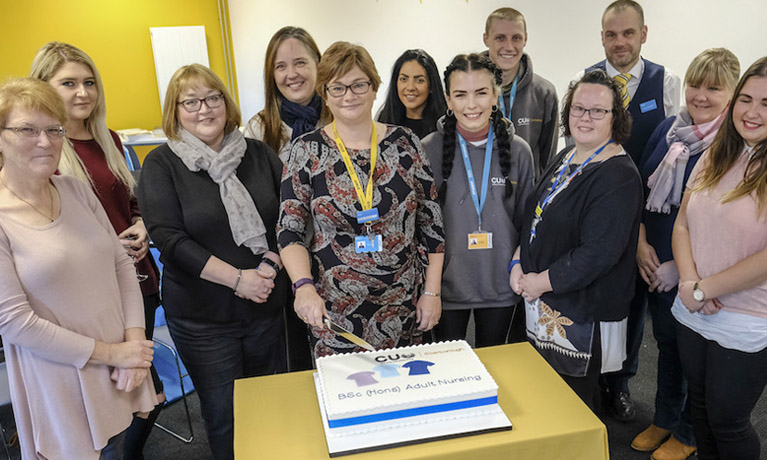 Degree news / Campus news
---
news
Monday 04 December 2017
Press contact
---
During an Open Day at CU Scarborough, Coventry University celebrated the introduction of their BSc (Hons) Adult Nursing degree.
A group of NHS Mentors, prospective students and Nursing Tutors marked the launch of the course in Scarborough with the cutting of a cake at a celebratory event.
An opening address was given by Professor Craig Gaskell, Associate Pro-Vice-Chancellor of CU Scarborough, outlining the strategic direction of the CU Group, which prides itself on responding to the employability needs of the region.
He highlighted the number of nursing positions required by the local NHS Trust at the moment, coupled with the added requirement that 1/3 of the workforce is set to retire in the next decade.
His address was followed by a sincere thank you speech from CU Scarborough's Nursing Tutor Emily Harrison, who thanked all those involved in the process of bringing Nursing training back to Scarborough after 23 years.
Anyone wishing to be considered for the course is advised to submit their application as soon as possible. Interviews will take place throughout December for the 2018 cohort.