CU Scarborough supports NHS Event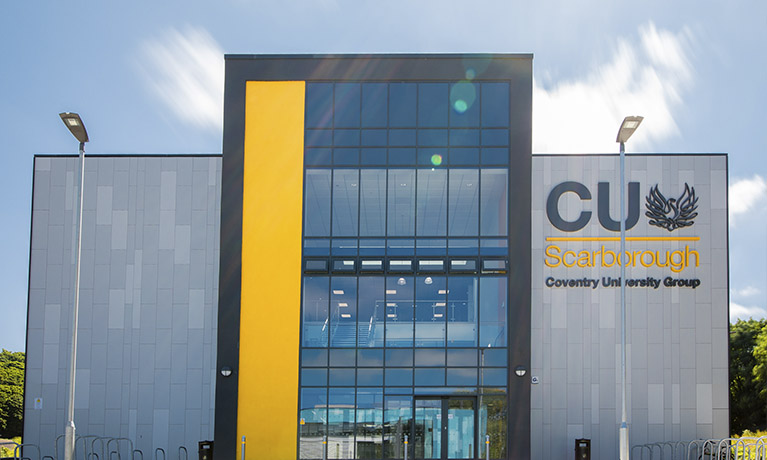 ---
news
Friday 12 May 2017
Press contact
---
On the afternoon of Tuesday 9th May, the facilities at CU Scarborough were opened for use by 250 NHS staff to undertake an afternoon of Protected Time for Learning (PTL). The event was one of three in the town.
The PTL scheme is a principle extended to all fifteen General Practices within the NHS Scarborough and Ryedale Clinical Commissioning Group (CCG) area. It allows them to close for the afternoon in order to permit staff to address learning and professional development needs, either as individuals or as groups. During the events, practice phone lines are covered by the local out of hours' service, so that patients with an emergency still have a point of contact within Primary Care.
These dedicated training sessions allow GP practice staff the opportunity to absorb new information about the most up-to-date material on particular subjects which underpin the key priorities for healthcare.
The training took place in five areas of the £15 million state-of-the-art building, which is part of the Coventry University Group. Each workshop hosted 50 delegates.
Training was given in the following subjects:
Diabetes Update

(Practice Nurses/Health Care Assistants)
Gastro / AF Update

(GPs)
Respiratory Update

(GPs/Practice Nurses)
RSS Update and IGPR Workshop

(Medical Secretaries/Practice Managers)
Safeguarding Children and Vulnerable Adults

(Practice Managers/Administration)
Martin Braidwood, Primary Care Manager for NHS Scarborough and Ryedale CCG organised the event.
We are extremely lucky to have the facilities here at CU Scarborough which allow us a low-cost, convenient way to host our quarterly PTL events in a state of the art learning environment. We have staff here from fifteen surgeries in the Scarborough and Ryedale area, undertaking vital training to keep their skills up-to-date.

Many of the students studying Health & Social Care at CU Scarborough undertake work placements within the NHS or are taught by NHS practitioners. It is great to work in partnership with CU Scarborough for the benefit of people living in Scarborough and Ryedale, and the CCG is very grateful for the continued support of the University.

Martin Braidwood