CU Scarborough links with Coventry University via Cycle Challenge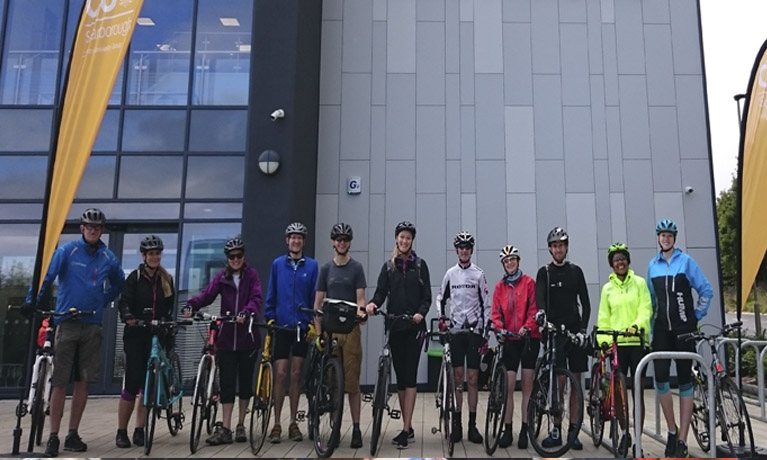 Campus news / University Group news
---
news
Wednesday 20 September 2017
Press contact
---
A team of cyclists have completed a 180-mile ride from CU Scarborough to Coventry University to fundraise for an educational charity and boost sustainable living.
The team of nine former and current students from Coventry University, along with staff from Hunters Hill School in Bromsgrove, made the journey over four days, arriving in Coventry University's campus on Tuesday September 12.
The challenge was coordinated to raise money for Hunters Hill Technology College which provides help to pupils who struggled in mainstream due to difficult life experiences and low confidence.
The challenge also hopes to promote cleaner travel and healthy living by encouraging people to be more active and consider more sustainable travel.
Day one saw riders travel through Market Weighton in the East Riding of Yorkshire; day two to Sherwood Forest near Nottingham and day three to Ashby-de-la-Zouch in Leicestershire. The final leg was a short morning ride into Coventry University on Tuesday where the team was met by physiotherapist students for a free massage and pizza.
ENDS
Image Chris Goodman, Derek Murray, Sarah Chinn, Geetha Neelakantan, Anjelicja Krynska, Ian Hillier, Heather Loosemore, Rachel Purdon and Gavin Thompson.
Find out more about CU Scarborough, Hunters Hill Technology College and Coventry University.