CUSU CU London employs permanent staff member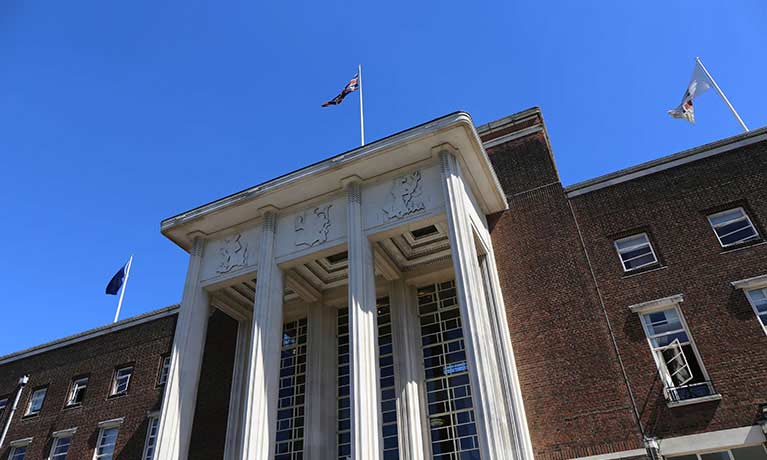 ---
news
Monday 03 December 2018
Press contact
---
Coventry University Students' Union has recently employed Patrick Tatarian as a full-time coordinator based at Barking and Dagenham's CU London campus.
A milestone has been reached in the Coventry University Students' Union (CUSU) engagement with the CU London student body with the employment of a CUSU coordinator, Patrick Tatarian.
Just over a year from opening and regular engagement from the Coventry staff of CUSU, Patrick will be based at the CU London campus full-time, working to offer our student body co-curricular activities, opportunities to have their voice heard about their experience and much more.
A broad range of student-led activities are in place for the future and the CUSU team are always looking for ways to engage students, staff and external partners in different ways. The best place to find out information about everything CUSU are doing is to look at the website or follow us on our social media channels.
CU London's CUSU Coordinator Patrick Tatarian said:
My goal is to expand CUSU's presence at CU London, helping to improve and enhance the Student Experience on campus, and encourage more students to get involved with us. Getting involved with CUSU, such as becoming a Rep or forming a Society, is an excellent way to develop yourself as a future leader whilst also making some new friends along the way!

We are currently hosting elections for the first ever Campus Officer to be the voice of students here at CU London, representing us across the whole of the Coventry University Group. As the new CUSU Coordinator on campus, I personally look forward to seeing the next generation of student leaders helping to empower their colleagues to have agency over their studies, and, through CUSU, helping to enrich the student experience for everyone at CU London.
Tochuku Ajare, CUSU President, had this to say:
We are delighted to begin offering our students at CU London a dedicated CUSU presence and we as the sabbatical team of elected officers look forward to supporting Patrick in offering our students an outstanding all round student experience.

We hope that our students at CU London begin to see the benefits of CUSU and engage with all of our offerings. I am excited for us to elect the first campus officer for CU London and working with them to ensure CU London is represented across CUSU.