CU London celebrates second anniversary since opening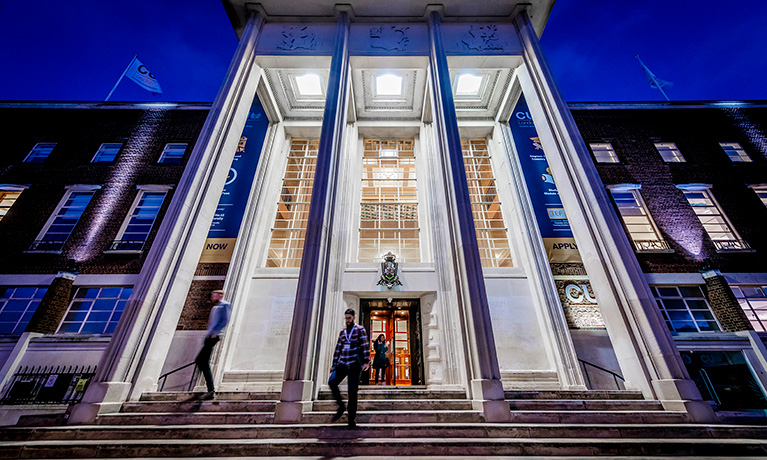 ---
news
Thursday 22 August 2019
Press contact
---
CU London is celebrating its second anniversary since opening in Barking and Dagenham – and introducing new courses for local people. The multi-million-pound transformation of the former Dagenham Civic Centre is aiming to see around 2,500 students a year coming through the doors by 2024.
Associate Pro-Vice Chancellor Andy Ginn, who heads CU London, believes the positive reception it has received from local individuals, businesses and communities has helped the organisation make such a positive start.
And now new courses in policing, psychology, education, health and care, along with a range of degree apprenticeships will be introduced, giving local people and employers an even wider choice of study with multiple entry points through the year.
We have had a fantastic first two years, really getting to know the people of Barking and Dagenham, working jointly on all sorts of exciting ventures, building up our student base and opening lots of opportunities wherever we can more widely, too.

We always intended to be at the heart of the community we serve and to do our very best for those people wishing to improve their skills, knowledge and qualifications.

We have engaged with some really hard-working, helpful and visionary people and that has been really inspiring to all of us at CU London.

Building links with community leaders has helped us get that vital support we need but we have also worked with key organisations such as Participatory City, Barking and Dagenham School Improvement Partnership and Future Youth Zone, finding common ground in our vision and mission to make a positive difference.

We have also quickly created a wide range of partnerships with schools, colleges and employers, so that there is now a coherent skills pathway emerging that will provide new and lasting opportunities for the borough.

We have alsotaken part in charitable events such as the Run4Life, which we hosted this year, as well as organising charity football matches between our staff and students.

We are proud to have championed equality by having diversity inclusion agendas, as well as promoting sustainability and wellbeing. We value our relationship with Cristina's and continue to employ and engage with people from the locality – well over half our student and staff cohort is from this or nearby boroughs, and our average age remains around 31 years, so we really do have a broad appeal to school or college leavers and mid-career adults alike.

We are expecting over a thousand students from September, and are equally excited to be welcoming lots of new staff into the CU London team.

We are giving people who may have felt that the chance to get a degree has passed them by an opportunity to change their prospects, as well as local school and college leavers an option to join a highly rated university in their neighbourhood rather than move away from home. For all our students, our location can be a much cheaper and convenient option and our timetables are designed to fit around busy lives.

The first two years here have been amazing and we believe the impact CU London can bring to this area will only increase into year three and beyond.