Artwork commissioned by CU London on display at Barking Town Hall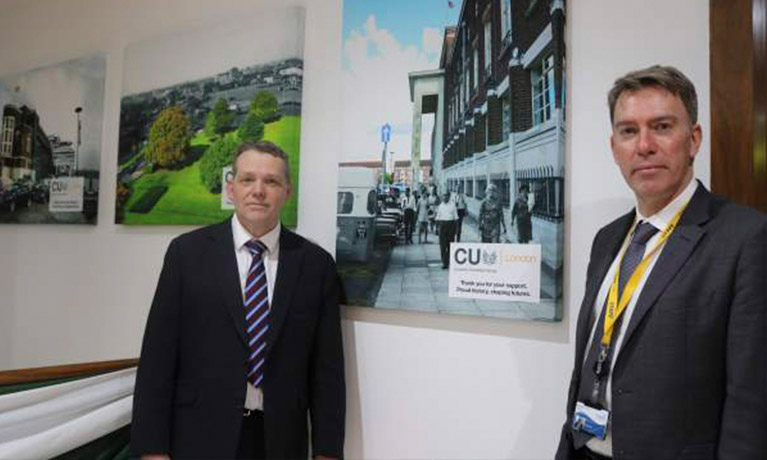 Degree news / Student news
---
news
Thursday 22 March 2018
Press contact
---
Artwork combining the past and present of Dagenham Civic Centre has gone on public display to represent the start of a new era for the historic site.
Commissioned in October 2017 by CU London to mark the building's 80th anniversary, which coincided with them taking over the Grade II listed building, the canvasses mix shots of the Civic Centre being built in the run up to its opening in October 1937 with how it looks today after £4.5 million of investment from the Coventry University Group.
The artwork also includes shots of its place in the street scene over the years which show how the area around the building has changed.
The pieces were originally designed to help celebrate the launch of CU London at an event attended by council leaders and Jon Crudas MP, but they are now on display on the first floor of Barking Town Hall for all to see after being donated by the campus. Original photographs of the building were combined with modern day shots taken locally by Library Manager Helen Young and digitally merged so that the pictures could visually tell the story of the past 80 years.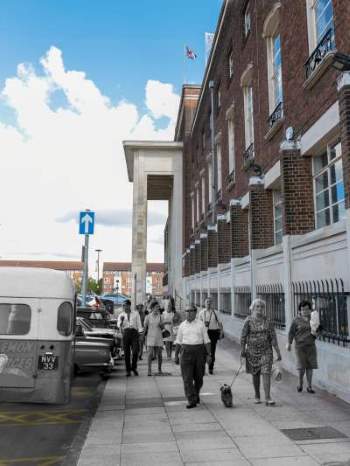 We felt it was right that as we move forward at CU London, ensuring that this historic building remains at the heart of the local community, these wonderful pieces were put on public display.

I would encourage anyone with an interest in local history or art to visit Barking Town Hall and have a look at them.

Andy Ginn, Associate Pro Vice Chancellor for CU London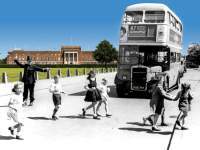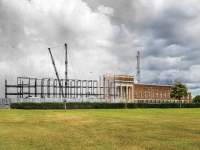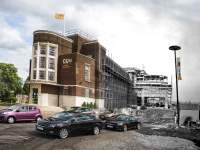 While the Civic Centre today is packed with classrooms, IT suites, books and students, in years gone by it would have been filled with offices and facilities for council staff.
Its place in history was solidified when it was certified as Grade II listed in August 1981. Now, CU London has joined CU Coventry and CU Scarborough as part of the Coventry University Group and has given the building a new lease of life.
CU London is a modern concept in higher education that is designed to integrate study into the lives of students, offering flexible full and part-time learning options.
A broad range of courses are on offer at the new campus including law; accounting; business; health and social care; combined engineering; cyber security; policing; primary education and more.
It is a fantastic gesture from CU London to give these wonderful pieces of art back to the community. The history of the Civic Centre is a big part of our culture locally but the future is exciting now with CU London.

Having such a high calibre university in our area is great for residents and the local economy and gestures like this really help to build a relationship between our borough and CU London.

Councillor Darren Rodwell, leader of Barking and Dagenham Council