Accounting and Finance Foundation Year
Course Code
UCAS Code: N401

Location
CU Coventry (Coventry)
Start date
September 2022
October 2022
January 2023
March 2023
May 2023
July 2023
---
Course overview
Study level: Foundation Year
Our Foundation Year courses offer an introduction to your chosen subject making them an ideal route to degree level qualifications as they help to develop the skills for higher education.
If you are looking for an introduction to accounting and finance, then the Foundation Year in Accounting and Finance could be for you. This is an ideal route to a degree level qualification and could lead to an exciting career.
This course aims to provide the fundamental knowledge and skill set in a range of mathematical and business principles, as well as the theories and concept involved in investment risk and professional ethics. The aim of the course is to help graduates begin a career in accounting and finance.
Successfully completing this course will mean you are able to progress onto year one of the BA (Hons) Professional Accounting degree.
Why CU Coventry
We offer a style of education which is flexible and designed to fit around your life, allowing you to benefit from a modern, forward-thinking higher education institution, reinforced by the quality and reputation of Coventry University. We aim to provide career-focused courses, wherever possible, coupled with placement opportunities to help prepare you for the world of work. We are dedicated to making higher education accessible and enjoyable to everyone, so we keep our fees low and made it a policy to cover one module at a time, allowing you to become a specialist in each topic before moving onto the next.
How can we help?
Chat with an advisor now or leave a message and we'll get back to you as soon as we can.
Chat now
Leave a message
---
What you'll study
At CU Coventry, students learn through a variety of modes. The foundation year programme is focused on applied learning geared to high intensity teaching and study throughout the programme, requiring full commitment from students. The delivery of course content is a blend of lectures, tutorials and online learning.
Modules
Academic Skills for Accounting and Finance

In this module, you will start the year by setting academic goals, this helps track development throughout the course. You'll be introduced to a range of skills that will aid you throughout the course and further study, such as critical thinking, planning and resource management and interpersonal skills.

Additionally, you will gain skills in Microsoft Office (Excel, PowerPoint, etc.), team working, communication, planning and more. We will also discuss plagiarism, referencing and professional standard skills throughout the module, so that you receive thorough academic training.

Accounting and Spreadsheets

In this module, you will be introduced to the fundamentals of accounting and finance. You will explore and analyse different streams of accounting, such as partnership accounts, control accounts, sole trader accounts and accounting systems. We introduce professional software to you from the outset, so that by the end of the year, you are proficient in industry standard courses.

To solidify your understanding, we test your knowledge through case studies centred around spreadsheet software.

Investment and Risk

Investment and risk are specialist sectors within financial services, yet the discipline is required in every business.

In this informative module, you will understand the impact that macro and micro environments have on investment and returns, as well as the nuances of ethically and socially responsible investments. Exploring modern and exciting case studies, you will learn about asset class, packaged investment products and asset allocation.

Throughout this module, we will introduce you to the notion of working autonomously, taking control of your work and gaining the confidence to make informed decisions.

Cost, Revenue and Professional Ethics

This module focuses on the application of the fundamental concepts for accountants, including, ethics, costs and revenues. In preparation for progression onto our degree course, this module teaches you the ethical side of accounting, such as resolutions to ethical dilemmas and legal considerations when dealing with clients. In addition, you will look closely at costing methods and behaviours within the accounting profession. At this stage, you are able to analyse data and information and you will be required to complete a test to confirm your competency of this subject.
We regularly review our course content, to make it relevant and current for the benefit of our students. For these reasons, course modules may be updated.
---
How you'll learn
Unlike traditional institutions, there are no end of year exams. Instead, learning is assessed through coursework and phase tests, which is more reflective of a working environment.
You can expect up to 20 hours of learning activities per week, made up of face-to-face teaching, individual and group tutorials, online classes and independent learning.
The learning outcomes of modules, assignments and projects will be clearly stated. Your work will be marked according to how well you achieve these learning outcomes and your final feedback will refer to each outcome, as well as providing an overall percentage grade.
---
Assessment
Assessment methods vary and include, practical class and project performance, written practical reports, project thesis, oral presentations, tutorial tasks and assessments which take place at the end of each six-week block.
Course Breakdown:
---
Job ready
On completion, you should be able to:
Further develop personal, professional and employability skills and work with initiative, independently and as a team member.
Communicate effectively via reports and presentations and develop a reasoned argument.
Develop appropriate research and analysis techniques, alongside the ability to undertake reliable market research activities.
---
Entry requirements
Haven't met the entry requirements or don't have the right qualifications? You may still be able to progress onto a degree you'd love by studying a foundation or access course.
View our full list of country specific entry requirements on our Entry requirements page. You can also explore our International foundation year courses.
---
Tuition Fees
We pride ourselves on offering competitive tuition fees which we review on an annual basis. Course fees are calculated on the basis of what it costs to teach each course and we aim for total financial transparency.
| Student | Full time | Part time |
| --- | --- | --- |
| UK | £6,800 per year | Not available |
| International | £15,300 per year | Not available |
---
Facilities
Located on our Mile Lane campus, you will have access to our Library & Learning Services (LLS), fully equipped seminar rooms and impressive IT suites.
Plus, you can take advantage of reading rights in Coventry University's Lanchester Library, make use of sport centre facilities and receive full membership to Coventry University Students' Union (CUSU).
---
Careers and opportunities
If you successfully pass a Foundation Year, you will be guaranteed a place on the Professional Accounting BA (Hons) at CU Coventry, subject to meeting specific entrance criteria.
The strength of the course lies in preparing students, who choose not to take a more traditional route into business, for progression on to a related degree course within CU or at other institutions.
---
How to apply
UK Students

Full-time UK undergraduate students apply through UCAS. Otherwise, you will need to apply to CU directly. Read our application pages to find out your next steps to apply.

---

If you'd like further support or more information about your course get in touch with us today.

International Students

International students should apply directly to CU directly. Read our application pages to find out your next steps to apply.

How to apply

For further support for international applicants applying for an undergraduate degree view our International pages or Coventry University Group's International hub.

---

If you'd like further support or more information about your course get in touch with us today.
You may also like
CU Coventry (Coventry)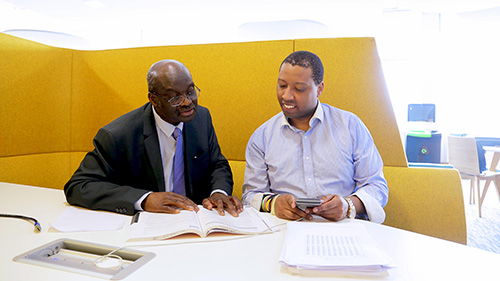 Professional Accounting BA (Hons)
CU Coventry (Coventry)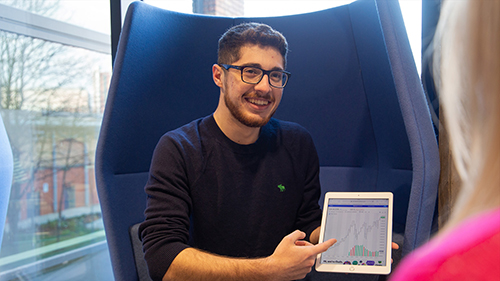 Financial Services BA (Hons)
---
Disclaimer

Student Contract

By accepting your offer of a place and enrolling with us, a Student Contract will be formed between you and the CU Group. A copy of the 2021/22 Contract can be found here. The Contract details your rights and the obligations you will be bound by during your time as a student and contains the obligations that the CU Group will owe to you. You should read the Contract before you accept an offer of a place and before you enrol at CU Coventry.

Tuition fees

The tuition fee for the course that is stated on the course webpage and in the prospectus for the first year of study will apply. We will review our tuition fees each year. For UK and EU students, if Parliament permit an increase in tuition fees, we may increase fees for each subsequent year of study in line with any such changes. Note that any increase is expected to be in line with inflation. Following the UK's exit from the European Union, EU students should be aware that there may be a change to UK laws following the UK's exit, this may change their student status, their eligibility to study part time, and/or their eligibility for student finance. We will act in accordance with the UK's laws in force in relation to student tuition fees and finance from time to time.

For International students the tuition fee that is stated on the course webpage and in the prospectus for the first year of study will apply. We will review our tuition fees each year. For international students, we may increase fees for each subsequent year of study but such increases will be no more than 5% above inflation.

Accreditations

Many of our courses have been formally recognised by professional bodies, which means the courses have been reviewed and tested to ensure they reach a set standard. In some instances, studying on an accredited course can give you additional benefits such as exemptions from professional exams (subject to availability, fees may apply). Accreditations, partnerships, exemptions and memberships shall be renewed in accordance with the relevant bodies' standard review process and subject to the CU Group maintaining the same high standards of course delivery.

Facilities

Facilities mentioned on this page may not be relevant for every course. Due to the ongoing restrictions relating to COVID-19, some facilities (including some teaching and learning spaces) and some non-academic offerings (particularly in relation to international experiences), may vary from those advertised and may have reduced availability or restrictions on their use.

Placements and study abroad opportunities

Please note that we are unable to guarantee any placement or study abroad opportunities and that all such opportunities may be subject to additional costs (e.g. travel, visas and accommodation etc.), competitive application, availability and/or meeting any applicable visa requirements. To ensure that you fully understand the requirements in this regard, please contact the International Office for further details if you are an EU or International student.

Additional costs

This course may incur additional costs associated with any field trips, placements or work experience, study abroad opportunities or any other opportunity (whether required or optional), which could include (but is not limited to), equipment, materials, bench fees, studio or facilities hire, travel, accommodation and visas.