Certificates and Diploma Supplements
Every student who has successfully completed a course will be issued with their certificate and diploma supplement at a graduation ceremony.
If you are about to graduate, please ensure your 'correspondence address' on Solar is correct.
If you are unable to attend, we can post your certificate and diploma to you the week following graduation. To request postage you will need to email the Registry team at registry@culc.coventry.ac.uk to confirm your address. A postage payment of £15 will need to be made by contacting the Student Information team on 024 7765 1003.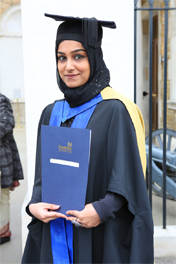 Alternatively you or a third party can collect the certificate and diploma from the Student Information Desk the week following Graduation. Please see the Student Portal for full instructions.