Our Employers
We believe there is no better way to learn about business than to experience it first-hand. Coventry University London offers our students the invaluable opportunity to undertake not only academic learning but to also experience the practical side of the business world.
We work closely with a wide range of leading organisations in the UK and globally to provide work-related projects for our students. This offers students an opportunity to gain a practical business experience and enhance their professional self-development; ensuring they build a competitive advantage in the employer market following graduation.
If you are an employer and would like more information on working with us please click here.
What Employers Say
Hear from some of our employers below and find out what they can offer students and why they continue to work with the Coventry University London.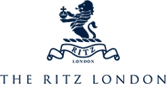 "At The Ritz London we are very keen to work with established Universities to develop future managers for the Hospitality industry. Partnerships such as this are vital to develop students so that they are equipped with sound practical experience as well as theoretical knowledge when they leave University".
Joanne Meredith, Head of Human Resources
The Ritz London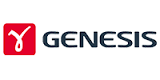 "Internship and consultancy students from Coventry University London come to us with a range of skills developed through a mixture of personal experience and what they learned so far in their MBA.
They are professional, enthusiastic and full of innovative ideas. We consider it to be a win/win relationship. Genesis gains insights in business analysis and market entry strategy and the students gain the experience of working in the industry with a leading consultancy company. Through this partnership, we hope to attract even more talent to the London Campus and Genesis Oil & Gas Limited".
Carla Reegan, Business Development Director
Genesis Oil and Gas Limited

"We were keen to explore and develop the Chinese transportation market for our product but we did not have anyone in-house with the language and local knowledge to give the project its best chance of success. We engaged with Coventry University London Campus who provided us with a Chinese MBA student who worked with us for 9 weeks, 5 of which she spent in China holding meetings with prospective clients. We are now in a strong position to start selling our product to the Chinese market".
Mike Byrne, Managing Director
Newton Equipment Ltd

"As a very innovative company ourselves, we search for interns that are free thinkers and enthusiastic to learn, but most importantly creative. We have been utilising the benefits of working with students from Coventry University London for over 2 years. We have an excellent working relationship with the university who have always provided us with students that have produced reports to the highest level which have hugely benefitted our organisation".
Ronald Greef, Commerical Director
Biotronics3D