Nadiya Shah's story
Nadiya Shah
Finance Administrator
Nadiya Shah joined Coventry University London as a student in 2016 and never left. She is now a popular colleague within the Finance department. Nadiya shared her story with us including how she made the most of her time as a student at Coventry University London, how that has helped to shape her career and her experiences as a colleague here too.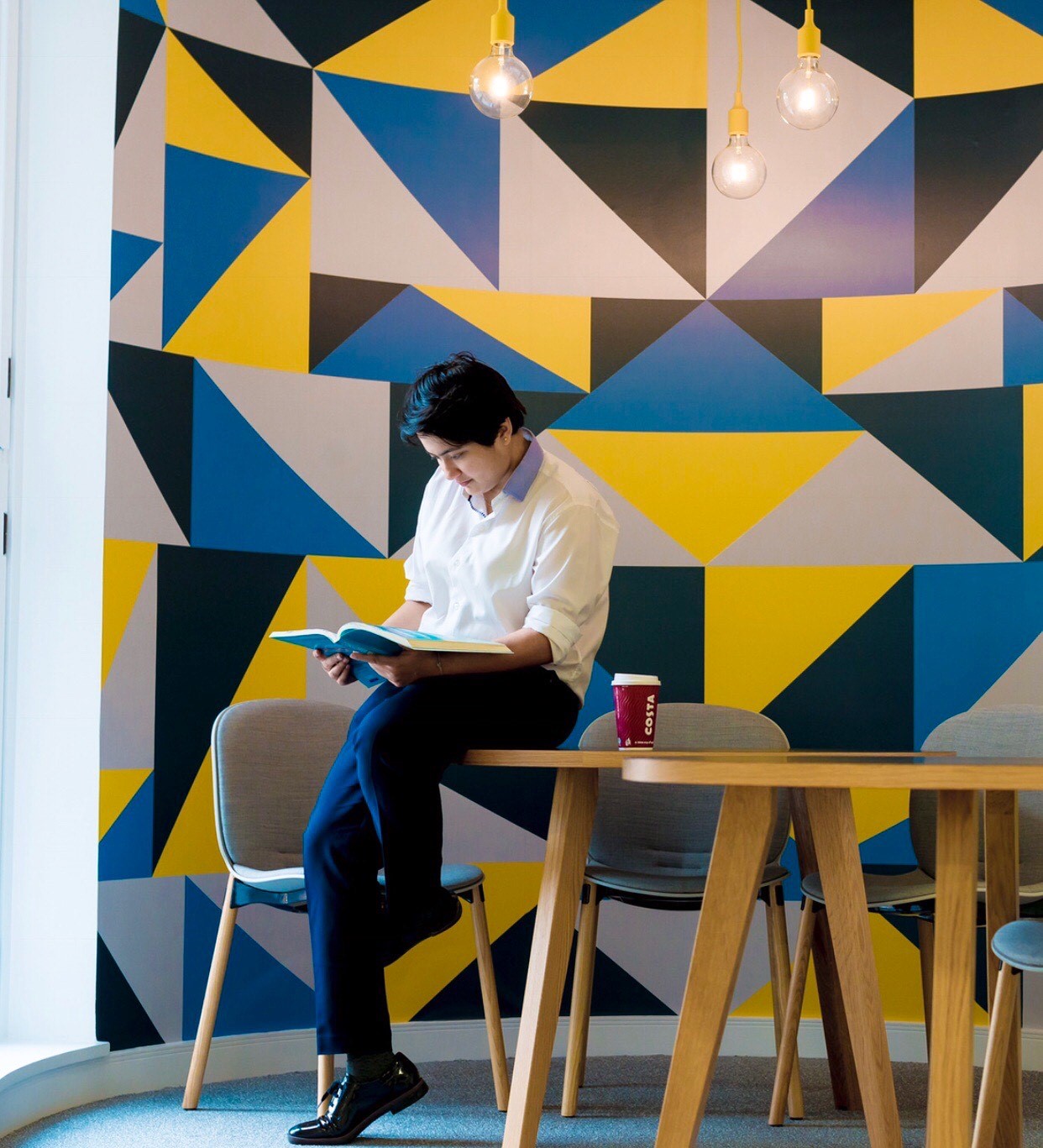 "I joined Coventry University London in January 2016 to study for a BA in International Finance and Accounting, and by November 2016 I became a student ambassador for events. I started working in enrolments, open days and graduations. My work as an ambassador meant that I was noticed by senior members of staff on campus, and soon I was hired to be the student ambassador for Finance at enrolments (permanently), and for the Marketing department, where my role was to help recruit students. I became entirely responsible for some events, travelling to Kent, Manchester and all over London, representing Coventry University London.
"During my work as an ambassador, the Finance Officer assisted me with managing my personal finances, as I was a self-supporting student who was working hard to make ends meet. Furthermore, I was given a temporary job at Reception and was part of the helpful team for 3 months.
"In my final year as a student, I was one of 12 students from the entire undergraduate programme who was selected for the Get Ahead programme, which really set a higher standard to my Coventry University London experience, helping me gain invaluable skills for my career.
"In the same year, I also chose to complete a work placement for my final semester rather than a simulation or dissertation. Never before had a student carried out their work placement programme working within Coventry University London, but an internship position was created in the Finance department where I worked for 12 weeks as a Finance Assistant. My contribution was greatly appreciated, and I was offered a permanent position continuing my work as a Finance Assistant. I have now been working in the Finance department at Coventry University London for 2 and a half years!
"I graduated with a First Class Honours back in 2018, and was selected as the student orator at the Graduation ceremony where I delivered my graduation speech alongside a fellow student. I was also selected as the Mace Bearer for the September 2019 Graduation ceremony, which was one of my most cherished highlights working here at Coventry University London. In September 2019 I decided to continue my studies whilst working, and Coventry University London supported me by sponsoring my MSc in Professional Accounting, from which I just graduated with a Merit.
"To sum up my experience as a student and staff member at Coventry University London, I would say I left my home country 5 years ago, and almost instantly found my home here. In a strange new country, Coventry University London has looked after me, given me friends like family from both my student and staff experience, and I can honestly say that Coventry University London has become the foundation of my independent life."