Ashley Coles' story
Business Development Executive
Business Development Executive Ashley Coles joined Coventry University London in 2016 and has witnessed first-hand many positive changes and developments over the past few years. We caught up with Ashley to get an insight into the community feeling amongst staff and students, and to find out about some of his standout moments of working at Coventry University London.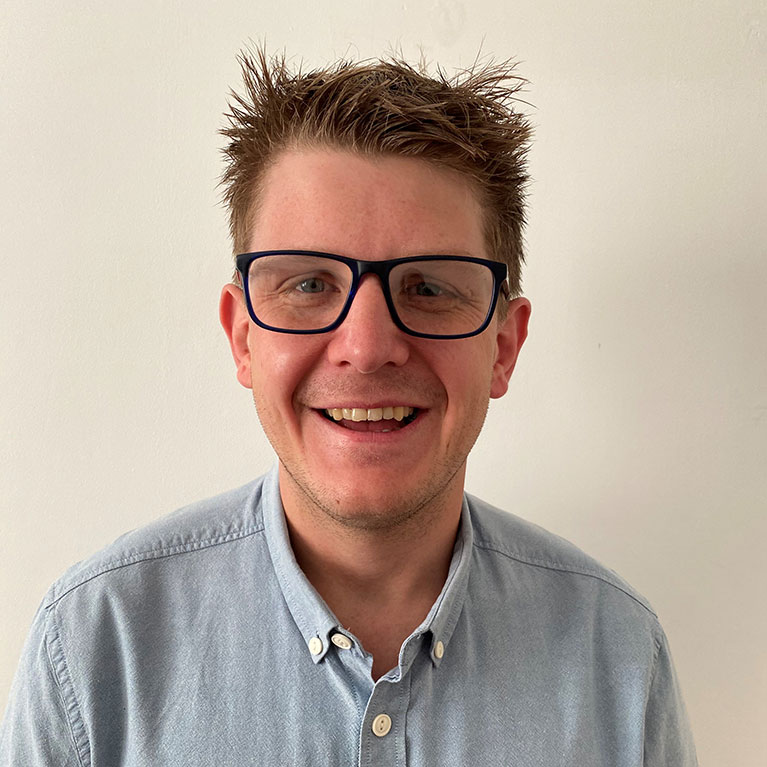 What was Coventry University London like when you first arrived?
Coventry University London was an incredibly welcoming and friendly place to join as an employee. There was only one campus building open, which was University House. The layout of the campus was significantly different to how it is today. I joined the Careers, Employability and Enterprise Team as a Placements Officer to help deliver and administrate our ever-growing internship programme. Our office was located in the space where the current Student Lounge is.
What have you seen change or evolve during your time working at Coventry University London?
The built environment of the campus has evolved massively throughout my career with Coventry University London. It has been fantastic to see the facilities grow and develop over the past few years. An additional campus has been opened at Cutlers Exchange and University House has been updated, offering our students an exceptional learning experience with ample breakout space. I am proud that despite the growth of student numbers and evolution of campus spaces that the community feel amongst staff has not been lost.
What is it that makes Coventry University London so unique?
The community feeling amongst staff and students at Coventry University London makes it unique I believe. Every staff member strives to continually offer students the best possible experience and I believe that students feel confident in asking for help and support because of the positive mind-set displayed by all staff across the various faculties and departments.
What would you like to see Coventry University London achieve in the future?
I think the journey that Coventry University London is currently on is incredibly positive. I am excited to see how future growth will see relevant teams, faculties and campuses continue to expand and grow with excellent student experience and quality at the heart of everything we do as a university. I am really looking forward to being a part of this journey.