Andreas Nabor
Previous Head of Accounting, Finance and Economics
Andreas Nabor spent six years at Coventry University London during its formative years, starting as a senior lecturer in the Accounting, Finance and Economics department in 2011, before becoming the department's head in 2013. As part of our 10 year anniversary celebrations, Andreas provides an insight into how the campus changed over the years, and tells us why Coventry University London still has a special place in his heart.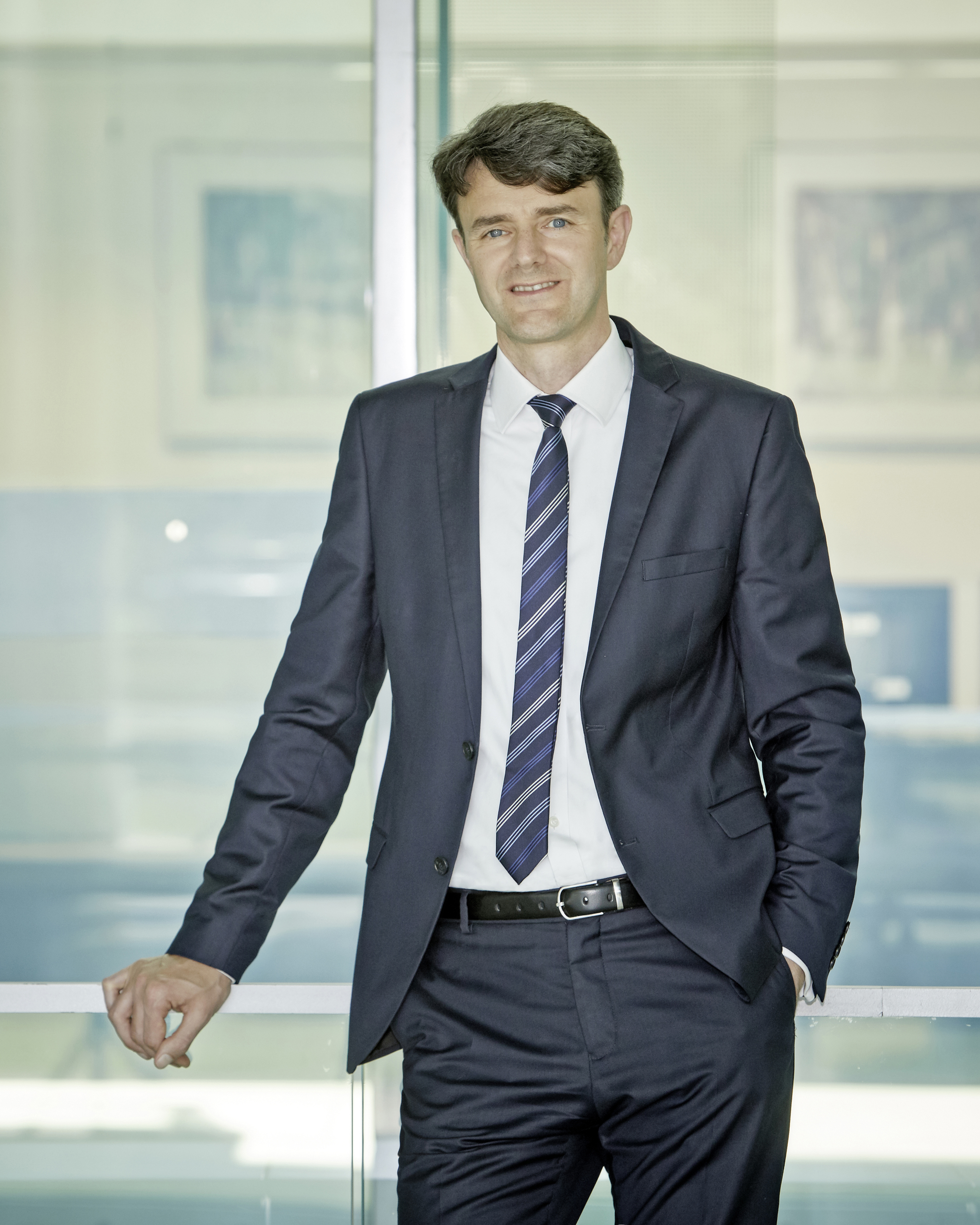 What was Coventry University London like when you first arrived?
When I first arrived in May 2011, if I remember correctly, all staff were still in one room and the campus occupied only two floors in what was then called East India House.
It took me a few weeks to get used to the idea that we had the freedom to develop what was right for our students and their professional development, but my inspiring colleagues taught me quickly.
What did you see change or evolve during your time working at Coventry University London?
We developed a number of new, state-of-the-art programmes, our student numbers more than quadrupled and we occupied the entire building and renamed it University House. We refurbished the building and moved offices half a dozen times. We created a trading floor, installed Bloomberg terminals (industry-standard computer systems providing real-time financial information) and opened the Enterprise Hub. We developed professionally and became better at educating our students every day.
Can you share a standout moment - something which made you proud to work here?
I remember one standout moment from a visit to Coventry University London, a year after I had left. I was shown the new online tools the academic teams were using to analyse the performance of their programmes and was told about some updates to the Professional Accounting MSc that I had helped develop during my time at the university, including that the course had gained industry accreditation. I was then taken to the new student lounge, where the Head of Skills asked "do you want to come along to our new MBA personal development workshops?" I begged to see more and thought to myself: "This is London. This is Coventry. This is Coventry University London. All this excitement, all this innovation, all these new ideas born out of the drive to further the professional and personal development of our dear students". I felt proud to have been a part of this enterprise. Apart from that, starting every morning with some wonderful colleagues always made for a special day.
What is it that makes Coventry University London so unique?
At Coventry University London, we were driven by the desire to help our students become what they wished to become. We had the commitment to give our best. Coventry University London was a real business experience for staff and students alike, and I believe this still makes it so unique.
What would you like to see Coventry University London achieve in the future?
I think Coventry University London will continue to develop, combining its entrepreneurial spirit, professional networks and international outlook to provide an excellent education for young people from all around the world, in the heart of the most wonderful city in the world.