Alid Kambwili's story
Alid Kambwili joined Coventry University London as a tutor in 2012, and is now the Head of the Accounting, Finance and Economics department. He is also a qualified accountant and a trustee of Diaspora for African Development (DFAD) UK.
As part of our 10 year anniversary celebrations, Alid has shared how the university and its students have cemented his passion for teaching.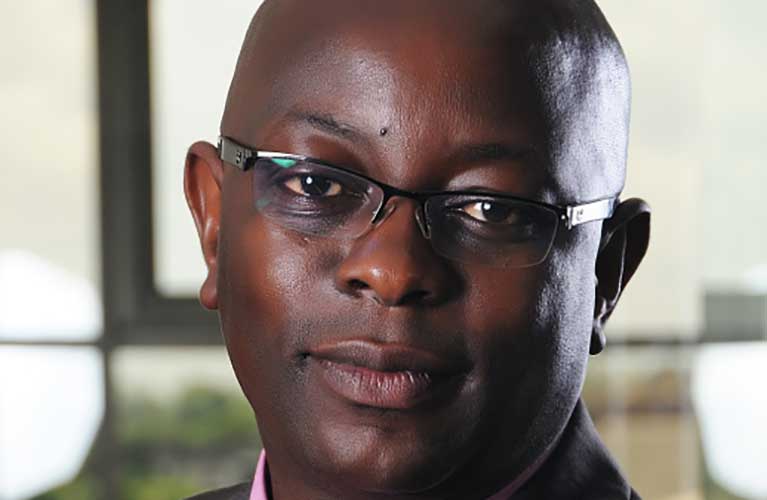 What was Coventry University London like when you first arrived?
I think we were maybe using two floors of the University House building when I started. We were very close; you knew almost everybody. It was a very welcoming place, a place where everyone wanted to help each other. Most of the students at that time were studying the Global Business MBA.
What have you seen change or evolve during your time working at Coventry University London?
Having been here for some time, I've seen almost every change at Coventry University London. I've seen the change from using two floors to occupying the whole of University House. I've seen how we brought in the Enterprise Hub and I've seen the Bloomberg Studio move four times.
I've seen the fashion studio grow to a bigger department. I've seen us expanding to the new building, Cutlers Exchange.
Another thing I've seen change is myself. I've changed over the years because of meeting new people and working on different projects. I'm not the same person I was at the beginning, and I think this would be true for almost every staff member. I feel so attached to the university because I think I am one of the few, if not the only academic, at Coventry University London who joined as a tutor and has gone through all the academic roles to become Head of Department. It has been a rewarding time, to have learnt from different people and in turn to pass that knowledge to others.
Can you share a standout moment, something that has made you proud to work here?
The first standout moment for me is when the university introduced the staff awards in 2015. One of the awards was 'student choice'. I was the first member of Coventry University London staff to be chosen by students as the best lecturer. Being selected really cemented the passion that I have for teaching.
I have many outstanding moments of meeting students' parents at graduation ceremonies. I remember one parent who started crying and it was very emotional; I also had to cry. The mother was so touched by what I had done to try and help her daughter to achieve.
What is it that makes Coventry University London so unique?
I think the culture I joined with has not changed; we continue working as one family and that's what makes us unique. What also makes us unique is the energy we put into working with the corporate world and in ensuring we have the most current and future-proof courses. It's a small family which is growing, never losing that touch of being innovative and always looking to produce something that is exciting. I think that is what makes Coventry University London unique.
What would you like to see Coventry University London achieve in the future?
As a university, I want to see us cement our networking with the corporate world, to use even more of the business world that surrounds us. We will continue building and believing in our goal to create career-ready global citizens.
Want to know more about our academics?
Discover more about the academic and professional achievements of Alid and the other lecturers in our Accounting, Finance and Economics department.