Leader of CU Scarborough set to leave for new post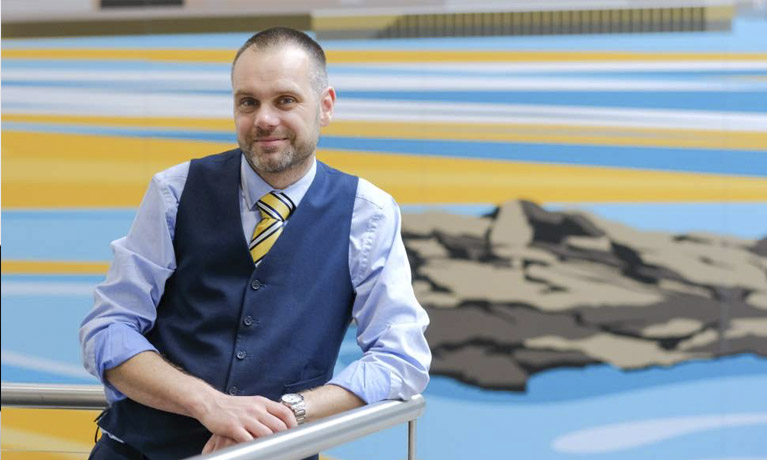 ---
news
Friday 29 June 2018
Press contact
---
The leader of CU Scarborough is set to leave the organisation to take up a new post.
Professor Craig Gaskell, the Associate Pro-Vice-Chancellor of CU Scarborough, will take up a new post as Principal and Chief Executive of the new "University Academy 92 (UA92)" in Manchester at the beginning of September.
Professor Gaskell was founding Provost of CU Scarborough and led the project from initial concept to full operation on the new £50 million education and sports campus in the town.
CU Scarborough was established in 2015, with teaching initially in Scarborough Spa before moving to its new purpose built campus off Valley Road in September 2016. The first graduation ceremony will be held in July.
CU Scarborough is now very well established, both locally and now much further afield, attracting applications from around the world. It is on a trajectory to be genuinely outstanding and a role model within the sector, and lives and careers are already being transformed as a result.

Professor Craig Gaskell
The search for Professor Gaskell's replacement is underway – in the interim, Kay Fraser, Head of Academic Studies at CU Scarborough, will assume some of his duties.
Craig has helped establish CU Scarborough from its inception through to where it is delivering great opportunities for people across the region and making a telling difference to the regional economy. We wish Craig all the best for the future.

There is a very strong team in place at CU Scarborough which will continue to deliver an ever-expanding range of courses at the highest level.

John Dishman, from Coventry University Group