Growing number of apprenticeships on offer at CU Scarborough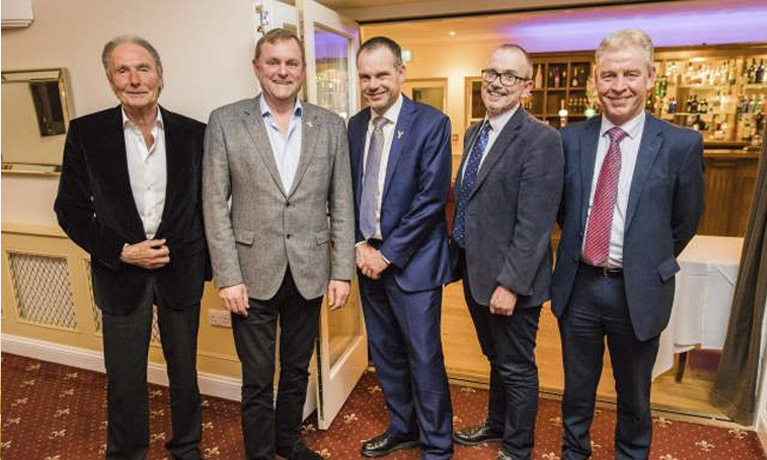 ---
news
Wednesday 21 March 2018
Press contact
---
The number of degree and higher apprenticeship courses on offer at CU Scarborough is set to grow as interest builds from local businesses.
CU Scarborough, part of the Coventry University Group, has announced a major expansion of its degree and higher apprenticeships programme by offering six new courses.
The institution already delivers degree apprenticeship courses in Digital & Technology Solutions and Chartered Manager. The courses are delivered in collaboration with major employers including North Yorkshire County Council, Sirius Minerals and Scarborough Borough Council.
New courses will include Cyber Security Technologist, Professional Accounting, Engineering and Healthcare Assistant Practitioner.
Degree and higher apprenticeships provide companies with the opportunity to nurture their own talent and enhance their business. CU Scarborough is offering the programmes to levy paying and non-levy paying employers.
Students earn a full-time wage and study for higher level qualifications at the same time, graduating with a Coventry University award.
The announcement was made at a Scarborough Business Ambassadors dinner on Monday 19 March, with guest speakers including Welcome to Yorkshire's chief executive Sir Gary Verity.
He joined Paul Noon, Pro-Vice-Chancellor of Coventry University, and Chief Executive of North Yorkshire County Council Richard Flinton who also spoke at the event.
We have seen an incredible amount of growth since launching in September 2016 and this expansion of our Degree Apprenticeships programme marks another milestone for CU Scarborough.

Our flexible, career-focused model of education aims to not only make higher education more accessible but also meet the needs of local employers, and our new degree apprenticeships further strengthen this commitment.

We're currently seeking pro-active, forward-thinking companies to work with to deliver our new apprenticeships. They are a fantastic opportunity for companies to build their talent base for sustainable growth and success.