Every CU Scarborough nursing graduate secures local work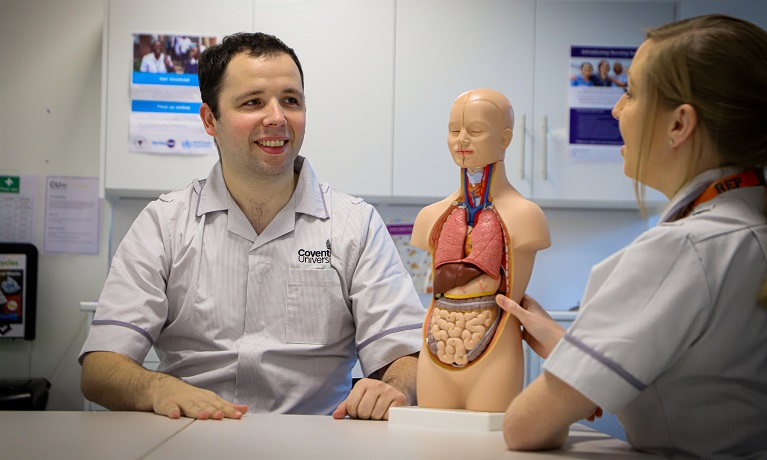 ---
Wednesday 23 August 2023
Press contact
---
Each and every nursing student who graduated from CU Scarborough last year has now found work within local NHS services - highlighting the vital importance the campus is playing in training the next generation of healthcare professionals.
All 46 graduates from last year's nursing cohort are now working locally, helping to build on CU Scarborough's strong links with three neighbouring NHS Trusts.
They all graduated from CU Scarborough's Adult Nursing and Mental Health Nursing courses.
We're really proud of our students - this is a great achievement. We have a fantastic relationship with our local NHS Trusts and we work closely to identify their needs and tailor our work to that.

All of our Adult Nursing and Mental Health Nursing students from last year have now found work in either The Tees, Esk Wear and Valley Mental Health Trust, The York and Scarborough NHS Foundation Trust or the Humber NHS Foundation Trust.

With so many of our students going into the NHS locally, they do tend to come across each other when they go into work. Some of our previous graduates have now become supervisors and are involved in the placements undertaken by our current students. It's nice to see these things come full circle.

Provided they graduate, 65 of our 70 students this year have also already secured jobs locally.

Bronia Pennycook-Gibson, Course Leader in Nursing at CU Scarborough
Charmaine Mashonganyika, a graduate of the Adult Nursing Course at CU Scarborough, is enjoying working within the community and is due to begin a new role as a Specialist Substance Misuse Wellbeing Nurse based in York in September.
I started my Adult Nursing course as a 36-year-old single mum to two sons. I'd returned to nurse training following a failed attempt around 16 years ago. CU Scarborough was local so I knew juggling placements and childcare would be doable.

I had a placement at York Drug and Alcohol Service in my second year which moulded who I am as a nurse today.

I'm currently working in the community. I chose this route as it worked around family life and I wanted to be out and about rather than in a hospital. I've been working in a very supportive, close-knit team, developed a broad range of clinical skills and competencies, built confidence as a newly qualified nurse and also forged some lovely friendships with patients.

Charmaine Mashonganyika
Find out more about Adult Nursing and Mental Health Nursing at CU Scarborough.