CU Scarborough's unique approach to university life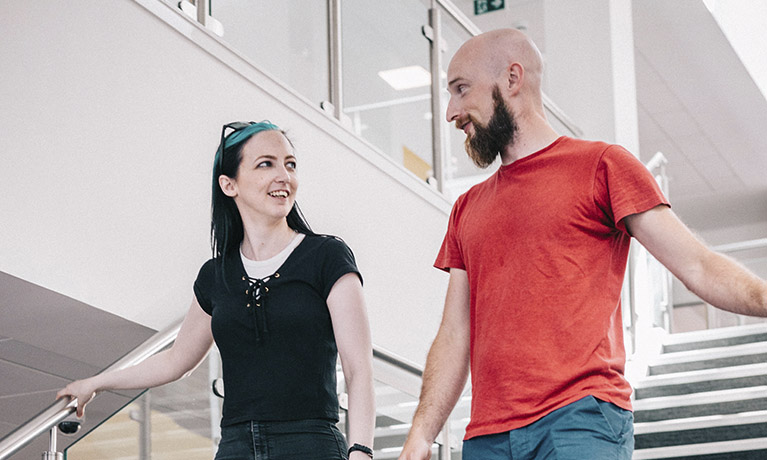 ---
news
Tuesday 14 August 2018
Press contact
---
There's something a little different about CU Scarborough - the Coventry University Group's campus on the coast.
There are no stuffy corridors and silent research labs at its brand new, purpose built campus off Valley Road, you'll find only state-of-the art facilities designed to support anyone who wants to learn at degree level.
The current average age of a CU Scarborough student is 28, and 65 per cent of them have children. All 14 of the courses are taught in four-hour, daily sessions meaning students can fit their degree around their lives, with 85 per cent working while they study.
Modules are taught one at a time, and all of the courses are assessment-based so there's no need to worry about exams.
It's still not too late to get a place at CU Scarborough this year even if you've not thought about the right course for you, and 2018 entry Clearing applications are already open.
What is clearing and how can it work for you?
Clearing is the process used by universities to fill places once A-level, BTEC and other qualification results are out and applicants know if they've got onto their chosen course or not. And it's not just for people who have not got the right grades.

Maybe you've done better than expected or have a different idea of what type of university experience you would like or what to study since making your original choices. Clearing is simply a way to change plans, or make later decisions on your future education.

If you're not currently in education, it could a good way of making an application without meeting the same timetables and deadlines used in schools and colleges. Essentially, it's just another way to try and get on the best course for you in time for September.

Gareth Smith, head of student affairs at CU Scarborough
How can I find out more?
An Open Day is set to be held at CU Scarborough on Saturday 18 August from 10am to 2pm. Academic and support staff will be available to answer questions and you'll get to meet current students.
A dedicated Clearing Hotline has also been launched for those wanting to find out about applying through Clearing and can be contacted on 01723 336700. Information can also be found by emailing admissions.cus@coventry.ac.uk.