CU Scarborough welcome SAFC onto campus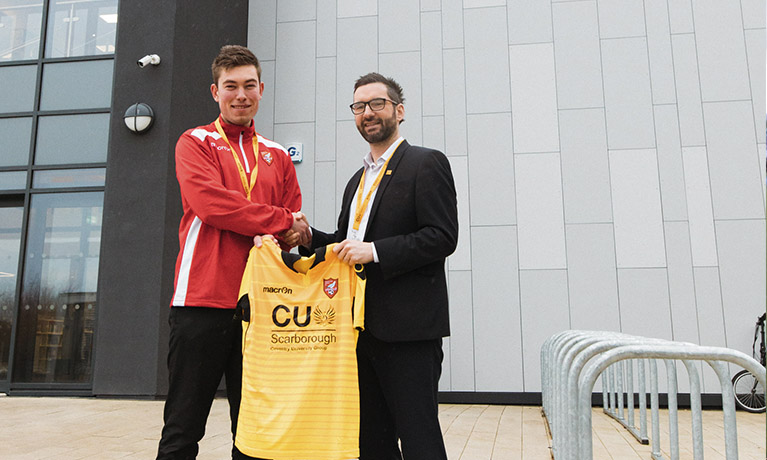 ---
news
Friday 02 February 2018
Press contact
---
Scarborough Athletic Club Secretary Jack Fewster has taken up office space at CU Scarborough. He is working from the campus - close to the club's Flamingo Land Stadium - to support the administrative side of the Seadog's promotional activity.
CU Scarborough is delighted to welcome Jack and SAFC into our hot desk office – we hope it will help in some small way over the coming months, and is another way in which the partnership is going from strength to strength.

Steven Knowles, CU Scarborough's Marketing and Recruitment Manager
CU Scarborough is the season sponsor for the away kit at SAFC and will also sponsor several key matches for the team, known locally as the Seadogs. Scarborough are currently placed second in the The Evo-Stik Northern League Table, behind South Shields, who are leading by one point.
Students can catch the SAFC promotional team on Tuesday 27 February and Thursday 1 March in the reception area of CU Scarborough, where they'll be selling tickets for the reduced price of £1. Tickets are for the league match against Glossop on Saturday 3 March, which CU Scarborough is sponsoring.