CU Scarborough offers scholarships to help retrain people whose careers have been affected by COVID-19 pandemic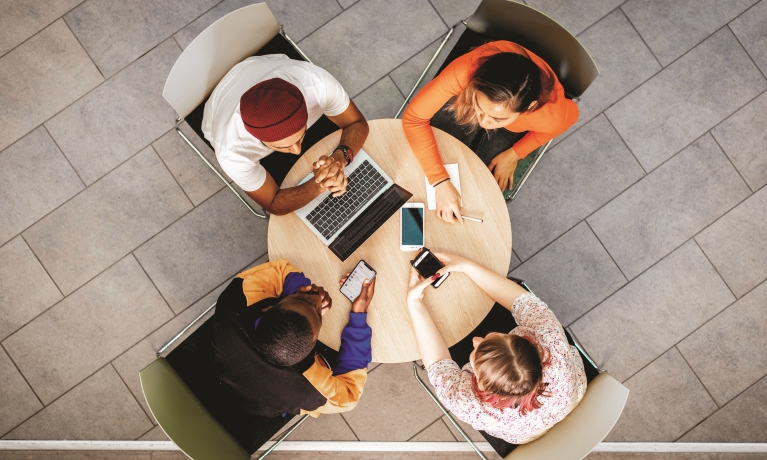 ---
Friday 27 November 2020
Press contact
---
CU Scarborough is offering scholarships to people who have lost their jobs or had their pay or hours cut because of COVID-19, to help them retrain and improve their employability.
Part of the Coventry University Group, CU Scarborough offers more vocationally based courses, with flexible learning options to allow students to fit studying around work and caring commitments.
The CU Career Enhance Scholarship is aimed at people who have lost their jobs or had their hours or pay reduced as a result of the pandemic and now want to take up studies to improve their career prospects.
There are 300 scholarships on offer, to be shared between CU Coventry, CU Scarborough and CU London. Recipients of the scholarship will access technical and professional training, skills and knowledge through taught programmes delivered at any of these three campuses.
The scholarship provides a discount of £500 per year on applicable undergraduate courses commencing between January 2021 and July 2021 in subjects such as policing, primary education, computer science and cyber security, engineering and much more.
We recognise the impact that COVID-19 has had on many people's employment. The financial support available in the form of this scholarship is designed to support students with their studies, to help them improve their employability. Our CU campuses offer career-focused and employer-valued courses that can help students break into a new industry. The "life-shaped" learning model at CU campuses allows students to fit study around work or caring commitments.

John Dishman, Pro-Vice-Chancellor and CEO of CU Group
CU Scarborough students can take one module at a time, making it much easier to focus and digest information. Degrees are also broken down so that at the end of each year, students earn a qualification, allowing them to build up their CVs as they work towards a degree.
CU Scarborough students do not take end-of-year exams, perhaps the biggest source of stress for many students. Instead, assessments are set by the course and could include coursework, presentations and more.
Scholarship applicants are required to demonstrate their employment or career has been adversely affected by COVID-19 - such as through job loss, or reduction of hours - and are currently or have previously been in employment for at least three years.
Scholarship details, including eligibility criteria and how to apply, are available on the following campus on the CU Scarborough website.
For further information, please contact our Press Team.