CU Scarborough grows with development of new student accommodation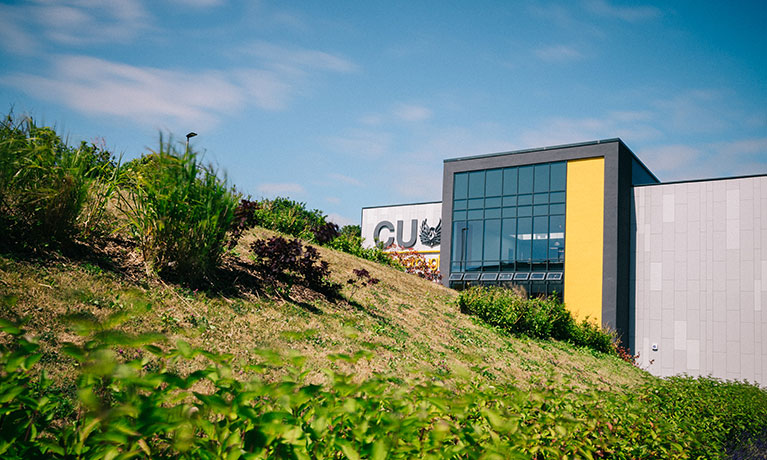 ---
news
Saturday 13 July 2019
Press contact
---
CU Scarborough's plans to grow have been given a boost after the Borough Council agreed to support the redevelopment of a disused building in the town centre into student accommodation.
Developers Wrenbridge Land Ltd and Buccleuch Property are set to convert the former Argos building in Market Street and Newborough to provide new student accommodation for CU Scarborough - part of the Coventry University Group - and the NHS.
Scarborough Borough Council approved the plans at a meeting on Friday 12 July.
The new building will have capacity to house over 200 students for both CU Scarborough and student doctors and nurses who are training at Scarborough Hospital.
Both CU Scarborough and the NHS require new and modern centrally-based accommodation to enable them to attract students from outside Scarborough and meet ambitious growth plans over coming years.
The new building will act as the first stage of Scarborough Borough Council's plans for regeneration of the town centre. It will bring forward its vision to maintain and improve the town centre in line with its adopted 'Town Centre Strategy' together with supporting education and retention of young people within the town.
It is proposed that Scarborough Borough Council will purchase the finished development.
CU Scarborough requires high-quality student accommodation in the town so we can continue to attract students from across the country to study with us.

We are therefore very pleased that Wrenbridge and Buccleuch Property will redevelop the former Argos building on Market Street.

And we have to thank every councillor who backed this proposal from all political parties – we now hope their decision will help CU Scarborough grow and allow us to enable more students to benefit from our flexible and modern style of higher education.

It will also allow more students to impact positively on the local economy, both while they are studying and after graduation when they enter professions in the locality.

Kay Fraser, Associate Pro-Vice Chancellor of CU Scarborough
Wrenbridge and our partners Buccleuch Property are really excited to be able to bring forward this important regeneration project that will see the next stage of CU Scarborough's growth and form the lynchpin of the Council's plans to improve and regenerate the town centre.

Peter Jarman, Wrenbridge Managing Director