Businesses benefit from Digital Advantage initiative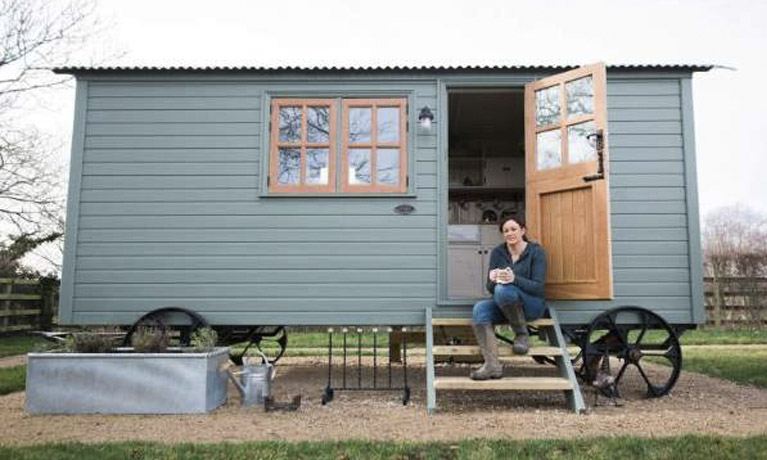 ---
news
Monday 26 February 2018
Press contact
---
A family-run glamping outfit in Thirsk and a sports therapy clinic in Catterick are among the first companies to benefit from a £1.6 million digital tech workshop and one-to-one support programme run by CU Scarborough.
The Digital Advantage project, launched last summer, is already halfway towards its goal of providing 150 SMEs with development grants within the North Yorkshire area.
Charlotte and Terry Hutchinson, who run the Personal Best Sports Therapy clinic in Catterick, were the first to take advantage of the match-funded grants being offered by the Digital Advantage initiative.
The husband and wife team used their grant to upgrade their website. Their sports therapy business now has the facility for online booking and increased integration with social media.
With a grant from Digital Advantage we have been able to make our dream website, allowing more clients to engage though the interactive booking form and contact pages, as well as finding out more information about us and the services we have to offer. A strong online presence works brilliantly for today's fast-paced world and allows us to spend more time with clients.

Terry Hutchinson
Another company to benefit is Morndyke Shepherds' Huts who are based three miles outside Thirsk in the heart of North Yorkshire. This family-owned small business used a Digital Advantage grant to fund a brand new website with an online booking system.
The website has been key to the launch of the new business which saw owner Tricia Phillips give up a job in teaching after 24 years.
The money we were given by Digital Advantage was absolutely critical to the success of our new company. The whole process of securing the payment has been a breeze thanks to the support and commitment of the team at Digital Advantage.

The funding allowed us to make that additional investment to ensure that the unique appeal of the huts, the surrounding countryside and the North Yorkshire experience was fully represented in our website. It is essential for a new business like ours to ensure that the image is just right from the outset, and the Digital Advantage grant has enabled us to do just that.

Tricia Phillips
CU Scarborough, part of the Coventry University Group, works in partnership with Coventry University itself and the European Regional Development Fund to deliver the initiative from their campus on the Yorkshire Coast. Grants of up to £5,000 are available for SMEs to fund external expertise to help address digital issues specific to the business, not covered by Digital Advantage Workshops.
To apply for a Digital Advantage grant or to find out more about the digital workshops please contact Karen Leah on KLeah@cad.coventry.ac.uk.
The Morndyke Shepherds' Huts glamping site opens to the public for the first time in March 2018.
Visit www.pbsportstherapy.co.uk to find out more about the Personal Best Sports Therapy clinic.